Inside New Yorkers' secret Bohemian haven, Hudson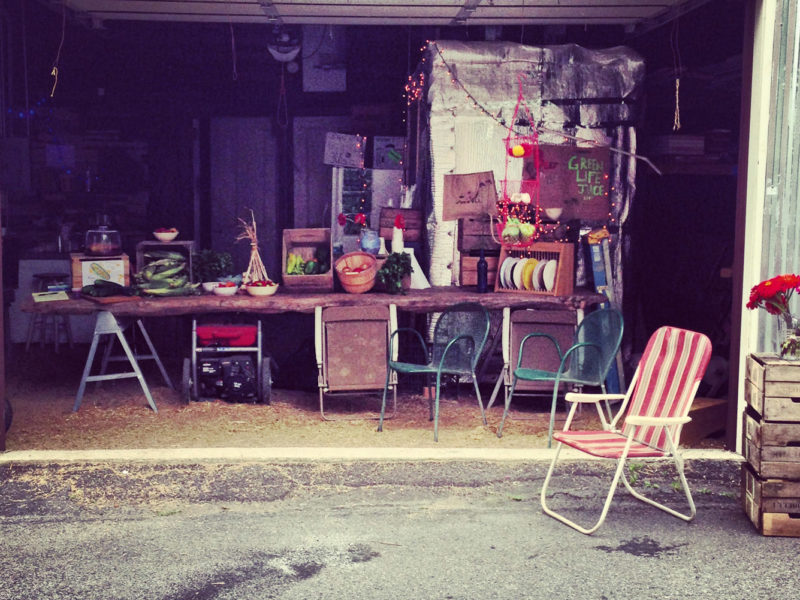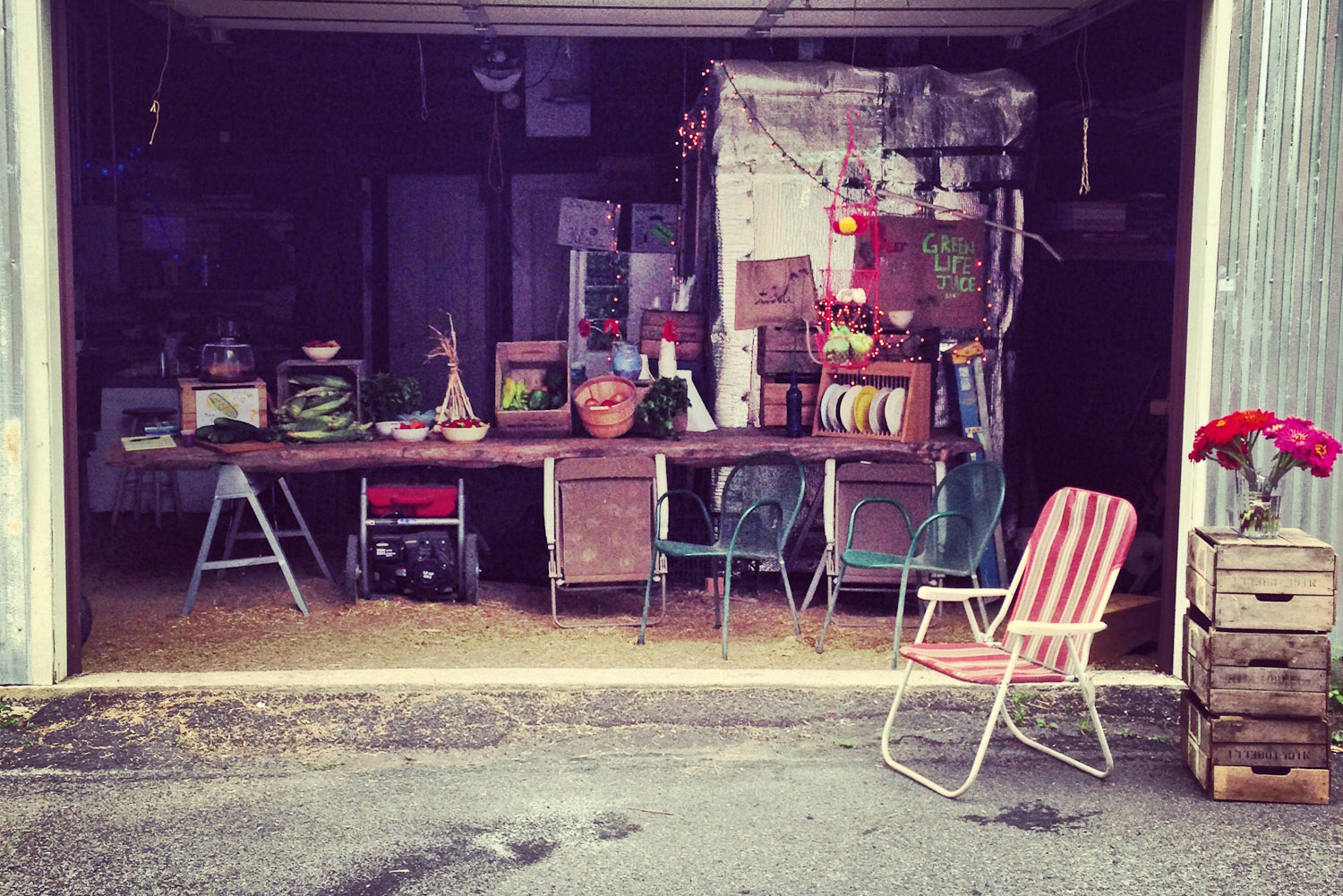 Everything you need to know to discover New York's secret Bohemian haven, including where to shop, eat, visit and stay. By Louisa Corbett.
Situated on the storied Hudson River just 193 kilometres north of New York City, surrounded by the serenity of the Hudson River Valley and the majesty of the Catskill and Berkshire mountains, is the city of Hudson, New York.
Founded in the late 1700s as a safe harbour for seafarers and whalers who anchored their boats in the wide natural harbour and set about building a settlement, its history is as chequered as it is long, with periods of boom and bust.
By the early 20th century Hudson had earned a nefarious reputation as the home of gangsters, bootleggers and ladies of the night.
The city's renaissance commenced in the late '80s when it started to build a reputation as a destination for designers who sought it out for its amazing array of antique stores (the antique dealers were the pioneers of the revitalisation, lured by the cheap rents and close proximity to the city).
Modern-day Hudson is a haven for trailblazers and tastemakers, a creative landscape shaped by artistic ambition and utopian ideals that is brimming with galleries and one-of-a-kind stores, and is becoming well known for its growing restaurant scene.
It is home to the headquarters of crafty e-commerce giant Etsy, and where art-world icon Marina Abramovicćplans to build a world-class art institute, the Marina Abramovic Institute (MAI).
Manhattan transplants and Brooklyn hipsters are moving here en masse to embrace its wholesome lifestyle and to perfect the art of living. And while Hudson considers itself 'anti-celebrity', it can't keep the A-listers away: Claire Danes and Hugh Dancy, Alicia Keys, Daniel Craig, Naomi Watts, Liv Tyler, Uma Thurman, Andre Balazs and John Varvatos are just a few who retreat to the region and bask in the charm of pure Americana.
In fact, it may just be the hippest city in the whole of the United States.
There are many spots in and around town that qualify as must-see and -dos so, to get you started, here are a few insider's highlights.
Shopping
In Hudson, people term their locations by 'blocks'. Shops, galleries and cafés start on the 700 block at the top of Warren Street and work down to the 200 block, which is nearest to the river.
Retrospective Gallery
Manhattan gallerists Zach Feuer and Joel Mesler opened two gallery spaces here in early 2014.
The galleries focus on individual exhibitions, installations and special projects.
727 & 711 Warren Street; retrospectivegallery.com
Flowerkraut
A beautiful floral studio and store that specialises in owner Mairead Travins' elegant and rustic floral designs, and husband 'Sauerkraut' Seth Travins' famed lacto-fermented vegetables sourced from local organic farms.
722 Warren Street; flowerkrauthudson.com
Behida Dolic Millinery
This sweet boutique owned by Bosnian-born milliner Behida Dolic will make anyone mad about hats.
She has an amazing selection of unique and imaginative designs inspired by silent films of the 1920s and 1930s including fascinators, fedoras and cloches in your choice of felt or Paglina straw, and will happily – correction, lovingly – customise designs to your liking as she has done for fashion designers like Tracy Reese.
715 Warren Street; behidadolic.com
Valley Variety
'Life. Art. Food' is the credo of this newcomer and says a lot about Hudson itself. Valley Variety sells a unique selection of tools for everyday living with its modern goods for cooking, gardening, grooming, travel and home.
They also regularly host cooking classes and stage art exhibitions.
705 Warren Street; valleyvariety.com
Carrie Haddad Gallery
Hailed as the premier gallery in the Hudson Valley, the warm and wonderful Carrie Haddad opened it in 1991 to instant acclaim and hosts exhibitions of the best established and up-and-coming Hudson Valley artists and photographers.
Exhibitions are always heralded by an artist's reception, which are open to the public and always fun, convivial community affairs.
622 Warren Street; carriehaddadgallery.com
Finch
'Life curated' perfectly sums up Finch's ethos and aesthetic: the store has an exquisite mix of old and new luxury goods assembled by owner Andrew Arrick – who had a successful career in fashion working for the likes of Yves Saint Laurent, Céline, Carolina Herrera and Vera Wang – and partner Michael Hofemann.
613 Warren Street; finchhudson.com
Ornamentum
One often wonders whether or not the pieces in this contemporary jewellery gallery should be mounted on a wall or worn.
Such is the unusual nature of Ornamentum's wonderful wearable art which caters to those with a sense of humour and adventure.
506 Warren Street; ornamentumgallery.com
Ecosystem
Owners John-Michael and Meri Vallo have curated a cool selection of home and fashion accessories in this enchanting retail space that happens to attract every celebrity that passes through town.
Look out for totes made from repurposed artist canvases, unusual rock and sparkly pyrite cluster rings, macramé necklaces, cool jackets, pants, and dress designs using vintage fabrics made by John-Michael (a graduate of Parsons School of Art & Design in Paris) and beautiful dining and coffee tables created by Meri.
445 Warren Street; ecosystemshop.com
Les Indiennes
With her partner Srinivas Putchuka, Mary Mulcahy has created a beautiful range of textiles and fabrics with airy ethnic patterns made entirely by hand, using natural dyes and organic cotton.
Their beautiful hand-blocked textiles employ the traditional Indian Kalamkari method and have featured in esteemed design magazines ever since they founded the company in 2002.
444 Warren Street; lesindiennes.com
Hawkins New York
This is the place to find the things you never knew you needed.
This beautifully styled space is a treasure trove of locally handmade objects and accessories: gorgeous bedding, crockery and glassware as well as handsome modern lamps, candelabras, cushions, furniture and rugs, a cool collection of books and international magazines, and select skincare and grooming products.
339 Warren Street; hawkinsnewyork.com
Antigo
Like most of Hudson's thrift stores, Antigo is filled with a plethora of vintage and antique finds from bikes, board games and books to furniture and clothing.
The store regularly receives new inventory, so it's always worth chancing a visit.
337 Warren Street; antigoantigo.com
2 Note Botanical Perfumery
Darcy Doniger and Carolyn Mix relocated their Portland (Maine) store to Hudson after a passing drive one day.
Their light and airy store is a delight to spend time in, sampling their small batch creations, which are all mixed by hand using the finest raw ingredients.
Best-sellers are the rejuvenating Prima Nourishing Face Oil and the signature Opus I. scent, a delightfully refreshing combination of French lavender, black pepper and sandalwood.
255 Warren Street; 2noteperfumery.com
Geoffrey Good
As a master jeweller who started his career cutting gemstones that exceeded the GDP of most small countries.
After years of working for the likes of Cartier, Christie's, Sotheby's and Fred Leighton, Good relocated his workshop from Brooklyn to Hudson where he crafts one-of-a-kind spirited jewellery for a muse he describes as "an elegant nomad, who believes that essential art emerges from an intense engagement with nature".
238 Warren Street; geoffreygood.com
Rue de Papier
The Swedish designer behind Rue de Papier creates beautiful men's and women's bags and accessories using vegetable-tanned leather, which she prefers for the patina it develops over time.
Her designs have been flying out the door since the single mum opened her store in July 2014.
234 Warren Street; +917 940 7205
Food & wine
Bonfiglio & Bread
This is a great local bakery and café, designed with the classic upstate vernacular in mind with tin ceilings, mosaic flooring and wooden shelving.
It's unquestionably the preferred place to get breakfast. Swing by to grab a gravlax bialy, or an egg, cheese and greens sandwich washed down with freshly squeezed ruby grapefruit juice.
Lunches don't disappoint either, with daily specials including killer pizzas and tasty mains like braised artichoke in broth with garlic toast, and crispy pork skin braciole with chunky tomato sauce and fennel salad on a baguette.
Of course there's an assortment of freshly baked goods and desserts too. In fact the only thing about Bonfiglio & Bread that's hard to stomach is the fact that the 20-something owners Gabriele Gulielmetti and Rachel Sanzone are self-taught bakers.
748 Warren Street; +518 822 0077
The Crimson Sparrow
New American gastronomy at its finest, The Crimson Sparrow is a big, beautiful restaurant whose small plates will entice the fussiest of foodies.
Think foie gras, gingerbread, plum and amaro paired with a 2011 Trust Cellars Riesling from Washington, or bay scallops, radish, mustard greens, and yuzu paired with a Stopbanks Gruner Veltliner from New Zealand.
Enjoy a light bite at the bar, dine à la carte or go all out with the tasting menu.
746 Warren Street; thecrimsonsparrow.com
Grazin' Diner
Grazin's classic retro exterior lures those in search of a taste of pure Americana, and the menu delivers exactly that.
It is the world's first Animal Welfare Approved (AWA) restaurant; all ingredients are local, seasonal, organic and biodynamic when possible, and their grass-fed beef is raised on the lush pastures of Grazin' Angus Acres just 12 kilometres away.
Breakfast is great, but the burgers here are the big draw. Cool jukebox too.
717 Warren Street; grazindiner.com
Hudson Food Studio
This casual restaurant has a South-East Asian menu that uses locally sourced ingredients.
The interior is a quaint mix of contemporary basics and vintage charm.
The Berkshire pork baby back short ribs are absolutely delicious and at $14 are the best deal on the menu.
610 Warren Street; hudsonfoodstudio.com
The Spotty Dog Books & Ale
Enjoy a local microbrew in a relaxed atmosphere while catching a casual book reading by guest authors.
The Spotty Dog doubles as a bookstore – the back section will delight little ones with its children's books, craft, toys and games while you cool your heels sipping a pale ale or IPA made by Evan's Ale or the Chatham Brewery, located just a few kilometres away.
440 Warren Street; thespottydog.com
Swoon Kitchenbar
This is the brasserie that started Hudson's food movement in 2008.
Award-winning chef Jeffrey Gimmel's locally sourced, seasonally driven menu is fresh and sophisticated. It's not a bad spot to chill over a glass of wine either.
The kale salad appetiser is a year-round favourite, and when in season you mustn't miss the Hen of the Woods. Half of Hudson eats at Swoon on 'Burger Thursday' so it's best to get in early.
340 Warren Street; swoonkitchenbar.com
Ca'Mea
This has been Hudson's number-one Italian restaurant for almost a decade.
Polished, warm and hospitable, Ca'Mea specialises in authentic northern Italian fare, often made using produce from its own organic vegetable garden, and is particularly popular for its delicious homemade pastas.
The desserts are unquestionably worth the indulgence.
Dine at the mahogany and granite bar or one of the two street-front dining spaces, or better yet, alfresco in the gorgeous courtyard.
333 Warren Street; camearestaurant.com
Lick
Lick aspires to indulge you with ice-cream that is "more than just a frozen ball of yum".
With flavours like Fig & Sweet Cream, Thai Coconut Peanut, Green Tea & Ginger, Gingersnap Molasses, Lavender, Chai, Beet, Coffee Toffee, and Killer Chocolate, a casual visit will fast become a daily ritual.
253 Warren Street; lickhudson.com
Fish & Game
Zak Pelaccio, the chef behind New York's hugely popular Fatty Crab and Fatty 'Cue restaurants, relocated to Hudson's neighbouring town of Old Chatham in 2011 for a taste of the better life and to establish his first "grown-up", or rather grown-upstate, venture in a gorgeous former 19th-century blacksmith shop.
Fish & Game – which takes its name from a scenic local road – opened in May 2013. Pelaccio plans F&G's eight-course tasting menu months in advance with local farmers and even produces a number of ingredients on his own Fish & Game Farm just five minutes away from the restaurant.
At the bar you'll find amazing classic and unusual original cocktails that often feature ingredients by Lady Jayne's Alchemy, an intriguing array of concoctions made by Pelaccio's partner, Jori Jayne Emde.
13 South 3rd Street; fishandgamehudson.com
Venues
Club Helsinki
This former factory was built in 1863 and reimagined to host world-class music acts.
The main room is an acoustically designed live event and music theatre with a full bar and booth seating, while the 175-seat restaurant offers fine dining and opens onto a large courtyard in warmer months.
Helsinki was restored and remodelled using green architectural techniques and creative reuse (the massive iron pylons are street lamps turned upside down).
Amy Mann, Beth Orton and Taj Mahal have all performed here in the last year.
405 Columbia Street; helsinkihudson.com
Hudson Opera House
The oldest opera house in New York state, HOH hosts performances and exhibitions and is the force behind many cultural events like the Movable Feast benefit and Hudson's biggest annual highlight, the Winter Walk.
327 Warren Street; hudsonoperahouse.org
Basilica Hudson
A 19th-century reclaimed glue factory situated near the town's Amtrak station, this impressive 12,000 square-foot building is a community arts centre regularly hosting art, craft and food fairs, movie screenings, music festivals, concerts, performances and events.
It is owned and operated by former Hole and Smashing Pumpkins bassist Melissa Auf der Maur and her filmmaker husband, Tony Stone.
110 South Front Street; basilicahudson.com
Fisher Center, Bard College
This state-of-the-art Frank Gehry-designed performing arts centre in nearby Annandale-on-Hudson is a stunning undulating stainless-steel structure that stages dance and theatre productions, opera and classical music concerts, and plays host to the hugely popular Bard SummerScape event that includes Spiegeltent cabarets.
Bard College, Annandale-on-Hudson; fishercenter.bard.edu
Historic homes
Olana
The hilltop home and studio of Hudson River School artist Frederic Edwin Church is a 19th-century Persian-style house surrounded by sweeping grounds and with breathtaking Hudson River and Catskill Mountains views.
5720 Route 9G, Hudson; olana.org
Dr Oliver Bronson House
This National Historic Landmark, originally built as a Federal-style residence in 1812, is in the early stages of restoration; nevertheless it is a hauntingly beautiful architectural landmark and worth a visit.
A replica of the house was built to use as a location in The Bourne Legacy (the original was deemed too fragile for the movie's action sequences).
Clermont
The historic estate of the socially prominent Livingston family, Clermont is located on magnificent riverfront grounds.
Built in the mid-18th century on land acquired in 1686 (only a dozen years after New Netherland became British New York), Clermont is a National Historic Landmark, and a beautiful 30-minute drive from downtown Hudson.
+518 537 6622
Bed & breakfasts
Warren Inn
731 Warren Street. A boutique hotel in the making, estimated to open April/May 2015.
The Barlow
542 Warren Street; thebarlowhotel.com
Hudson Milliner
415 Warren Street; thehudsonmilliner.com
The Inn at Hudson
317 Allen Street; theinnathudson.com
Front Street Guest House
20 South Front Street; frontstreetguesthouse.com
Mount Merino Manor
4317 State Route 23; mountmerinomanor.com
Locusts on Hudson
An Andre Balazs property in nearby Staatsburg.
135 Old Post Road, Staatsburg.
LEAVE YOUR COMMENT