Experience majestic views atop Montréal's pretty Mont Royal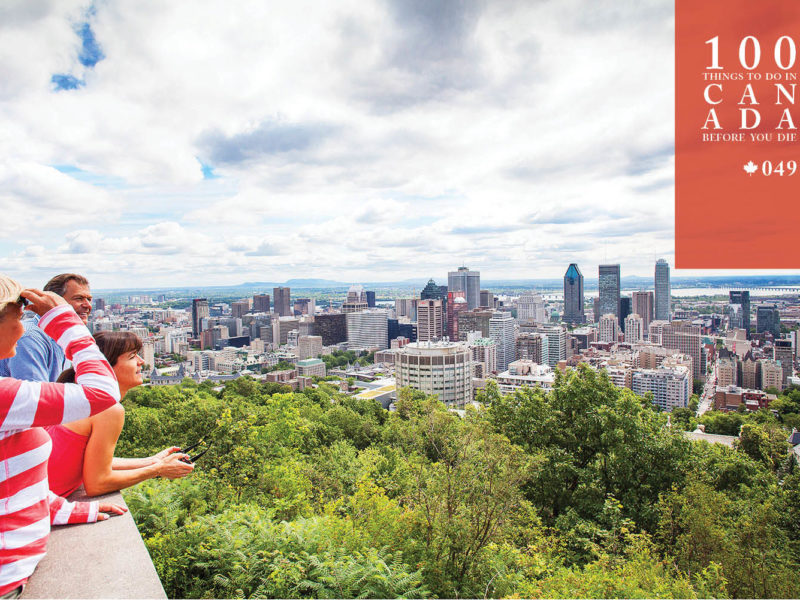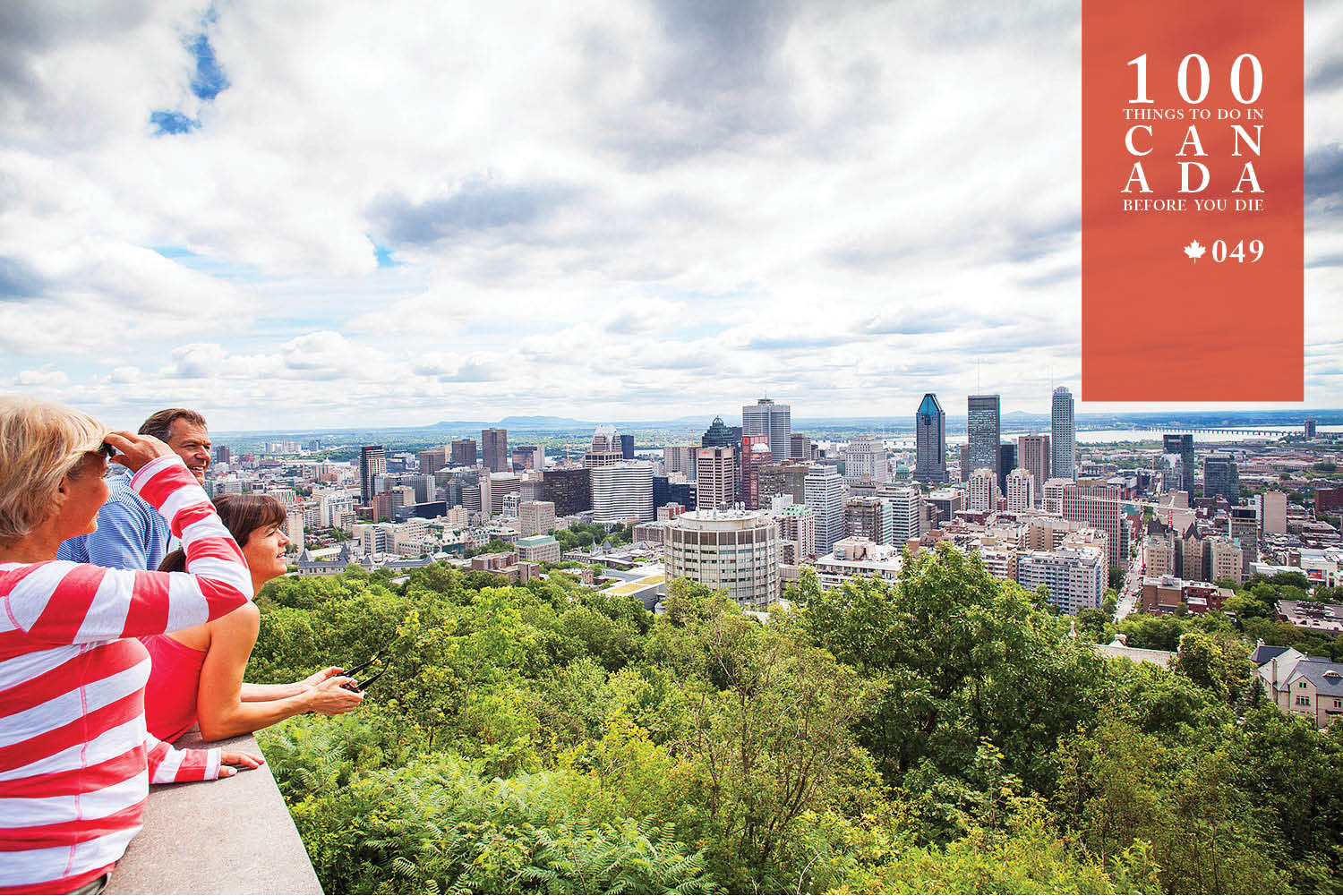 Stretch your legs and feast your eyes with a walk to the top of Mont Royal.
Why do you think the city is named "Montréal"?
While Québec's second-largest city used to be called Ville-Marie, it now bears the name of the largest of a cluster of three small mountains (large hills, really) directly west of downtown.
From small to large, those are Westmount Summit, Mount Murray and Mont Royal proper, at 233 metres above sea level.
Which may not sound like much, but don't be fooled – the walk up is more than just a casual stroll.
Still, that doesn't stop visitors and locals in their thousands from jogging, cross-country skiing or enjoying a picnic and a lounge on the grass there to take in the unsurpassed views of the city and beyond.
Not only is the scenery incredible, but the hike will give you a chance to burn off some of the gourmet indulgences you've enjoyed while in town.
Whether strewn with fallen autumn leaves, kissed by summer sun or coated in winter frost, Mont Royal will have you thinking you're living in a postcard all year round.
GET GOING:
Take a stroll around Mont Royal any time – and best of all it's free! Get there on Eastern Canada and New England cruise with APT.
LOCATION:
Easily accessible by bus, car, bike or on foot from the city centre, Mount Royal Park is immediately west of downtown Montréal in Québec.
"Sure, you could walk up. But how much more fun to go on an electric scooter and zoom to the top! Nothing beats the sight of the city at 'magic hour', its lights coming up as the sun comes down." – Nikki Bayley
LEAVE YOUR COMMENT