Enjoy these glorious Canadian trails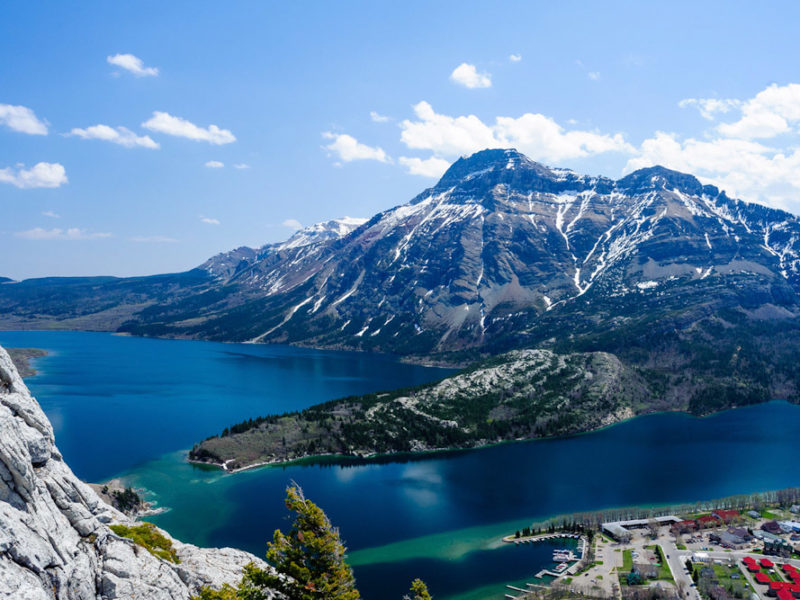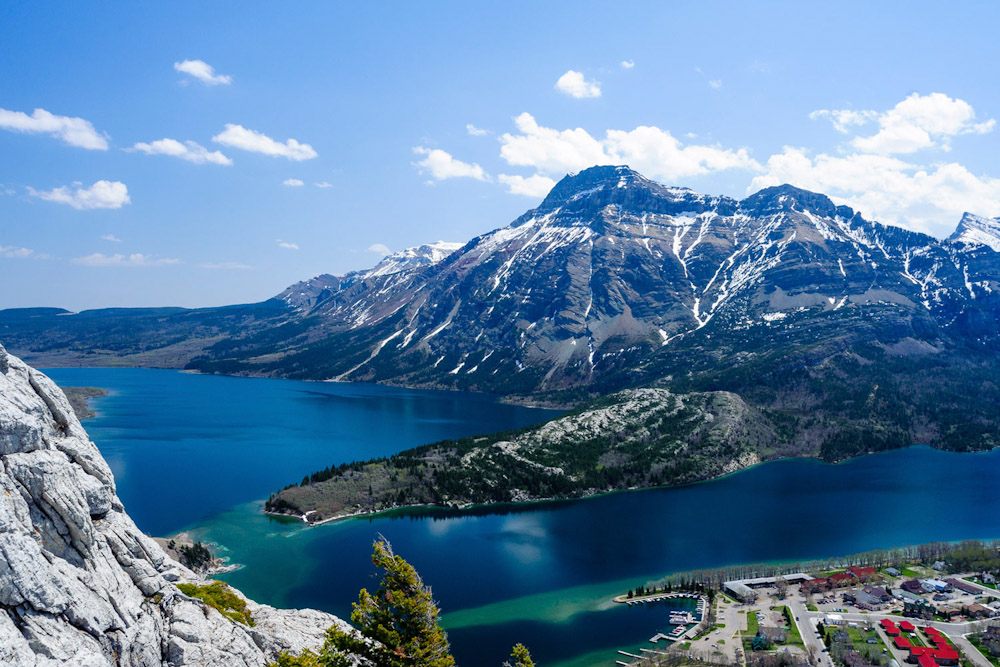 From majestic mountains 2000 metres above sea level in the Rocky Mountains to oceanfront city walks in beautiful St. John's in Newfoundland, Canada offers easy hikes to suit every style. By Jim Byers.
Lion's Head, Ontario
This is one of the best hikes in Canada, and one of the most surprising to visitors (and Ontario residents) alike.
A relatively easy one-hour hike on The Bruce Trail, from a parking area outside the small town of Lion's Head, takes you to a lookout perched on a sheer cliff of rock 70 metres above the shoreline of Georgian Bay, part of Lake Huron.
The water in this part of The Great Lakes is a remarkable shade of green-blue that feels more like the Mediterranean than Canada. ontariotrails.on.ca
Sunshine Meadows, Alberta
This hike, located at the 2200-metre level at Sunshine Meadows ski resort in Banff, has been rated the top hiking spot in all of Canada.
There are long, difficult sections if you choose, but you also can do short and hugely rewarding walks to glacier-fed ponds surrounded by ancient rock and ragged, jagged mountain tops. sunshinemeadowsbanff.com
You'll likely pass dozens of adorable (and hungry) ground squirrels and tiny wildflowers that grow fuzzy bits to stay warm. A tour bus can help you get to the lodge and avoid a long, arduous walk up a steep hill to the starting point.
If you're up for a spot of skiing after your hike, read our ultimate Banff ski guide here.
Squamish, British Columbia
The Sea to Sky Gondola in Squamish, part of the way up the road from Vancouver to Whistler, is a fun ride to the top of a mountain overlooking the waters of Howe Sound.
There are several easy trails you can take from the top of the gondola, with marked trails and stunning overlooks so you can enjoy both water and mountain views.
There's also a suspension bridge you can walk across. Trust me; even folks who are afraid of heights can probably manage it.
Sleeping Giant Provincial Park, Thunder Bay, Ontario
This parks offers some of the best hiking in the most dramatic area of Ontario. There's an easy walk from a parking lot to view Sea Lion Rock, an ancient rock formation on the shores of a quiet bay of Lake Superior, the largest freshwater lake on the planet.
You'll pass a pretty, rocky beach and skirt past thick forests on a short walk to the lookout.
For a truly remarkable view, take your car over some bumpy bits to a small parking lot and walk out to the Thunder Bay Lookout; a platform that juts out over a steep cliff. ontarioparks.com
The Bear's Hump, Alberta
This is a fantastic hike in Waterton Lakes National Park, a joint national park with Glacier National Park in Montana, USA.
It's probably a half hour or so up a relatively steep hill but the views out over Waterton Lake and down to the Prince of Wales Hotel on a bluff far below are marvellous.
I saw six-year-old kids doing this trip, so it's not bad. pc.gc.ca
Buffalo Pound Provincial Park, Saskatchewan
No trip to the prairies of Canada is complete without seeing majestic bison, or buffalo. Buffalo Pound Provincial Park is about 25 kilometres from Moose Jaw, Saskatchewan.
You'll find a series of easy hikes on rolling, gentle terrain.
There's a marsh with a barrier-free boardwalk, where you can perhaps spot great blue heron or red-tailed hawks soar.
The best part is a visit to see the captive herd of majestic, woolly bison. saskparks.net
St. John's, Newfoundland
The walk from downtown St. John's to Signal Hill is one of the great urban walks in the world.
The main path, which is well marked by thoughtful residents, takes you through an area called The Battery.
Brightly coloured homes in all colours of the rainbow line the steep walls of St. John's Harbour here, clinging to bare rock as if their lives depended on it.
You'll wind your way past tiny, artsy cottages and finally emerge at an open part of the harbour, where you can find a path to Signal Hill. pc.gc.ca
Central Montreal
If you're a city person whose idea of a good hike is a walk around the Sydney Botanic Gardens, this is the walk for you.
Fortify yourself with a chewy sesame-seed bagel from either St. Viateur or Fairmount Bagels in the Plateau/Mile End district of Montreal, and hike up the road to the top of Mont Royal for magnificent views of the city and, on a clear day, all the way to Vermont in the US.
There are leafy forests and vast meadows to explore, and easy paths to downtown Montreal.
Whitehorse, Yukon
You can take a short drive from downtown Whitehorse for an easy walk along Miles Canyon. There are marked trails paralleling the Yukon River, which gushes through a narrow, 16-metre deep chasm of chunky brown rock.
You'll pass through towering forests of evergreens along the way. The river was a key transportation point during the Klondike gold rush. yukoninfo.com
ALSO RECOMMENDED:
Cape Breton in Nova Scotia
The Laurentian Mountains in Quebec, just outside Quebec City
Pender Hill on the Sunshine Coast of British Columbia
Gros Morne National Park, Newfoundland
LEAVE YOUR COMMENT