Go snorkelling with humpbacks in eastern Canada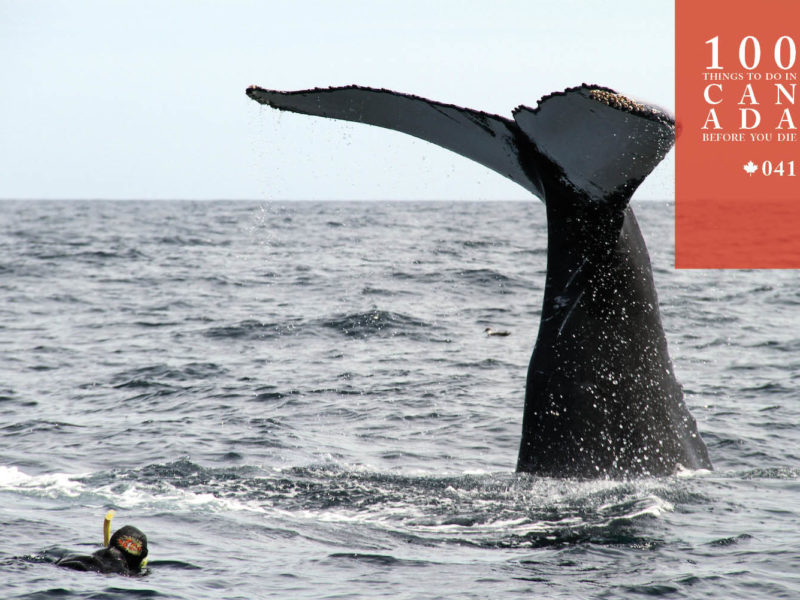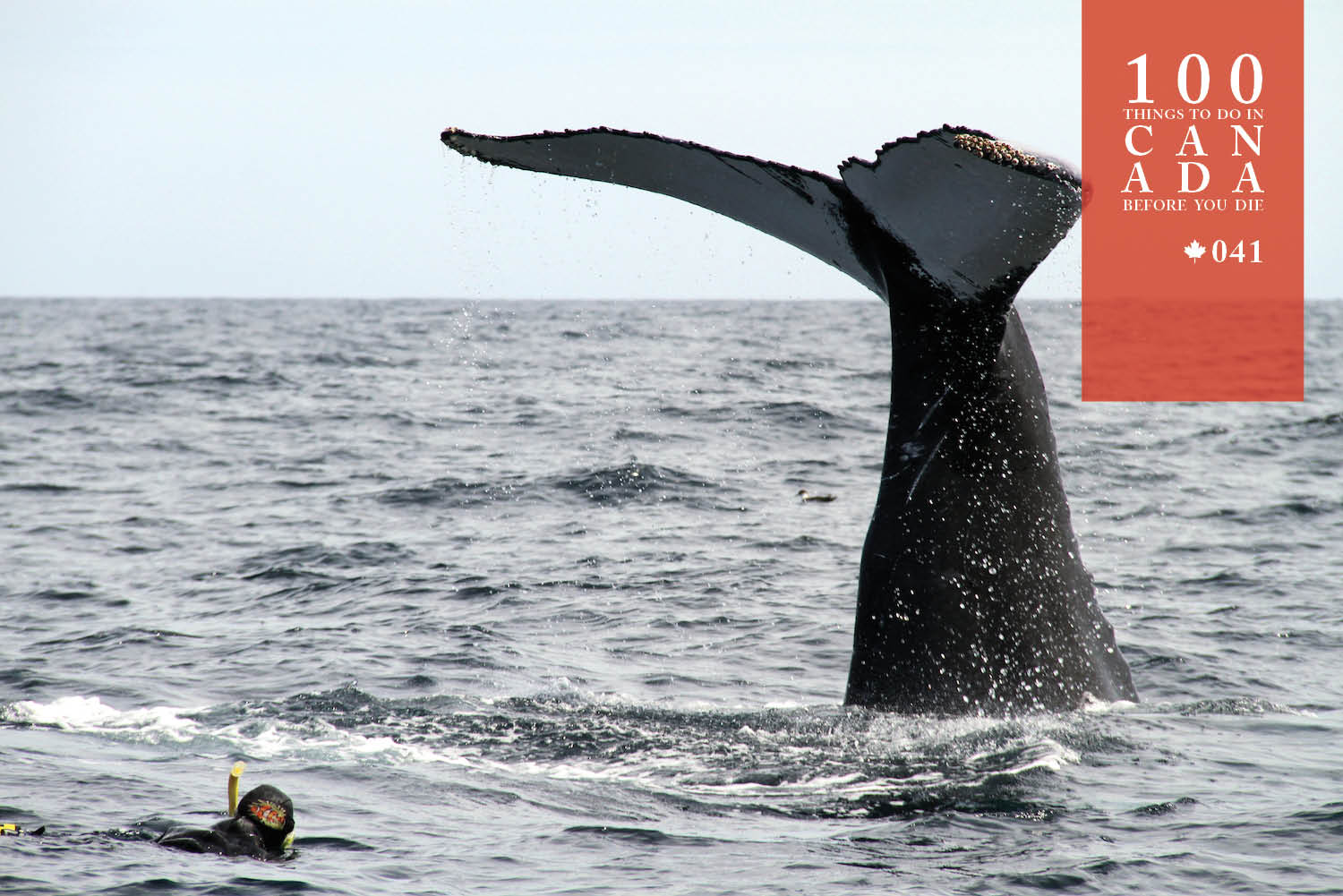 Experience pure awe as you swim with the gentle giant of the sea.
There is but one word that can encompass the experience of being face-to-face with a 40,000-kilogram humpback whale in the beast's own environment: awesome.
That word is the closest we have in the English language for seeing something, with our own eyes, that is so very much of this world, but also otherworldly.
Boat-based trips to intersect the migrating pods of humpback whales that travel the length of the Newfoundland and Labrador coast are enjoyable, but the snorkelling tours truly inspire awe – from the first time the curious animal's giant shadow goes past your mask, to the spectacular breaches, and the final goodbye wave of a fin the size of a person.
GET GOING:
Ocean Quest Adventures (oceanquestadventures.com) run daily snorkelling with whales tours from early July to late August, depending on migration patterns.
LOCATION:
Tours leave from Petty Harbour, just south of St John's, the capital of Newfoundland and Labrador, which is well-serviced by most Canadian local carriers.
"Coming face to face with a humpback whale can never, ever, EVER be topped." – Craig Tansley