Canada's best beaches: no, it's not all ice and snow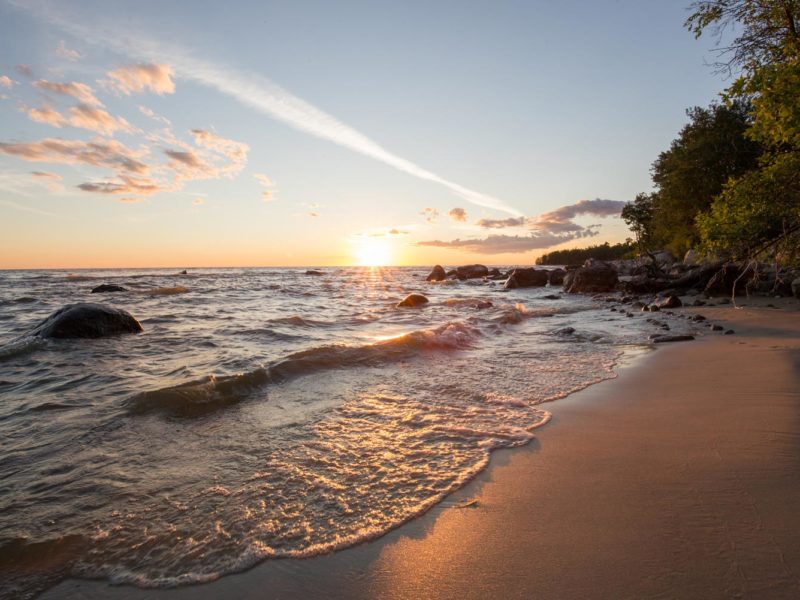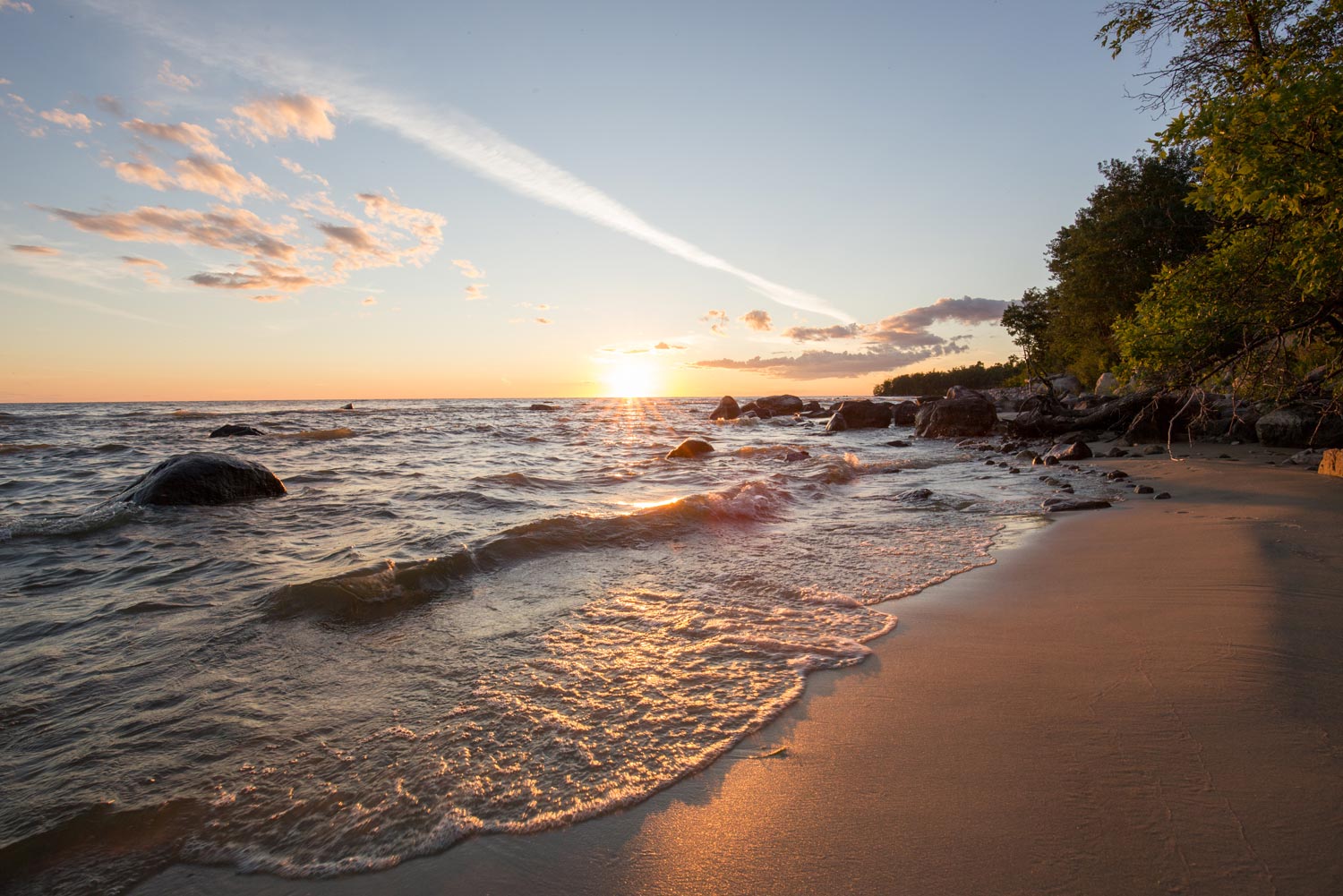 Great stretches of sandy beaches is not anywhere but Canada right? Not quite, ex Toronto Star travel editor Jim Byers reveals Canada's best beaches.
Canada is edged by vast stretches of coastline along both the Atlantic and Pacific Oceans, as well as surrounding the Great Lakes and countless other freshwater lakes and rivers.
All this adds up to glorious beaches from one side of Canada to the other, for a substantial part of the year (and in some cases year-round).
Grand Bend, Ontario
Lake Huron, the second-largest of the Great Lakes after Lake Superior, features a series of long, white-sand beaches that stretch along the 'west coast' of the province of Ontario.
The beaches here offer glorious sunsets, beach volleyball, fishing and, when wind and waves are right, even a bit of surfing.
Just a few hours' drive from Toronto is Grand Bend, which features a nice stretch of sand as well as ice-cream outlets, surf shops and a much more Californian vibe.
Shediac, New Brunswick
Shediac is a short drive from Moncton, one of New Brunswick's three major cities.
The sand dunes are pretty and the water comfortable in summer thanks to the Gulf Stream, which sends lovely warm water up from the coast of Florida.
Stop at Lobster Deck for a lobster roll and a mound of hot New Brunswick French fries.
And be sure to have your photo taken with the giant crustacean on the edge of town; kind of a restrained, Canadian version of Larry the Lobster in Queensland.
Lawrencetown Beach, Nova Scotia
This is one of the finer surf spots in Canada.
The water's on the cool side, so even in summer most folks wear wetsuits.
Storms in the fall can mean gnarly waves up this way, so keep an eye on the weather forecast.
You'll find a long, deep beach with a nearby marsh area that's great for kite surfing or kayaking. And you're less than a half-hour from the charms of downtown Halifax.
Toronto
There are several fabulous beaches right in the city. Just east of downtown is The Beaches neighbourhood, with a lovely boardwalk and a protected beach area that goes on for several kilometres.
There are several beaches on the Toronto Islands, including a family-friendly spot on the south side near a pier that juts into Lake Ontario and also on the west side at Hanlan's Point, where you'll find a legal nude beach.
In the city itself, Sugar Beach is in a commercial/industrial area right on the harbour. You can't swim but there's a fun sand box with pink umbrellas.
Gimli, Manitoba
This is a Canadian beach town with a north Atlantic/European flair, as Gimli town has a number of Icelandic immigrants.
Located about an hour north of Winnipeg, they put on an Icelandic Festival every year in early August.
If you miss the festival, there are still cute restaurants, boutiques and an Icelandic heritage museum to check out.
They show films on a screen suspended near the lake every summer as part of the Gimli Film Festival. Folks flock to the Beach Boy Restaurant for burgers or fresh pickerel.
Magdalen Islands, Quebec
Some of Canada's finest (and often emptiest) beaches are found in the Iles-de-la-Madeleine, which are located in the Gulf of St. Lawrence east of Prince Edward Island but form part of the province of Quebec.
In addition to great food and French/Maritime culture, you'll find long, lonely beaches that go on just short of forever, with golden sand and pretty dunes.
One of the best for walking or swimming is Old Harry, near the far northern tip of the island.
Probably the prettiest is at Cap Alright, with huge cliffs backing a small stretch of sand.
Saskatoon, Saskatchewan
What's that you say? Saskatchewan is a prairie city that's as close to the ocean as Alice Springs?
Yes, but there are several lovely beaches along the broad, sweeping South Saskatchewan River. There's a small beach right in the centre of trendy Saskatoon.
A few miles outside of town is a fine beach where folks often doff their duds and sunbathe in the nude.
The official name is Paradise Beach, but many locals know it as 'Bare-Ass Beach'.
Sandbanks Park, Ontario
Another fine spot on Lake Ontario, just a couple of hours east of Toronto.
The sand dunes here look more like the Sahara Desert than anything you'd expect in Canada; giant, golden mounds of sand that slope down to warm-water beaches.
There's a great provincial park for camping, or you could stay at a local B&B or the trendy Drake Devonshire hotel in nearby Wellington.
Sandbanks is in Prince Edward County, which has become a trendy food and wine area.
Prince Edward Island National Park, Prince Edward Island
There's a fantastic boardwalk that snakes its way through lovely dunes dotted with sea grass that will take you from the car park to the ocean.
The beach is a wide, long affair that sweeps along a small headland, with soft, beige-brown sand.
You can cycle the nearby Gulf Shore Way or try a canoe or kayak in the ocean or one of the parks many ponds.
Dalvay by the Sea is a lovely, old-style hotel-resort where Prince William and Kate stayed a few years back.
Red Deer, Alberta
Another landlocked province, but with plenty of lakes to tempt beach goers.
The water isn't so warm until maybe August, but you can stroll the 1.6-kilometre-long beach at Sylvan Lake for a good deal of the year and still enjoy the fresh air and lake views.
It's a popular summer spot for sailing, volleyball, canoeing and more.
Surfing Canada?
Read our story on surfing Torfino, Vancouver Island, British Columbia
Want more Canada?
Aside from Canada's best beaches, we've got an amazing amount of information on Canada, don't forget to check it out.




LEAVE YOUR COMMENT