Thailand's underrated north: 5 places you're missing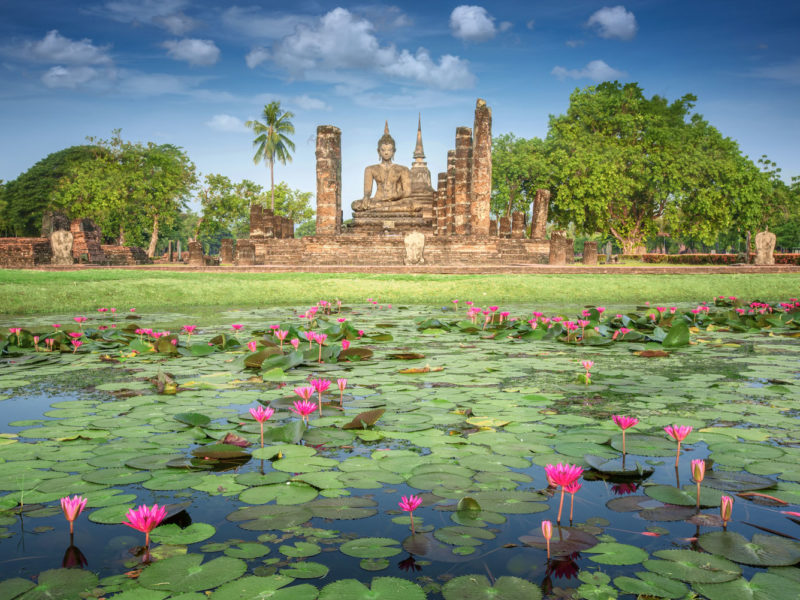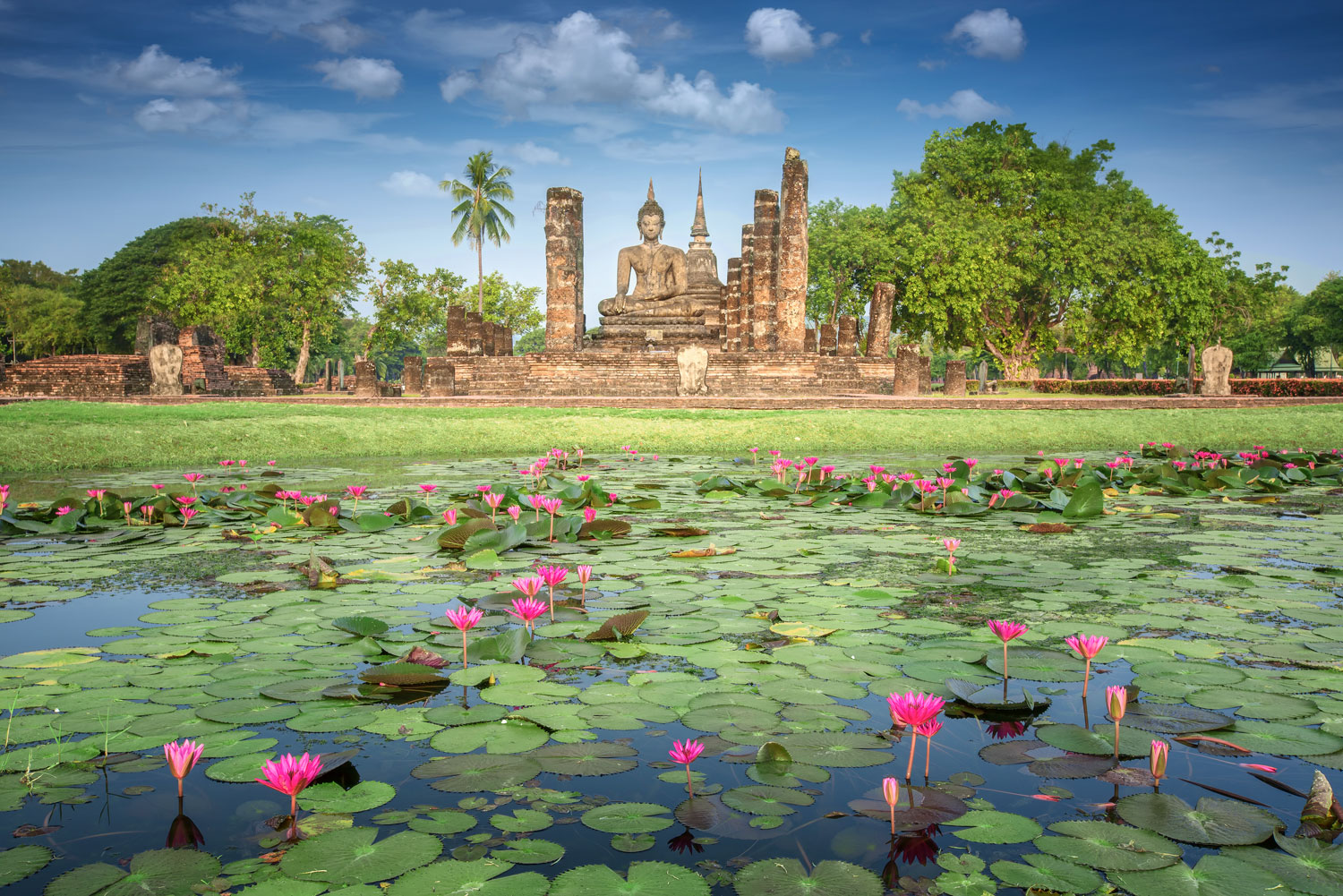 The well-worn tourist trail between Thailand's biggest tourism centres; Bangkok, Phuket, Ko Samui and Pattaya, has left the north of the country comparatively untouched. Here we reveal the greatest hidden gems in northern Thailand.
Mae Hong Son
Where is it?
About 260 kilometres northwest of Chiang Mai, bordering Myanmar
Things to do
Surrounded by a stunning landscapes and river systems, the Mae Hong Son province is a natural hub for eco tourism and nature lovers.
Among the must-visit destinations is the small district of Pai in the northeast, where local rivers make it idyllic place for rafting and camping. The town itself is also becoming increasingly popular for its charm.
Looking somewhat out of place in Thailand is the lakes and mountain ranges within Pang Oung, which many have been likened to Switzerland and New Zealand. After rafting your away around, visit Ruam Thai village for local coffee amidst exquisite flower gardens, or six kilometres away in Ruk Thai village is a rich Yunnan Chinese culture and local tea to match.
For the more adventurous among us, Tham Lot Cave is a must, characterised by stunning rock formations and measuring over a kilometre and a half.
But no visit to the Mae Hong Son province is complete without visiting the twin Burmese-style temples of Wat Chong Kham and Wat Chong Klang overlooking Nong Kham lake. While Wat Chong Kham was damaged in a fire in 1970, much of what you see today is a reconstruction. Wat Chong Klang, however, features a replica of the Phra Phuttha Sihing statue installed on an altar, which is one of the most important Buddha images of Thailand, as well as other renowned glass paintings depicting the Jataka tales, explaining the previous lives of the Lord Buddha.
Local tip
While it's a year-round destination to visit, the cooler months of winter are most popular amongst locals, for those seeking a break from the tropical heat in the south.
Lampang
Where is it?
About 610 kilometres north of Bangkok, and 90 kilometres southeast of Chiang Mai
Things to do
Lampang's charming township is gaining more and more attention from travellers, particularly those seeking a slower-paced holiday.
With a lengthy history in human settlements, Lampang is rich in archaeological evidence spanning the kingdoms of Hariphunchai, Lanna and Burma, dating back over 1000 years.
Here you can enjoy another of the city's iconic activities – a horse and carriage ride around the spectacular Buddhist temples. Unlike many other cities, horse-drawn carriages aren't merely a tourist spectacle here – local still genuinely use them every day for transport.
Or for something more off the beaten track, nearby Chae Son National Park stretches 786 square meters and is home to a host of hot springs, mineral baths, Chae Son waterfall, walking trails and lookouts.
Local tip
Visit in February for the annual Dok Siew Blossom Festival held in nearby Mueang Pan District (about 80 kilometres north of Lampang), which celebrates the blooming 'dok siew' (or white Chongko flowers), with folk music, games and local delicacies.
Sukhothai
Where is it?
About 440 kilometres north of Bangkok
Things to do
Once home to Thailand's Sukhothai Kingdom (Rising of Happiness) from the mid-13th century to the late 14th century, Sukhothai now boasts one of the most visited ancient sites in Thailand. The remains of the kingdom – now known as meuang gòw (old city) – include a vast sprawl of partially rebuilt ruins and iconic classic Thai (or Siam) architecture.
For the best taste of the history, be sure to visit the Sukhothai Historical Park and Si Satchanalai Historical Park – both listed as UNESCO World Heritage Sites.
One of the best ways to explore Sukhothai is to cycle around.
Local tip
While the weather is usually moderate all year round, it's worth visiting for the Loi Krathong festival, celebrated every year on the full moon of November with decorated floating baskets.
Chiang Mai
Where is it?
About 700 kilometres north of Bangkok
Things to do
As Thailand's second largest city after Bangkok, Chiang Mai is favourite amongst families, foodies, wellness seekers and adventurers alike, offering a diverse array of activities.
Among the many must-visit local sights is Wat Prathat Doi Suthep (referred to as just Doi Suthep by most people) – the most important Buddhist temple in Thailand's north.
For a spot of retail therapy, Warorot Market is a huge day market in downtown Chiang Mai where you can see Thai locals do their own shopping as well as pick up a myriad of keepsakes for yourself, often cheaper and better quality than the more touristy Night Bazaar nearby.
And for nature lovers, Doi Inthanon National Park features waterfalls, caves as well as Thailand's highest peak – one of the most popular sites for trekking and mountain biking.
Meanwhile Doi Angkhang is home to several hill tribe villages and is one of the best places to visit for bird watching (particularly in the cooler months from November to February).
Local tip
When visiting Chiang Mai, keep an eye out for beautiful locally-made paper umbrellas, silver and wood crafts – the area is renowned for them.
And if you fancy yourself quite the luxury lover, there's plenty of indulgent resorts and wellness retreats in the vicinity.
Chiang Rai
Where is it?
About 800 kilometres north of Bangkok, 200 kilometres northeast of Chiang Mai.
Things to do
The quieter neighbour of Chiang Mai, this is a land of outstanding natural beauty, where travellers can escape the hordes of more populated centres in place of remote hill tribes, breathtaking landscapes and exotic wildlife.
Among its most iconic landmarks is the Golden Triangle; where Thailand, Laos and Myanmar (formerly Burma) come together. This was once the epicentre of opium production – a trade that greatly influenced cultural practices and lifestyles throughout not just the eastern world, but the west as well. The best way to experience it is via a boat cruise.
Another must is The White Temple or Wat Rong Khun; Thailand's most unique temple. A masterpiece by artist Chaloemchai Kositpipat (famed for his extravagant and unique Buddhism-inspired paintings), Wat Rong Khun is a unique take on heaven, hell and Nirvana.
Although yet to be finished after construction began in 1997, the temple is a sight to behold with great white walls and glass mosaics, plus plenty of pop culture references including Spiderman and Sailor Moon.
Local tip
Doi Tung is worth a visit, with spectacular views of both Burma and Thailand from the top.
Here you'll also find the famed Doi Tung royal villa, former residence of the Princess mother (mother of the present king), who played an instrumental in fighting against the opium cultivation and replacing it with cool climate crops, eco-tourism and handicrafts production, which have improved the living of these hill tribes.
For more inspiration on what to see and do in Thailand, visit thailand.net.au
LEAVE YOUR COMMENT