Thailand travel : What to do in a coup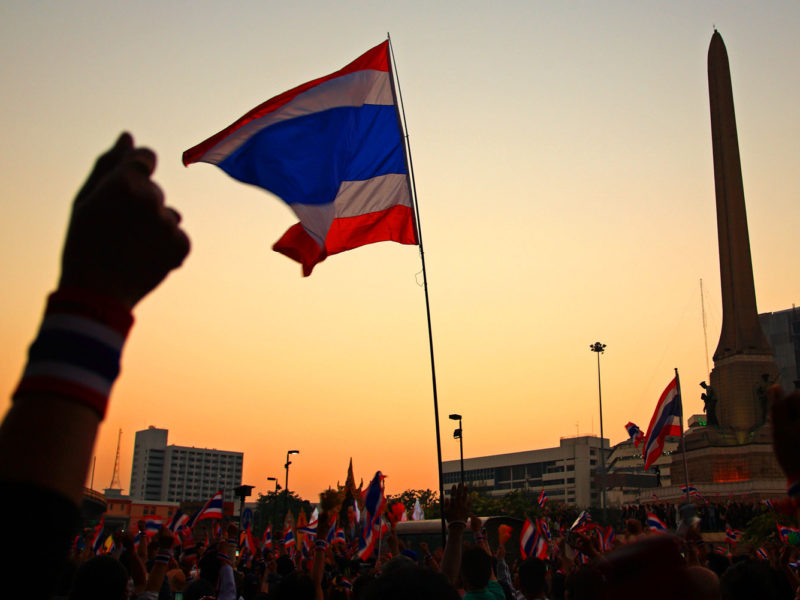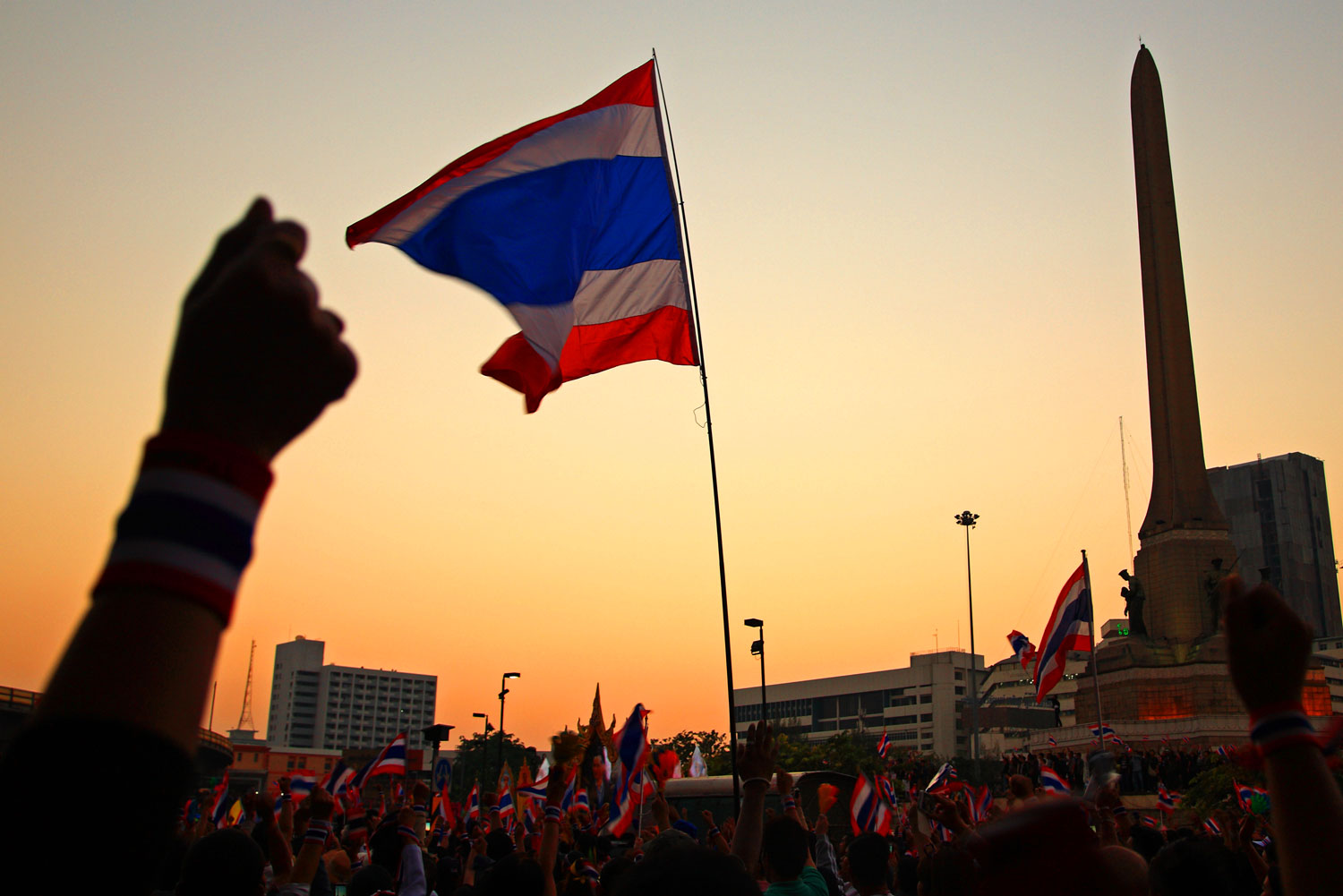 What to do if you're travelling in or to Thailand during a military coup.
So you're travelling to Thailand (or are already there), and you've found yourself in the midst of a military coup? Don't stress.
With some insider tips from Travel Safety Specialist Phil Sylvester from Travel Insurance Direct, we've sussed out your traveller's rights and how best to respond.
If you're on your way
The first thing to know is that you cannot make any claim for losses until the Australian government posts a "Do Not Travel" warning for Thailand. Currently the warning remains "Exercise a high degree of caution."
That means unless the airline cancels the flight or the hotel closes it doors and you don't want to lose your dough, you are off to enjoy the beautiful Thai smile, military style.
So, it's up to travellers to make their own risk assessment – how comfortable are they? (See our other story on what to expect and some Thailand Travel Alternatives)
At present, the Thai military is making statements that refer to restoring peace and order, so although there is no violence to date, there is potential for things to sway that way.
Having said that, if we recall the 2010 coup, at the height of the Red Shirt protestors in Bangkok, the activity was still refined to a very small area – it depends on your personal situation, where if you feel it's acceptable.
If you don't feel comfortable, get in touch with your travels providers – airlines, hotels, and travel agents and see if they can rearrange your bookings to go elsewhere. Generally speaking, hotels and major airlines are quite accommodating in these situations, but don't expect as much leeway from budget airlines.
And by the way, if you ever wondered why we need travel agents, this is the time they can shine for you. Get in touch with the person who booked your travel and make it their problem.
If you're already there
First and foremost – follow all instructions and abide by the curfew.
Although this is a tense time some hotels are responding to curfews by extending 'Happy Hour's so guests can still enjoy their time, although not being able to explore after 10pm, so it's not all bad.
However again, if you feel uncomfortable, get in touch with your travel providers. As we said before, most operators are fairly understanding in these situations and id you used a travel agent, this is there time to shine.
Sources on the ground say there is one exception to the curfew – travelling to the airport. It would be advisable to ask your local concierge or contacts to arrange the transportation so you at least have a local to tell the military why you are breaking the curfew. You will need to show your tickets and passport to prove you are indeed flying.
Also, train lines close at 9pm so keep this in mind with arranging transfers, except of course the BKK airport link.
What rights do you have if you have travel insurance?
As we said, until the Australian government issues a Do Not Travel advice, then you are covered as per normal without any recourse for coup related costs. So, be prepared for any costs incurred as a direct result of the military coup.
For example, if an area is blocked and you cannot access your hotel and need to rebook your accommodation elsewhere, you can not claim the costs from your insurance provider. Or if you miss a flight or a pre-booked river cruise as a result of the curfew, you will not be reimbursed either.
The official exclusion is you are not covered for losses due to military events. Travel insurance companies could never calculate the cost to them due to military movements, so they simply cannot take that risk (bad pun intended).
In short, the insurance providers don't provide cover against a bad time.
Having said that, if you incur costs from non-coup and relatively normal travel incidents, you should still be covered. For instance if you trip in a pot hole and break your ankle – covered. If your hotel room is robbed and your camera is stolen – covered. If you contract Dengue Fever on your travel – you get the idea!
What if you don't have insurance?
Firstly – what were you thinking travelling without insurance?! Rookie error.
Alas, travellers without insurance can really just contact their travel providers if you wish to travel to an alternative destination and hope for the best.
However for future travels, it's very important to get insurance. In ordinary circumstances (i.e. not in countries that are experiencing a military coup), cancellation coverage would cover hotel closures, airline cancellations and so on – it's a godsend when you need it.
However in the meantime, all you can do is contact major airlines and hope that they can get you a flight elsewhere free of charge. As the saying goes, don't ask, don't get.
LEAVE YOUR COMMENT