Personal shopping in Bangkok's temple of fakes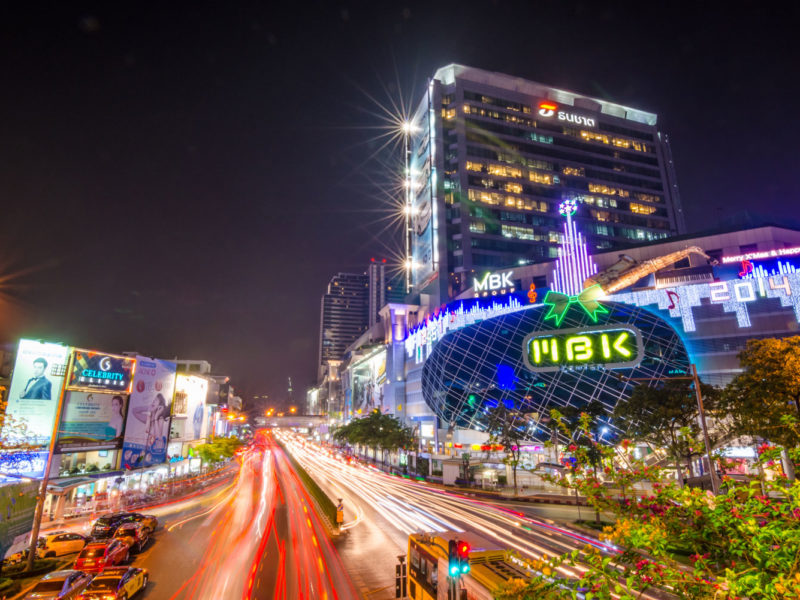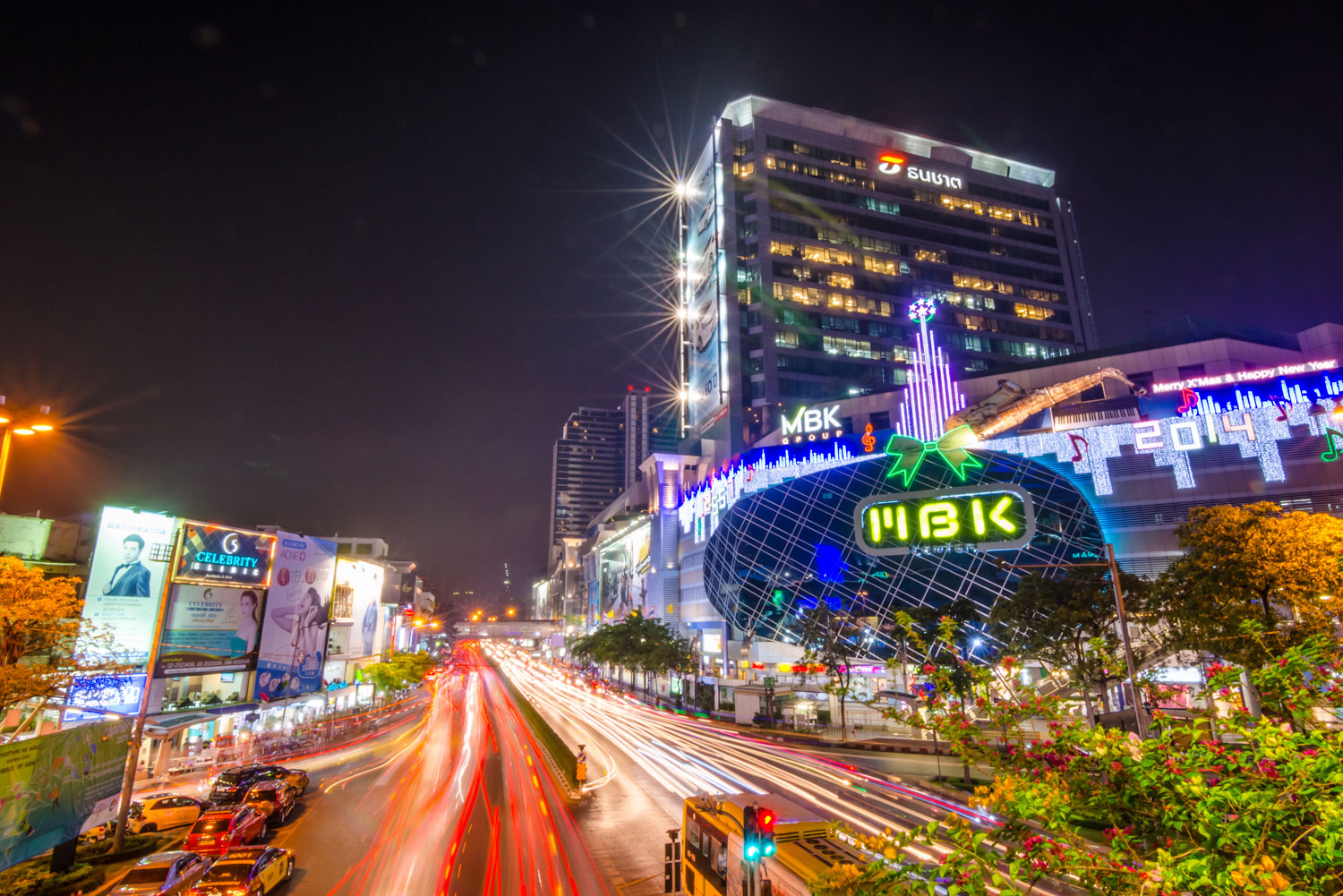 Bangkok's biggest shopping mall, the bright and shiny MBK, is not what it first appears to be, writes Steve Madgwick
If you judge it by the self-aggrandising, sparkling exterior, Bangkok's MBK could be a mega-mall from any inner-city neighbourhood in the Western world.
And on the bottom few of its eight floors, particularly in the official department stores, that is pretty much what it is. But head out of the mall's Western-priced centrepiece, the 'Tokyu' department store, up to the neon-lit corridors on the upper floors, and things aren't so clear cut.
The products on the shelves look similar, the shops sort of do, in a slightly more temporary and scruffy way, but what you have actually stumbled into is a nether world purveying high-end 'genuine' counterfeits.
They certainly don't sell any old counterfeits here, like you can find at other markets in Bangkok. The fakes, knock-offs and hybrids are renowned Thailand wide; this is the place to be seen to be picking up your Jimmy Choo-alikes and your iPeds (sic).
This neon-lit knock-off den is such a part of the establishment that even personal shoppers from the high-end hotels will happily take you here. And they know their way around intimately, despite its gargantuan scale, such is the thirst for high-quality knock-offs from both Thais and tourists alike.
Tui, one of Banyan Tree Hotel Bangkok's gun personal shoppers, is tasked with showing me around the colossus. He knows exactly where to go; what's real, what's not, a trained eye indeed.
Everyone at the centre is so complicit in the charade that it almost ceases to be a charade; the shopkeepers, the locals, the tourists, the authorities. Shopkeepers here consider themselves equally legitimate as the glitzy and polished Tokyu, less the Western premium.
MBK is its own ecosystem: around 2,000 shops with tens of thousands of locals and tourists pulsating through it every day. Consequently the stalls holders have heard it all before: you may get a good deal, and they may bluff you into the fact that you got a very good deal, but you have not, and probably will never, outsmart them on price.
Tui practices the calm, collected Thai method of bargaining, subtly motioning from afar when he considers you are being thrashed in the bargaining process. The bargaining margins are noticeably smaller here than the 'downmarket' markets.
Tui is helping a female travel companion in her quest for a Mulberry-alike handbag. She has done her research, but her first price is low, a little too low. The stallholder doesn't appreciate the hard-bargaining tactics, showing disinterest with aplomb.
Eventually, after a stand-off, and then a walking game of to and fro, the sale is agreed: one large powder blue Mulberry-alike for the equivalent of about $25, down from the first bid of $40.
Good price? Tui seems to think it is an okay deal. But it's hard to say; no two transactions are the same in MBK.
Apparently people pay around $800 for the equivalent real deal Mulberry in a real deal shop. This one seems to be leather, or a leather-like material; at least it looks and smells like it anyway. But how long will the zip work? And how much did the last sucker pay?
In general prices at MBK are not as low as either I or my companions expected, especially when compared to many markets in places such as China. A personal shopper might not get you the absolute lowest price, but at least you are not going to pay top baht either.
One vendor tells me he can't understand why counterfeiting is illegal in 'my' country, even though it technically is in his as well. Perhaps that's why his prices are stubbornly (comparatively) high.
Another explains that the bulk of Thais will never be able to afford to buy a brand in department stores such as Tokyu; in fact, many would struggle to pay the $25 equivalent for some of the more quality rip-offs on the upper floors, like the powder blue Mulberry.
Tui's masterful lesson in the understated and almost Buddhist-style of bargaining makes a day at MBK seem normal, just like shopping in Australia.
By the end of the day, the rows and rows of counterfeit Ray-Bans, Breiltlings and Birkenstocks don't even seem fake anymore; just low-cost local versions.
I notice that some of the upper floor shops even have electronic theft sensors by their exits. The irony only catches up with me later, after leaving the throng of MBK behind.
Shoplifting, after all, is a serious crime. Copying on the other hand…
What's hot at MBK: Which fakes fly from the shelves?
Women's Handbags: 1. Hermes Birkin 2. Chanel 2.55 3. Chloe Paddington
Men's Fashion T-shirt: 1. Paul Smith 2. Polo Ralph Lauren 3. Abercrombie & Fitch
Women's Perfume: 1. DKNY Green Delicious 2. Calvin Klein Eternity 3. Issey Miyake L'Eau D'Issey
Sunglasses: 1. Ray-Bans 2. Gucci 3. Police
Gadgets: 1. Samsung Galaxy 2. iPad 3. iPhone 5
Women's Jeans: 1. Armani 2. D&G 3. Diesel
DVDs: 1. Hangover III 2. After Earth 3. The Great Gatsby
*Steve was a guest of Banyan Tree Hotel, Bangkok.