Christine Manfield on eating in India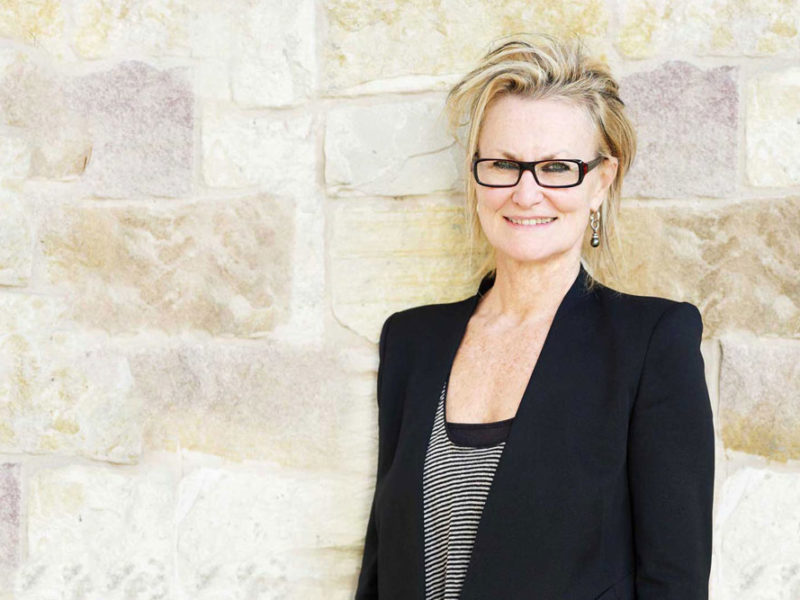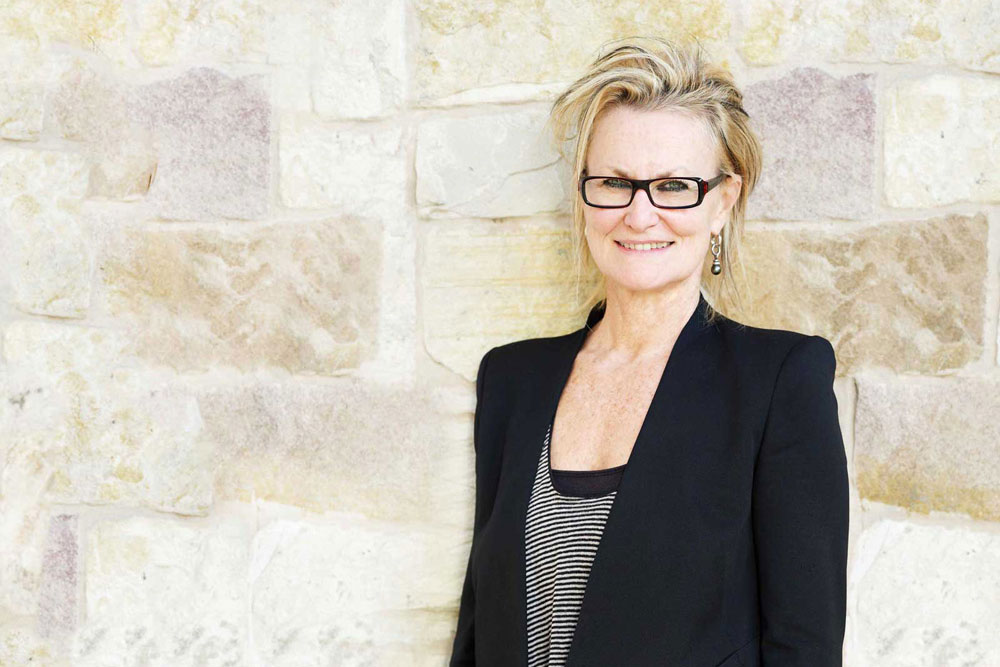 One of Australia's most celebrated chefs, Christine Manfield has been eating her way around India for more than two decades. She shares her favourite Indian eats with International Traveller.
India, how do you describe it?
A India to me is the never-ending story. It doesn't matter how much you explore and how much you think you know, it's unlimited what it throws at you every single time.
India in a moment is just colour – it's just the vibrancy and the psychedelic colours that just jump out at you – it's different to anywhere else.
It polarises people but I think it really depends on your attitude, your curiosity, your expectations and your sense of adventure. You can't sum it up in one word.
It's got that sort of timelessness to it. Money is irrelevant. I think India does teach you a lot of humility and I think that's probably what confronts some people, it can be hard to do that.
It's interesting, because it is a country in transformation?
A Yes, it is. And that's the thing, you can't just go there as a middle-class white person and go: "Oh, that poor person is living on the street". They've got incredible dignity and if you go on the streets at dawn and see people who live there, they're clean, immaculate, they bathe, and it's the whole ritual – that real self respect.
What do you think are the great dining experiences of India?
A Often it's on the street. When I take people travelling I try and thread that into some of their food experiences, it just depends on their bravery, and of the group, too.
What are some of your favourite street food experiences?
A Well, you can't go to Mumbai without hitting the streets and having the Bhel Puri – particularly at sunset.
And there are all different sorts of kebabs thanks to the Muslim culture and the legacy that was brought into the country with the Moguls.
There are great kebabs in Delhi and Mumbai. In particular Bade Miya is in Mumbai. It's in a little laneway down in Colaba just near the Taj Hotel. It comes alive at night, and it's just mayhem. During the day it's a little alleyway, nothing happening sort of thing, and then at night the street carts are set up and they cook the best kebabs and the most amazing rumali handkerchief bread. That's all you get, bread, meat and the chutney to go on it. I make it a wandering sort of feast where you go to other places in the area.
There's another one in Delhi that I love, Aap Ki Khatir. It's almost under the flyover in Medine, which is the Muslim area. In the daytime it looks like Goodyear or Bob Jane, it's where you go and buy all your car tyres. At night they just push those tyres back against the wall, and out come the mobile barbecues, the boys put their Muslim caps on and they just cook extraordinary meat.
In Hyderabad, you have to have butter dosa which is only on the street and it's only from one vendor who moves around. I was with Monisha, my guide in Hyderabad, and even she has to ask the locals, you know, "where's Govind's? It used to be on this street". "No, no, no, just go here, there". Everyone is so helpful and most of the time they walk you there so there's never a problem. And then they're like wide eyed because these whities or westerners are coming.
In the south, in Ko Chi you have to have breakfast on the street. There's a little breakfast cart down near the Chinese fishing nets in Fort Ko Chi in the old part, and they just do all the Iddiyappams like the rice breads, a little pot of curry and tea. And it's all men, it's interesting, it's always all men that are hanging around there. Women do everything behind the scenes, but the public cooking is generally done by men.
Where do you stay when you travel in India?
A I choose where to stay according to how good the women cook. In Varanasi, the Ganges View. Annapurna is the matriarch of the house. She's 92, and she's this little thing the size of a Sao biscuit, skinny as and she sits on the bench cross legged. She's got the 'young boy', who's about 60 and has obviously worked with her for years who does all the chopping. I've sat in the kitchen with her and as she's babbled away, and I understand from what she's doing and a bit of interpretation here and there. It's hysterical watching what she's cooking. But she is just so bright!
Some of the palaces in Rajasthan, for example, are pretty awesome. Falaknuma Palace in Hyderabad is so freaking over the top it's not funny. When you arrive you are taken right up the hill on a horse-drawn carriage with musicians playing. It's been beautifully restored at an absolute fortune. If you want to feel like a princess then that's a good place to start. India delivers at the top end like there's no tomorrow. People don't expect that, it's just jaw dropping. That's part of the thrill of creating an itinerary.
I just say it's a Fuckarwe moment, you know, where the fuck are we? Because it's so unexpected. For me it's a very easy country to be able to show off to people. And whether it's the simplicity of a beautiful farm house, say, like in the backwaters of Kerala, or up in the tea plantations out of Darjeeling, or in Sikkim or whatever, you know, right up in Himalayas up in the Ladakh.
[In Ladakh]. You're driving at about 5600 metres high, we're higher than Everest Base Camp, and you're just clinging to the side of this mountain and there's snow, it's like driving through a glacier. They've got apricot orchards for days which you wouldn't expect, and so they do a million and one things with apricots. You go into shops in Leh and there's everything imaginable done with an apricot.
Leti is another place. That's actually owned by a company called Shakti. All their properties are in the Himalayas, so what they do in Sikkim and Ladakh is lease out village houses, and they're beautiful and in the most spectacular locations. They built four spectacular pavilions in this stone aesthetic that is all glass – you just lie there and just look out in the morning up at Nanda Devi. Everything had to be carried up and it's a four-and-a-half hour walk from the end of the road.
Another place that I love is the temple complex at Kharujaho. It's a 40-minute flight south of Varanasi. I've never seen temples like it. It just blows everything I've seen out of the water. This entire city of perfectly-intact Hindu temples from the third to the 15th Century. We [the tour] will be spending two days there because it's just so rich and so beautiful.
There are hidden treasures, and a lot of areas that still haven't been explored. Orissa, which is a part of the world that no-one goes to, it's not even on the radar in India, and I met a woman in Jabalpur and she's developing heritage experiences and hotels in Orissa.
What are some of your tips to travelling in India?
A I say to people: "How much time have you got"? And then usually tell them concentrate on one area. It's like trying to do Europe in a week, it's the same sort of thing. Just have a base and explore, get yourself a driver that speaks English, they can act as your guide, I would call that an essential thing to do travelling in India. I never did it as a backpacker, thank God.
What is a tour with Christine Manfield really like?
A Often I have to go in ahead and just make sure that the cooks, or the chefs are not dumming it down because they think it's for Westerners. Sometimes you have to be quite tough in those negotiations as well, because they think you want the touristy stuff and won't handle the local food. We see the diversity and the variety of food experiences, and keep them real. So we don't do tourist food.
**Christine's sub-continental journeys have been captured in her celebrated cook and travel book Tasting India, available from quality bookstores and Christine's acclaimed Sydney restaurant Universal. You can also join Christine on a Tasting India culinary journey of Kerala, Goa and Hyderabad. epicurioustravel.com.au
LEAVE YOUR COMMENT