The Awe Of The Amazon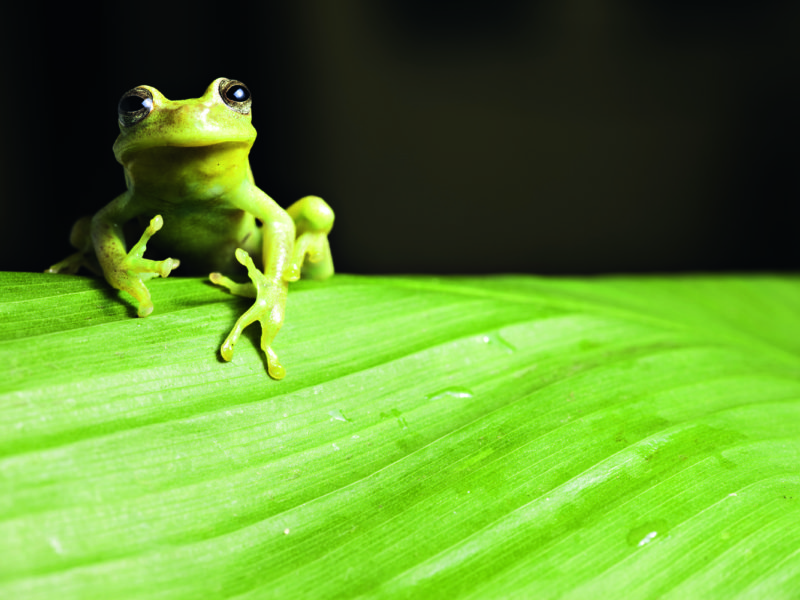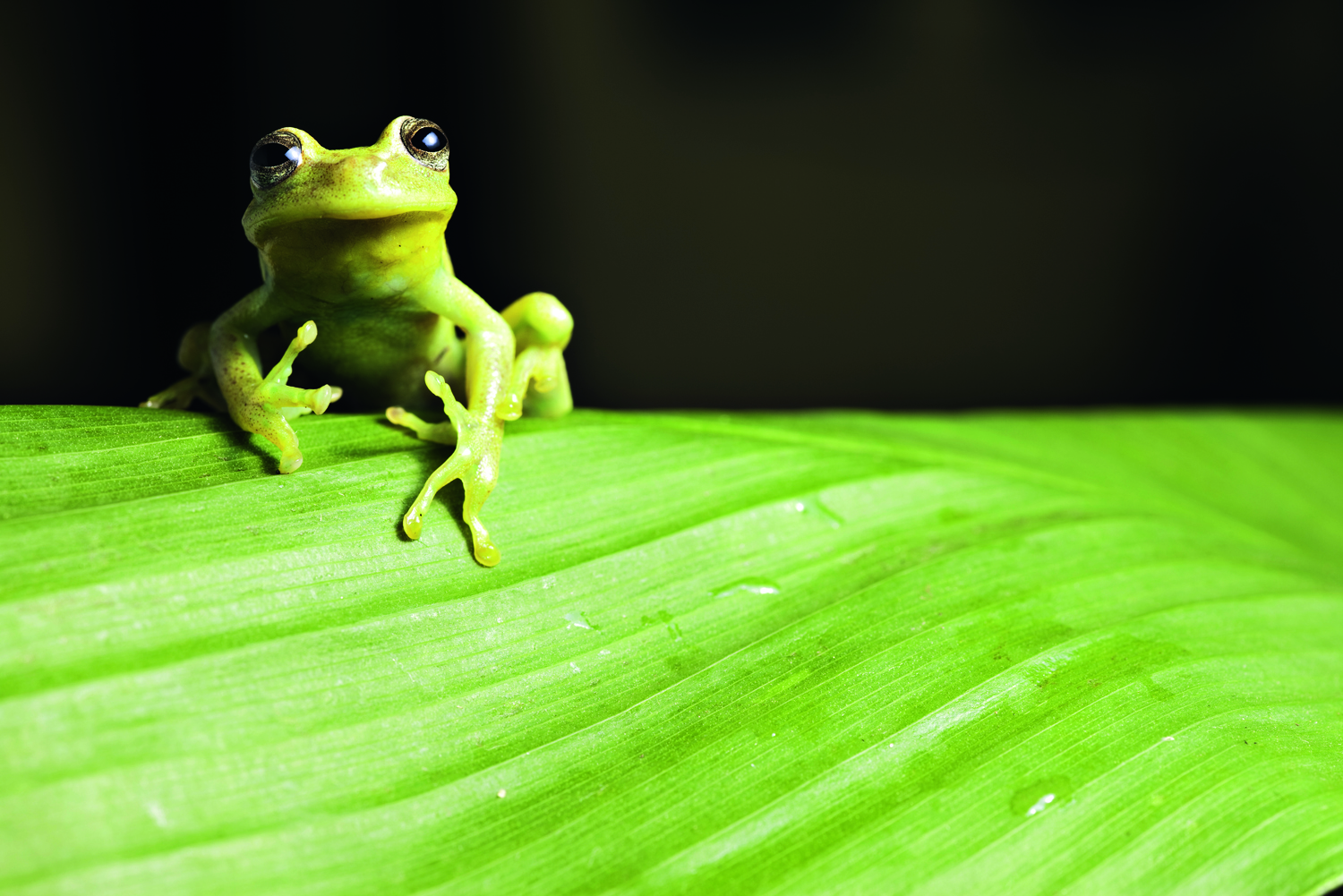 Tatyana Leonov finds herself deep in the Amazon jungle to find out why this remote location is such a bucket-list experience.
I'm no tree hugging hippie. I mean I don't mind trees – they provide shade, sometimes look pretty, if it weren't for trees there would be no paper. Or magazines…
But deep in the dense Amazon jungle I'm in awe – in awe of trees. Peculiar, I know. But back to the start.
The previous day in Puerto Maldonado, a city in south eastern Peru just 55 kilometres west of the Bolivian border, we set off for the jungle.
Puerto Maldonado itself was an advenutre.The city is an attack on the senses, and reminds me of chaotic India or Thailand, perhaps even laid-back Vietnam.
The stifling heat dictates the pace of life – which is slow. Very, very slow.
Locals mull over chilled drinks, sipping at a snail's pace, or sit on their dusty doorsteps and watch life go by. Mopeds, motorbikes and golf buggy hybrids make up the town's transportation system – with the occasional open-air bus moving groups of tourists to the river where they then board boats and head out to the jungle.
Our Tucan Travel guide is Richard, and he's been out this way many times before. Born in Peru, he studied in America where he fell in love with the lifestyle, but after returning to his home country, realised that he had become way too materialistic.
Today this is what he does – takes groups of tourists to the places he loves. The jungle part of this itinerary is one of his favourites. "I love the rawness, the beauty, and the lack of 'stuff'," he tells me as our motor boat leaves Puerto Maldonado.
We are finally jungle bound, cruising down the Madre de Dios River through the Tambopata National Reserve.
Officially created in 1990, the zone comprises 3.5 million acres of the Madre de Dios and Puno regions. We pass dense trees, sandbanks and the sporadic fishing boat.
Occasionally we hear birds chirming, monkeys screeching, and the odd howl. Other boats start to disappear and the group chatter turns to silence.
Everyone is lost in their own moment amongst the power, majesty and energy that is the Amazon jungle.
We're heading to EcoAmazonia Lodge. A place with no phone reception, no eftpos, no net, no 'stuff'. And we're here for a couple of nights, so I'm pretty pleased we've got a good group.
There's Derrick and Sue, a well-travelled couple from the UK, Sam, another Briton, who's been dreaming of this trip for a while, Belgian-born Annaleise, and Swiss boys Toby and Phillip who are holidaying before they resume their army training… we're all friends by the time we arrive at the lodge – which is lucky seeing as we're sharing rooms, meals, and within a day, life stories.
Day two is when the tree magic happens. Day two is trek day. It's not a tough hike (OK, OK it's a jungle stroll) but the humidity makes it a little harder. The lodge guide, Joaquin, smashes his way though the jungle for us, while telling us all about the flora… and he knows an awful lot about vegetation.
The rainforest foliage can be divided into three levels. The canopy (the top of the tallest trees) is a garden in its own right, with all manner of things like cacti growing in the canopy itself.
By reaching the top of all the growth, the trees absorb most of the light, which causes them to grow faster, and therefore produce more canopy and block out more light for the ground-dwelling plants far below.
Under the canopy is the understory where most of the moisture that penetrates the canopy is trapped. Here the vegetation is dense and there is little airflow.
But we're walking along the jungle floor, and this is where Joaquin starts his information overload by pointing out almost every shrub, moss and fungi. Not just pointing them out, but revealing all the facts with fabulous anecdotes – it's entirely enthralling. Like I said, I was in awe of the flora.
Though it's dry season, the jungle is still wet. God only knows what it must be like during the wet season. We hear a toucan before we see it (you can hear the frog-like sound almost a kilometre away), and I almost step on a miniscule tree frog. It's a sensory overload: noisy birds whizz past, water drips from above, leaves rustle in the wind.
I almost miss Joaquin's next words, "and under this tree you can have erotic dreams". I'm confused looking at the Chiwawaku tree – it doesn't look like the kind of place where I'd want to sleep, dream, or even lie down.
Joaquin says that this tree is considered sacred by natives (maybe they like their dreams erotic?) and that it's magnetic and attracts lightning. That's a hell of a lot of tree qualities to have and I'm beginning to understand that trees, vines, even shrubs – they're all pretty special in their own green way.
In this part of the Amazon rainforest, a single acre of jungle will have about 300 different species of trees, and another 300 to 400 species of other plant species, so Joaquin has got a ton of stuff to talk about while we glance around hoping to see a jaguar, a panther, or maybe just a monkey.
Having a local guide is an amazing experience, and his knowledge seems infinite, bottomless, sometimes useless-sometimes fascinating. Later when I start researching these trees, most of them don't even come up in a google search.
Perhaps too late, I realise that you can't understand or learn the amazing Amazon jungle from the web or books. Only a local specialised guide has the knowledge and you have to be there with them.
White sap drips from one tree, and I can't remember if it's the good sap that gets maggots out from under your skin, or the poisonous one – which might kill you.
But its the maggots themselves that capture my attention. According to Joaquin, locals do not hang their clothes out at night becuase the the sututu, a pretty litttle buttterfly, nibbles on your clothing, and lays eggs.
Then when you put your clothes back on the larva enters your skin – so you're left with maggots under the skin. Apparently the sap (or milk as Joaquin calls it) can get the maggots out in 15 minutes. Flat.
Though he loses me in his explanation of how, and maggots entering my skin seems a little far-fetched, I remove my bikini from the outdoor clothes line that evening. If I ever have maggots under my skin I know where to go…
"But wait there's more," Joaquin says as we all start to slowly wander away. "Natives also make clothes from the bark of this tree." Joaquin's failed attempts to demonstrate the miracle of clothes from bark leave me unconvinced.
Maybe he's got something to prove because the next day the itinerary changes and we visit an indigenous family living in the jungle. And much to my surprise they are all wearing bark. I will never doubt an Amazonian guide again.
The giant woody Ayahuasca vine is what keeps us talking for almost an hour. Ayahuasca refers to a 'magical' drink made from the vine's foilage being combined with other plants and then pounded into a powder to be made into a drink.
To some Ayahuasca is a medicine, a journey through time, a potential epiphany. Some say it's a drug. Those who have consumed it report colossal spiritual revelations, talking to the dead, visions of who they could be.
Joaquin tells us he has tried it once, and that for him, it truly was a spiritual awakening.
We stride through the thick foliage discovering tree after tree. A Pona palm stands out because its roots grow externally. But Joaquin loves that it's also referred to as the penis tree because of this quirk, pointing the 'penis' out for those who miss it.
A Cashapona is also referred to as a walking palm, "because it moves into the sunlight" Joaquin explains. One of the forest giants, the Lupuma tree towers over us, protecting us from the harsh midday sun, and Joaquin explains that plywood is made from this giant.
And then the squirrel monkeys come. Jumping and swinging through the thick canopy. I count at least 20 as they glide past effortlessly, almost as if dancing amongst the tree tops.
A black Capuchin joins them, and everyone stops and stares. Most of us have seen a monkey or two in our travels – so it's not that it's something new.
But standing amongst the sheer immensity of the trees, in a space where everything is in flux – in some stage living, breathing, growing, dying.
It's surreal.
The Details
How to get there
We flew Qantas to Santiago, then LAN Airlines to Lima, where we joined the Tucan Travel tour who organised our flight to Puerto Maldonado with StarPeru.
All flights to Puerto Maldonado from Lima stop over in Cuzco.
When to go
The dry season runs from June to September, wet season is from December to May.
Both have their pros and cons (with very little variation in temperature). During the dry season the water recedes, exposing sand banks and trails.
There are also fewer mosquitos and it's a more comfortable time to travel. The wet season provides better boat access to wetlands and temporarily flooded forests, which makes it easier to cover greater distances on boat tours and to see more wildlife.
It's also a little cooler – but mozzies are everywhere so come prepared.
You can't leave without
Mosquito repellent and sunscreen. You can't buy either in the jungle and you will definitely need both.
Best thing about the jungle
The sounds. Birds at five in the morning, monkeys shrieking, unidentified howls. It's all part of the fun.
Worst thing about the jungle
Mosquito bites.
You should know
Every Australian needs to have a yellow fever vaccination if going to the Amazon jungle. It takes 10 days to take full effect so ensure you leave enough time before you travel. And pack the certificate as you may not be allowed back into Australia without it.
If you want to go to the jungle, book a tour. We travelled with Tucan Travel. tucantravel.com.
LEAVE YOUR COMMENT