Your ultimate guide to Sri Lanka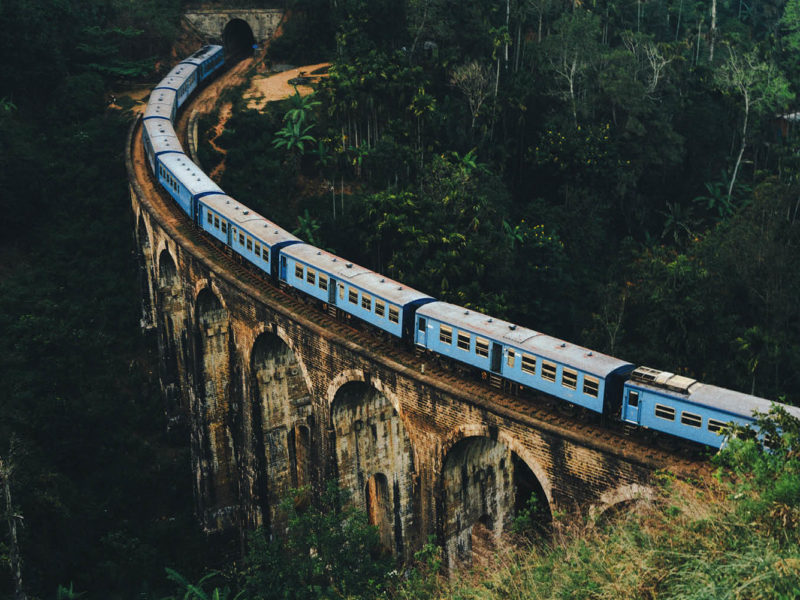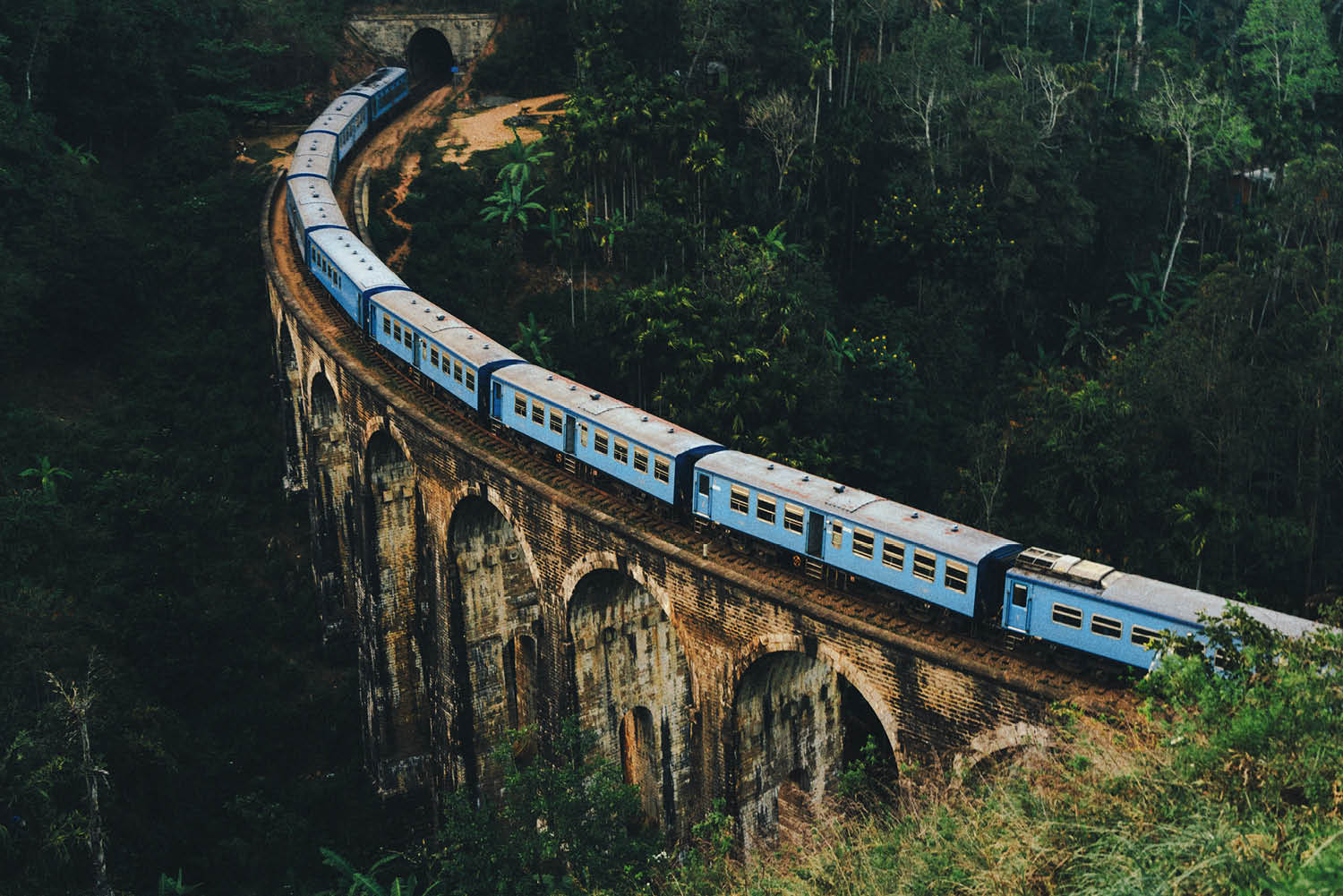 No longer does Sri Lanka need to be introduced by referencing its proximity to India, as a little teardrop of an island in the Indian Ocean. This destination is high on most people's list – even those who've just returned – but there is more to this complex, beguiling country than those paradisaical beaches, writes Rachel Bartholomeusz.
Getting around
Sri Lankans tend to go on a classic 'tour' around the country in a hired car, minivan or bus, which can be arranged quite easily. But trains are the most scenic way to travel the island, especially in second class, with the windows open, a ceiling fan swirling above, and wade vendors selling their spicy savoury doughnuts.
Must eats
The way to dine well in Sri Lanka is to walk into any local eatery and simply ask for rice and curry. A feast of many different curries, sambols and salads appears without you having to make any decisions (beyond perhaps whether you want a fish or chicken curry). Try hoppers, bowl-shaped crêpes, and string hoppers, lacy noodles of rice flour. Track down flaky godamba rotis, the moreish pol (coconut) roti, the Dutch Burgher banana-leaf specialty of lamprais, and the biriyani made by Sri Lanka's Muslim community.
Snacks are 'short eats' – patties (these look like an empanada), mutton rolls (these look like Chiko rolls), seeni sambol buns (a glazed bread roll filled with spicy caramelised onion) and fish roti (triangular and stuffed) are consistently good. Dessert comes in the form of watalappan, a Sri Lankan take on crème caramel, and love cake, perfumed with spices and rose water. And if a home-cooked meal or a crab curry is on offer, you'd be a fool to decline.
Jaffna and the north
Travellers should be prioritising time in the remote and beautiful north right now as tourism returns in the aftermath of war. It feels nothing like the rest of the country, and Tamil food and hospitality is worth the journey alone.
STAY: There is still not a great deal of choice for accommodation in the region, but that is changing as a result of an express six-hour train that connects the northern peninsular to the rest of the island. The newly opened Jetwing Jaffna is the only five-star hotel in Jaffna, or if you prefer something more homely, there are a number of guesthouses that offer very basic rooms but exceptional meals.
EAT: Join locals at the brightly coloured ice-cream shops in town for impossibly sweet sundaes. Some of the best food in Jaffna comes from Malayan Café, an always busy vegetarian restaurant – don't leave without eating their excellent ulundu wade (a savoury doughnut), washed down with a tea.
DO: Walk the hallways of Jaffna's rebuilt public library, and a proud local will often take it upon themselves to give you a tour and a history lesson – the original was burned down in what became a turning event in the Sri Lankan civil war. The town and the temple are swamped with thousands of visitors during the month-long Nallur Festival in July/August, and the carnival atmosphere makes it an exciting time to visit. Jaffna's islands are also great for day trips, and the sacred waters of the Keerimalai Springs are a truly special place, where you can take a dip in segregated men's and women's baths.
SHOP: Support women affected by war in Jaffna and Mullaitivu by purchasing a bag from Sari Connection, made from recycled sari fabric.
Trincomalee and the East
Tourism to the east coast is booming once more, nearly a decade after the end of the civil war that tore this region apart. Its beauty rivals the more popular southern coast, especially if you're visiting in Australian winter when the south is in monsoon.
STAY: Trinco's best beaches are far from the centre, and it's worth splurging on a good beach resort because you will end up spending a lot of time there – try Jungle Beach by Uga Escapes or Nilaveli Beach Hotel. In Trinco town, Trinco Rest House is a reliable option.
EAT: The best crab curry you may ever eat is served at the luxurious Nilaveli Beach Hotel: the region's giant lagoon crabs are cooked in a clay pot with a coconut-milk rich curry, and flavoured with leaves from the moringa plant. For similarly excellent local fare with a heavy seafood focus, try the string of eateries opposite the bus stop in Trincomalee.
DO: Visit Fort Frederick, built by the Portuguese in 1623, and walk up to the beautiful, clifftop Koneswaram Temple to see locals arrive for sunset puja. Swim at Nilaveli Beach, where you can take a snorkelling trip out at Pigeon Island. From Trinco, you can slowly wind your way down the east coast by bus – to the lagoon town of Batticaloa, with its rich Portuguese heritage, past the serene waters of Passikudah, and on to the famous surf breaks of Arugam Bay.
Colombo
Don't bypass Sri Lanka's capital – come for the connecting flight, stay for the food and burgeoning cultural scene.
STAY: At the grand dame of Sri Lankan hotels, the Galle Face has long mesmerised travellers with her prime location and charm.
EAT: Have the Sri Lankan breakfast buffet at the colonial Mount Lavinia Hotel, a short train ride out of the city along the water. The kitchen is run by Dr Publis De Silva, Sri Lanka's answer to our Margaret Fulton, and his cooking lives up to the reputation that precedes it. Lunch is the best time to eat at the hole-in-the-wall rice and curry shops known as bath kades – literally, rice shop. Walk past the glass display cabinet of fried savoury snacks, take a seat, and ask for rice and curry.
They are all generally excellent, but favourites include Lantheruma and Praneetha. Refuel with cold drinks and short eats (snacks) at the new and consciously cool Café Kumbuk, or the old and unintentionally cool Pagoda Tea Rooms. For dinner, sample excellent Tamil fare at Palmyrah in the Renuka hotel or try classic rice and curry at Upali's.
DO: Colombo's sunsets are magnificent. Join families on Galle Face Green as they gather to watch the sun sink into the Indian Ocean. Head next door to the Galle Face Hotel for a gin and tonic, or enjoy spectacular views of the city from the rooftop bar of the Ozo.
SHOP: Visit Barefoot and Paradise Road to take a piece of tropical Sri Lankan style back home with you. Both shops also have chic and tranquil cafes that provide cool relief from the hottest part of the day. On Saturdays, visit Good Market for hipster handicrafts and the best pollos (jackfruit) cutlets in town at Jeewa's food stall.
Sigiriya and the cultural triangle
This city on a rock is the pick of Sri Lanka's cultural triangle.
STAY: Heritance Kandalama, the hotel built by Sri Lanka's beloved architect Geoffrey Bawa into the side of a rock, seems to emerge out of the jungle. The vines growing over and through this building with polished concrete floors confuse even the wildlife – large signs need to be put up to stop birds from flying directly into the glass.
EAT: The Sri Lankan food at Heritance Kandalama is also legendary – eat egg hoppers for breakfast, and for dinner order 'rice and curry' from the hotel's Kaludiya Restaurant for a feast of so many dishes it requires a trolley to be annexed at your table.
DO: For travellers without an intimate knowledge of the country's ancient history, the significance of its UNESCO-listed sites is often lost as they can be poorly signposted, and guides are of variable quality. The awe of Sigiriya, an ancient city built on top of a giant rock, is self-evident.
Galle and the South Coast
This restored colonial fort offers tropical luxury, and a gateway to those palm-fringed beaches.
STAY: The Fort has no shortage of luxurious, colonial-era properties. Two of the most exquisite are the Amangalla and the Galle Fort Hotel, though booking out an entire villa such as Fort 52 is great if you're travelling in a group.
EAT: Authentic local food can be hard to find within the fort for travellers. The new Galle Things Roti, from Galle Fort Hotel, offers Sri Lankan street eats in an upmarket setting and Mama's serves homestyle food in a rooftop cafe. If you need a break from curry three times a day, Poonie's Kitchen serves beautiful salady things in a lush courtyard.
DO: Join locals sitting on top of the fort walls with a free view to the cricket at Galle Stadium during the season, or simply walk along the ramparts, and have a sundowner at the Amangalla. The fort buzzes in January during the Galle Literary Festival, when many of its heritage spaces are used to host talks with authors and poets. A weekend in Galle is the ideal springboard for heading to the many idyllic beaches of the south: pick a quieter one (Talalla and Tangalle are good choices), and go off the grid for a week living on nothing but fish curry and surf.
SHOP: Buy vintage prints as postcards and posters from Stick No Bills and ayurvedic beauty products from Spa Ceylon.
Up Country
Sri Lanka's hill towns can be touristy, but for good reason.
STAY: With little to do but explore tea plantations or hike mountains, this is another region where good accommodation (with a good cook) is crucial. The new Santani Wellness in Kandy ticks all the boxes, winning both design awards and loyal patrons who come back for their traditional food.
EAT: Guesthouses in the hills are renowned for their wonderful home cooking, and many, like Ella Spice Garden, offer cooking classes. It's also worth a visit to Kandy to eat at Hela Bojun, a government initiative that has the noble joint aims of empowering local women through employment, and preserving traditional Sri Lankan dishes ­– the result is truly excellent food.
DO: A train ride through 'up country' is as beautiful as Instagram would have you believe.
LEAVE YOUR COMMENT