Antarctica: Great Southern Land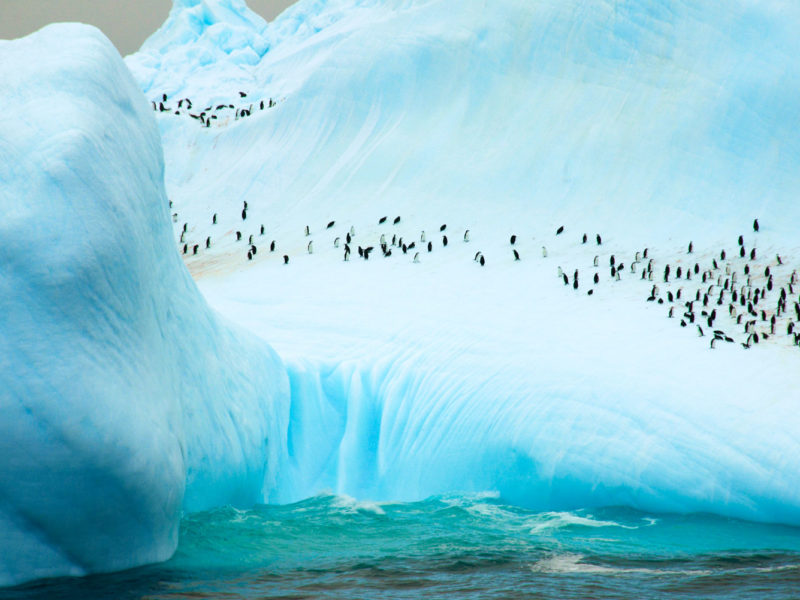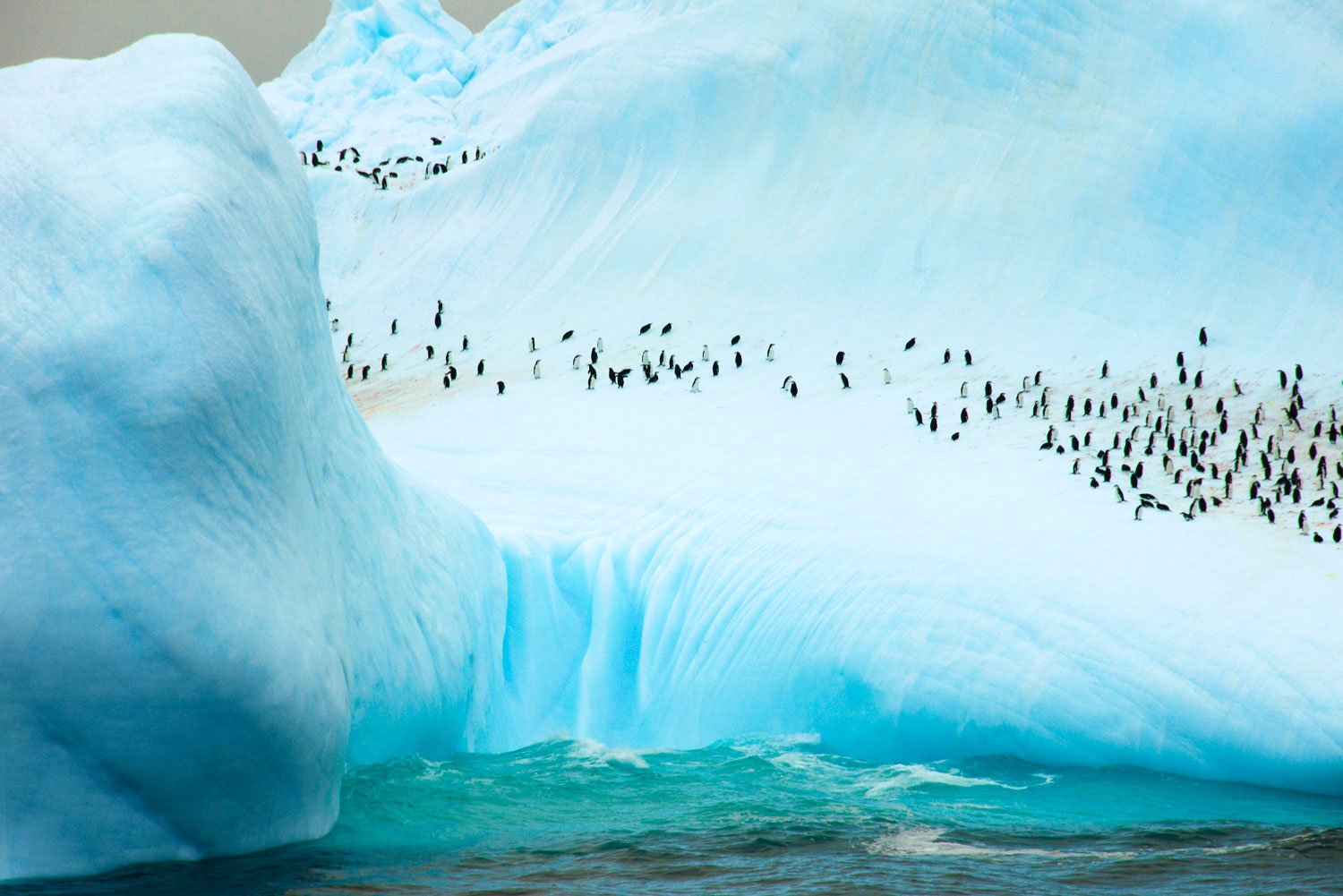 Melanie Ball ventures to the end of the Earth to explore the remote icy land of Antarctica, which very few have the privilege of seeing.
The possibility of a vast southern polar continent, one that balanced out that in the north, stirred hearts and minds for centuries before Scott, Amundsen, Mawson, Shackleton and others peopled the heroic age of Antarctic exploration.
A hundred years on, the majesty of land, ice and wildlife, and the exhilarating sense of end-of-the-world insignificance and vulnerability, entice visitors back time and again.
For others, though, Antarctica is a once-only opportunity.
Mine comes when my husband inherits money; and his childhood summers in England sailing with Sir Ernest Shackleton's great grandchildren inspire our choice of an 18-night voyage to the Antarctic Peninsula via the Falklands and South Georgia Island, where Shackleton is buried.
Our adventure begins (and subsequently ends) in the mountain-backed former penal colony of Ushuaia on Argentina's southern tip, port-of-call for cruise liners and the embarkation point for more utilitarian vessels venturing south. Vessels like the Finnish-built, Russian-flagged Akademik Ioffe, which carries 96 passengers and 60-odd crew down the Beagle Channel in icy rain on a January afternoon.
Built during the Cold War, Akademik Ioffe is one of two research ships designed to work together thousands of kilometres apart to locate 'whales', although the predominantly Canadian expedition team (the ship and cabin crews are Russian and kitchen staff Filipino) freely call them spy ships designed to hunt US submarines.
Our 36-hour opening ocean passage is kind to this landlubber, however I credit my sturdy sea legs to the scopolamine patch behind my ear (three days of seasickness protection costs a bargain $10, with the ship's doctor doing the dealing).
When not rocking to sleep in our Shackleton Suite (double bedroom with lounge and compact en-suite), we descend into the ship's depths for the first of many presentations (photography, history, cetaceans), eat often – oh, the coconut macarons! – and spend hours on deck and on the bridge watching petrels, shearwaters and albatrosses wheel above a voluptuous sea as dolphins surf the bow.
First landfall is West Point, one of over 700 Falkland islands, to visit a cliff-top colony of exquisite black-browed albatross and cartoon- like rockhopper penguins. That afternoon, neighbouring Carcass Island's bakers trump West Point's morning tea with delicious and very British Jammie Dodgers.
Port Stanley, a major theatre of the 1982 Falklands War when Argentina invaded the British-owned island group it calls Las Malvinas (and still claims is part of Argentine territory), greets us with storm clouds and farewells us with wind so strong we can barely stand upright.
In between, we attend family race day at a daisy-strewn track and chat in the Globe Tavern with fifth-generation navy man and South Georgia whaler Don Bonner, an octogenarian who chauffeured eight Falklands' governors. Argentina's war-time president Galtieri got his strategy wrong, Bonner tells us.
"We had no women over here; if he'd sent women, they would have had us."
En route to South Georgia, we feel the full benefit of the ship's computerised ballast system, which pumps water to counter-roll.
We rock up walls of grey-green water crowning at 14 metres and nose into troughs with spray ballooning over the bow, yet I never feel sick or in danger.
Conditions prevent us landing at the ruined Stromness whaling station so we stand on deck peering into sleet at where Shackleton's epic open-boat journey and island traverse ended, and the mission to rescue the men left on Elephant Island began.
His 1914 trans-Antarctic expedition became a 25-month struggle for survival and one of the greatest adventure stories of our time. Keeping my camera dry is a piddling problem compared with what those men endured.
With the unrelenting wind having prevented us visiting the celebrated king penguin hang-out at Salisbury Plain, Plan B gives way to C, then D, which lands us at Jason Harbour to stroll with perambulating penguins past blubbery elephant seals piled on a shaly beach.
In the picket-fenced cemetery at Grytviken, another whaling station littered with rusty equipment, we toast Ernest Shackleton and Frank Wild, his friend and second-in-command, with plastic mugs of whisky and apple juice, then tour the station and museum with a trainee curator on work experience from England.
The wildlife here is justifiably famous, yet I am still strangely unprepared for Gold Harbour. The gravel beach between shallows and grassy flats rising to a black range, royal iced with glacial blue, is wall-to-wall with king penguins. There are seals too but the penguins are the stars.
With black lines separating morning-coat grey plumage, white chests, and orange fill on the neck and throat, adult king penguins look almost hand-painted. As tall as their parents, the downy brown chicks harry for food late in the season, like Eveready-powered Chewbacca toys from the Star Wars franchise.
Stretched out on the beach with my camera, I am soon surrounded by inquisitive birds, one tapping my lens with its perfectly proportioned beak.
In spite of my research, I am also unprepared for Antarctic ice, our focus beyond South Georgia.
Sunrise turns bluer-than-blue bergs pink and purple; glaciers loom like monster serves of blueberry-ripple ice-cream; ice sheets form floating sun beds for seals and penguins; and crushed 10,000-year-old clear ice tinkles in our G&Ts at happy hour.
An unusually cold Antarctic summer has resulted in ours being the first ship in 10 months to reach the Argentine Orcadas Base in a spectacular patch of the South Orkney Islands. The 17 resident scientists welcome our company – and the fresh food we bring.
The next morning we wake to a foggy flat sea and motor through pack ice, our bow nudging aside great sheets as chinstrap penguins porpoise off our stern. Ice arches, frozen mushrooms, and white toffee-brittle triangles rise and fall as if the sea is breathing.
I have just reached the part in Shackleton's South: The Endurance Expedition, where the pack ice crushes his ship, but the Akademik Ioffe escapes that fate.
By mid-afternoon we are clear of entrapment, hours behind schedule but thrilled by the close call.
Continuing to island-hop south, we tread shores littered with whale bones and a beached open boat wreck, its bottom gone, timbers greyed, nails rusting.
We peer through a blizzard at the Elephant Island isthmus where Frank Wild and 22 men survived four months beneath two lifeboats before Shackleton returned. And finally we reach the Antarctic Peninsula.
Ringed by cracked glaciers and blowing humpback whales, we cruise Cierva Cove, off the Peninsula, our inflatable rubber Zodiac nosing among columns and cathedrals of blue ice and the odd lounging leopard seal.
Minke whales follow, breaking the surface just metres from our open mouths and camera shutters.
After that, landing on Antarctica, 16 days out of Ushuaia with only the infamous Drake Passage to cross and Cape Horn to sight before our return, is almost anticlimactic. And then the sky clears and the sea flattens as if in welcome.
As I step ashore at Neko Harbour, green gumboots squelching muddy ice in the footsteps of the who's who of Antarctic exploration, I can almost hear the Hallelujah chorus.
We have made it where others failed and we are exhilarated and humbled.
Details
How to get there
Qantas operates code-share flights to Buenos Aires several times daily via Santiago, Chile, or Auckland, New Zealand.
Fares range from $2600 to $6300 return during the cruising season (November to March).
LAN operates connecting flights between Buenos Aires and Ushuaia from $541 return.
Cruise packages
• The writer booked through Peregrine Adventures, however Akademik Ioffe is now operated by OneOcean.
Cruise packages with both companies include all meals and shore excursions.
The described 18-night voyage costs $14,295 to $24,995 per person, depending on cabin on board Ocean Diamond or Sea Spirit with Peregrine Adventures and $12,790 to $20,787 on board Akademik Ioffe with One Ocean.
• The optional sea kayaking must be pre-booked.
• The bar operates on a tab system with payment at the end of the voyage.
When to go
The Antarctic expedition season is November to March; early season voyagers tend to experience more snow and see penguins coming ashore and laying eggs; later departures see hatchlings.
What to bring home
• Lino cut prints from Grytfikin whaling station
• Glazed rough pottery penguins from Ushuaia
• Countless photographs to remember this once-in-a-lifetime trip!
LEAVE YOUR COMMENT