Kansai guide, a most diverse and accessible region of Japan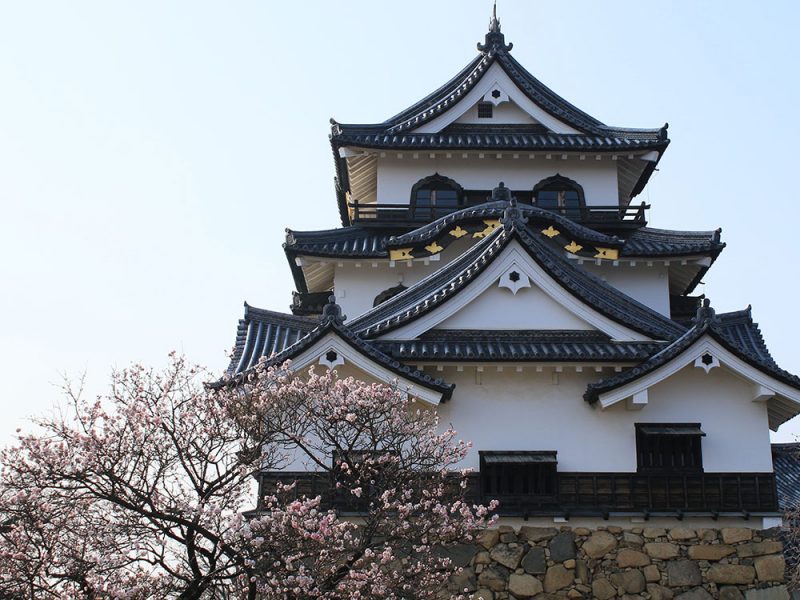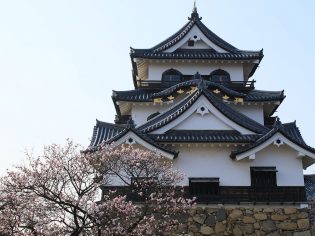 |

THIS ARTICLE WAS CREATED IN PARTNERSHIP WITH World Masters Game and Kansai Region

|
There are no questions about why Japan is a popular holiday destination for many antipodean travellers. It's a country full of intrigue, rich traditions, incredible foods, great contrasts, and so much culture that is near impossible to categorise.
The sheer abundance of things to see or do and the diversity Japan offers is like a double-edged sword. On the one hand, there's the promise of endless adventures and travel inspiration; on the other, it can be quite overwhelming for those determined to make the most of their visit and see as many sides of the nation that they can.

Kansai is a region that combines the best of Japan into one easy-to-explore package. While the World Masters Games (WMG) is held during spring, when the weather in Japan is at its best, Kansai is a region that's beautiful year-round. From the neon-drenched inner-city excitement of Osaka, to the international appeal of Kobe, and the traditional charms of Nara and the elegant legacy of Kyoto, Kansai has it all. In fact, the prefecture is like an excellent microcosm of Japan's diversity and the perfect spots for taking in Japan from all sides.
A brief overview of the region's highlights
Osaka and Hyogo: The bustling urban centres
Osaka and Hyogo prefectures are home to two of Japan's most exciting cities, Osaka and Kobe. Many know Osaka for as the vibrant, late-night loving party city, with many attractions like Universal Studios Japan, the downtown of Namba area, and Osaka Castle.
Kobe is a beautiful port city where international sophistication sits at the forefront of culture. Going further, Hyogo prefecture is also home to some excellent day and weekend destinations, like Himeji Castle, and Arima Onsen (hot spring town). What unites both cities is their culinary reputation, Osaka is known colloquially as 'Japan's kitchen', in the city, there are a places where takoyaki stalls line the street, and kushikatsu (fried skewer) is a must-try.
Kobe is famous for its Kobe beef, known as some of the best in the world. So when you come to either of these destinations, be sure to come hungry.
Kyoto and Nara: Where traditionalism reigns

Kyoto is arguably the cultural epicentre of Japan. It's a prefecture populated by temples, shrines, teahouses, and some of the best craftspeople in the world. The city's destinations you must not miss include Kiyomizudera (the Pure Water Temple), the iconic Fushimi Inari Shrine, Kinkaku-ji (Golden Temple). Looking further, the 'Arashiyama' 'bamboo forest' and the tea-growing town of Uji are great spots to soak up the traditional ambience of these areas. Nara, was once Japan's capital.
Today it's home to three UNESCO World Heritage Sites. Nara Park is the centrepiece of the region; here, you can get up close with the friendly local deer while admiring the incredible architectural wonder of Tōdai-ji Temple, which was built in the Nara period (8th century).
Wakayama: Pilgrimage trails and mysticism
For 'deep Japan', you can't overlook Wakayama, an area gaining international attention of late. Wakayama is home to Kumano Sanzan, and Nachi Falls, spectacular natural sites and World Heritage sites of the Kumano Kodo pilgrimage trail. Shirarahama beach is another one of the prefecture's highlights: it's a pristine white-sand beach backdropped by the emerald green sea. For those who want to relax and unwind, Shirahama Onsen is one of Japan's three oldest hot springs.

Fukui and Shiga: Laidback local living
Live like a local by spending some time in Fukui, a prefecture best known for its untouched natural beauty, like incredibly clear water and the beautiful Wakasa Wada Beach. For some more nature appreciation, walk along Tōjinbō, where the beautifully rugged basalt cliffs drop dramatically into the Sea of Japan.
Shiga is home to Lake Biwa, the largest lake in Japan. But beyond its impressive natural features, it's also a region of heritage and culture. It also boasts national treasures such as the quaint Hikone Castle and Hieizan Enryakuji Temple, a World Heritage site.

Tottori and Tokushima: Understated but full of surprises
Uradome Coast in Tottori prefecture is like a mystical other land, the area which was formed by the rough waves of the Sea of Japan. Tottori prefecture is also home to the desert-like Tottori Sand Dunes, one of the largest sand dunes for sightseeing in Japan, and home to many adventure sports such as fat-tyre biking and sand-dune surfing. Tokushima prefecture is also an adventurer's delight, with a landscape relatively untouched by international influence.

It's home to the Awa Odori dance festival, the traditional starting point for the island-wide, 1,200-kilometre-long pilgrimage route to 88 Buddhist temples and known for its landscape of rugged beauty, like the remote and spectacular Iya Valley and Tsurugisan Quasi-National Park.
World Masters Games Kansai
This wonderful region is also set to be the home of the World Masters Games (WMG) 2021 Kansai (rescheduled for May 13–29, 2022). Following on from the spirit of the Olympics, the WMG is an international 17-day sporting event that brings together competitors over the age of 30 from across the globe to compete and celebrate sport, unity and culture.
The event hosts a variety of sporting competitions from track and field, swimming, field hockey and softball, to newly added contests like 'ultimate flying disc', the Japanese created 'ground golf' and 'tug-of-war'.
The WMG launched in Toronto, Canada, in 1985 and has been attended by 170,000 sports enthusiasts from across the globe. In 2022, the Kansai event – which was postponed for 12 months– will be the 10th edition of the WMG and the first to be hosted in Asia.
The event promises to be hosted in a way that puts (safe) social connection at the forefront, a welcome change from the past 18 months or so.
The games are open to anyone who wants to join, entry is ¥24,000 (about $AUD300), and entrants can participate in up to five events. The fee includes a participant kit and unlimited public transportation pass* for the Kansai area. Entry opened in February 2020, and applications have been busy, so for more information, visit the WMG 'Entry' page. To make the most of your time in Kansai, be sure to check out the WMG Special Activity Plans page. Competition schedule, venue MAP, and details of each competition here.

Facebook: https://www.facebook.com/wmg2021
Instagram: https://www.instagram.com/wmg2021_kansai/
For more information on the 2021 World Masters Games Kansai, visit the official website, wmg2021.jp/en/.
LEAVE YOUR COMMENT