Ranked #6 in our countdown of '100 Ultimate Travel Experiences of a Lifetime'.
Today's Inca Trail is not really the Inca Trail: it's actually the spectacular last leg of the Incan Road as it enters the crowning glory of Machu Picchu, the Inca city spread across a mountain clearing at the top of the world.
Although famed as the Lost City of the Incas, it wasn't actually lost.
After being built in the 15th century in the classic Incan style, the site was abandoned a century later at the height of the Spanish Conquest, and while it was well-known among locals, outsiders didn't become aware of it until it was brought to world attention in 1911 by American Hiram Bingham.
By 1976, 30 per cent of the UNESCO World Heritage Site had been restored, with work continuing to this day.
There are two ways to take in the Inca Trail and Machu Picchu: by trekking the 43 kilometres over four days or via train, which leaves four times a day from Cusco and 13 times daily from Ollantaytambo (perurail.com).
Before you strap on your hiking boots, head to expedia.com.au for more information.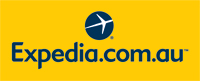 Click here to plan your legendary trek along the Inca Trail to Machu Picchu with Exodus Travels for a truly bucket-list experience