Ranked #46 in our countdown of '100 Ultimate Travel Experiences of a Lifetime'.
Let's face it, this is real bucket-list stuff: this section of the Himalayas in Nepal consists of Annapurna I to IV and numerous other intimidating snow-capped peaks.
But beware, Annapurna I has the highest fatality rate of any of the mountains over 8000 metres in the world – so good luck with that!
"The Annapurna circuit was my first trek in Nepal, and it's still the one I recommend knowing it will hook most people on Nepal as it did me."
– Richard i'Anson
Brace yourself for a once-in-a-lifetime adventure – visit blog.expedia.com.au/bucket-list for more about this experience.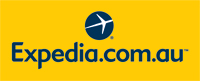 Click here and take the first step towards the trek of a lifetime with these great deals from Exodus Travels