Ranked #4 in our countdown of '100 Ultimate Travel Experiences of a Lifetime'.
This archipelago of volcanic islands on either side of the equator in the Pacific Ocean form an Ecuadorian province, a national park and a biological marine reserve.
The Galápagos' staggering number of endemic species fascinated Charles Darwin during his Beagle voyage and led to his history-altering theories of evolution and natural selection.
Travelling between the islands will present a dizzying array of animals, birds and reptiles, from lava lizard to marine iguana to boobies to sea lions to whales – and countless more.
The most helpful hint we can give you? Make sure you have plenty of space on your memory card!
"This is one of those experiences that reminds you of your true place in the world – as part of, not superior to, the natural world."
– Louise Southerden
Visit blog.expedia.com.au/bucket-list for more information on the Galápagos Islands.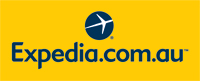 Click here to start planning your trip of a lifetime to the Galapagos Islands with G Adventures.