Ranked #16 in our countdown of '100 Ultimate Travel Experiences of a Lifetime'.
The subject of a major feature in issue 12 of International Traveller, Antarctica really is a once in a lifetime experience, but it is one that rewards visitors with a true end of the Earth experience.
The cruising season generally takes place during the southern hemisphere summer months from November to January, with vessels setting off from Ushuaia in South America and wending their way in a loop that takes in the remote Falkland Islands, South Georgia and then the Antarctic Peninsula.
Those who have made the journey are rapturous about the frigid scenery and, of course, the wildlife including seals, whales, birds and lots and lots of penguins.
"Since it hardly gets dark in summer, I didn't sleep for four days, resulting in one of my most intense photographic experiences."
– Richard i'Anson
Pack your woollies and head south for this once-in-a-lifetime experience. Visit expedia.com.au for more information.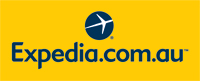 Ready to tick this off your bucket list? Click here for Antarctica departures aboard the MS Expedition with G Adventures