Lonely Planet co-founder on the country he wishes he ruined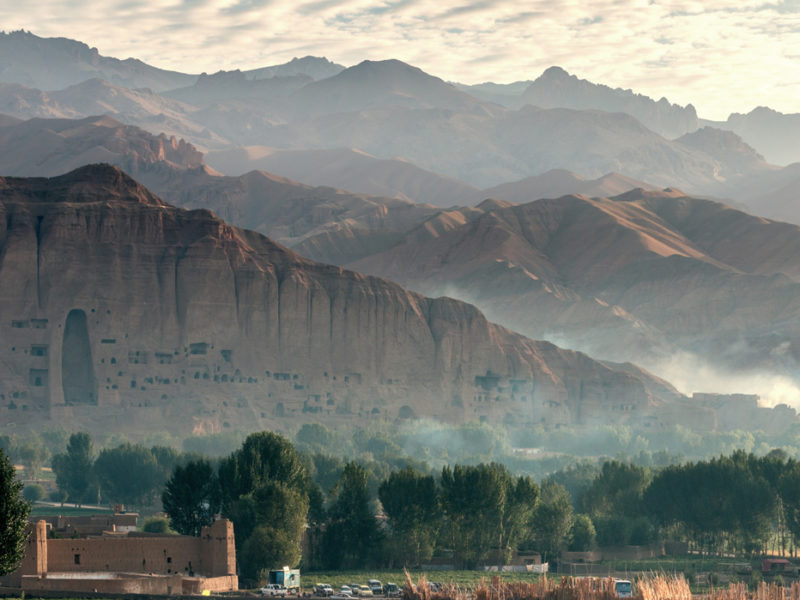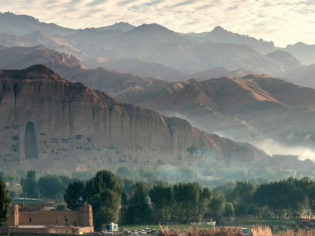 Tony Wheeler has been labelled a ruiner of countries. A moniker he gained due to the overtourism that often followed the publishing of each of his hugely successful travel guidebooks; and while the Lonely Planet co-founder and former owner doesn't agree with the accusation, there is one country he wishes he had ruined.
In 1973 Tony and his wife Maureen wrote the first Lonely Planet guidebook, Across Asia on the Cheap. It was stapled together into a 96-page paper booklet and unlike other guidebooks of the day, it was full of the type of information a traveller would actually want to know: like the best places to visit, best bars and what to do while you're there. The booklet details the couple's overland journey from London through Europe, the Middle East, Nepal, India and Southeast Asia, finally ending in Sydney.
Two years later Tony followed up the success of their first book with Southeast Asia on a Shoestring, which in turn sparked a whole series of Lonely Planet on a Shoestring guides.
The beginning of Lonely Planet
Lonely Planet was officially born – even if the inspiration for the name was, as Tony puts it, "a 50-year mistake" thanks to a misheard lyric in Joe Cocker's song Space Captain. But the success of the books was deemed too much by some. With many going as far as blaming the creators of the guidebooks for ruining the places they wrote about.
Lonely Planet blamed for over tourism
"Bali is a place we're often accused of ruining," says Tony, who has just recently returned to Australia from the Ubud Writers Festival in Bali.
"People say it was quiet and peaceful and there was no electricity in Ubud, which made it really very peaceful. There were no paved roads in Kuta Beach, there were just sandy tracks and then Lonely Planet came along and it all went downhill."
Basically, Lonely Planet guidebooks were deemed to be the equivalent of an Instagram influencer by today's standards; where one post of a photo in a little known overseas destination has the power to spark an influx of tourists determined to recreate the exact shot for their own Instagram feed. The guidebooks were just as influential.
It's an accusation that he says, doesn't bother him.
"Lonely Planet is accused of being a major influence on these things but it's one influence among many. Bali doesn't just have too many tourists, what it has is a lack of planning. The government just let anyone build anything, anywhere and never thought about how to get people into it and out of it. A good railway up from the airport, past Kuta beach and up to Ubud would do wonders for Bali," says Tony.
But if he did have the power to "ruin" a country, there is one he wishes he had.
The one country Tony Wheeler would like to ruin…
"The place I really want to say I ruined is Afghanistan," he says.
The past 30 years have not been kind to Afghanistan. Starting with the Soviet invasion of 1979, followed by the mujahedin anti-Soviet civil war, and then 9/11 happened. Most would argue that Afghanistan has already been ruined… but not in the way that Tony means.
Afghanistan is war-torn, but it hasn't always been that way.
Afghanistan in the seventies
"I went to Afghanistan in the seventies when everything was fine there. There were, comparatively speaking, lots of tourists," says Tony.
At the time, Afghanistan was at peace, still poor and underdeveloped, but it was changing at a rapid pace. The boomer generation were making the pilgrimage along the so-called hippies trail. Spurred on by the likes of The Beatles, who had sought out a spiritual awakening in India in the sixties, travellers were seeking love and peace in the east and the four major cities of Afghanistan, Kabul, Kandahar, Herat and Mazar-i-Sharif, were all well-loved stops along the route.
They would get around in their beat-up Volkswagen vans or hitchhike and hang out in Kabul's tourist hotspot, Chicken Street, and in 1972 Tony and Maureen were right there in the thick of it. They came into the country from Iran, travelled down to Herat and Kandahar and then up to Kabul and over the Khyber Pass and across the border into Pakistan.
"Afghanistan is a wonderful country. It's got everything: history, amazing cities, wonderful wilderness and hiking opportunities, and snow in the winter and you can go skiing there," reflects Tony.
Seven years later the Russians invaded, the borders were closed, the tourists stopped coming, one war led to another and it didn't look like Afghanistan would ever recover.
Travelling to Afghanistan in 2005-2006
Then there was a small window of opportunity in 2005-2006 when it almost seemed like Afghanistan might turn around and the tourists might return.
"The Taliban had been routed, America and NATO forces had come in and established themselves. There was a real feeling it had turned around," says Tony.
It was then, in 2006, that Tony returned to Afghanistan.
"I travelled around for about a month and I had a great time. I went to places that I had been to in the seventies and I went to places that I would have liked to go to in the seventies but didn't get to. The obvious example being the Bamiyan Buddhas, which sadly I missed in the seventies and when I went back in 2006 they'd been destroyed by the Taliban."
But the trip was not without its risks. Tony hired an Afghani guide and driver to take him around the country.
"I'm a great believer in that things are never as unsafe as the media and television will tell you they are… [But] he was much more cautious than I was."
Tony recalls coming out of his hotel in the morning and walking towards the car to get in when his guide stopped him.
"He would go over and get down on his hands and knees and look underneath it, because if someone thinks, oh here's a foreigner and I'll blow him up, then that's where they would put the bomb. Under the car. He was cautious. It did make me feel safer and I sort of slapped my own wrist when I realised I didn't take as much precaution and care as he did," says Tony.
It was a sobering moment for Tony, but it didn't curb his enthusiasm for the country.
"I really enjoyed it. I saw lots of things and came away even more convinced that one day Afghanistan could become a travel destination again."
While the Taliban had managed to destroy the Bamiyan Buddhas, there was one site Tony discovered this time around that they had failed to erase, the Takht-e Rostam stupa.
"As we were driving back south from Mazar-i-Sharif we stopped at this Buddhist stupa… Here's a Buddhist site that is 2000 years old and I'd never heard of it. I subsequently started looking for pictures of it [online] and I did find some, but you know, it's great that we're well into the 21st century and we can stumble upon stupas in Afghanistan that we've never heard of," says Tony.
Lonely Planet's Afghanistan guidebook
This feeling that things were turning around for Afghanistan was so strong that Lonely Planet released a guide book to Afghanistan at the time.
"It didn't sell many copies and the tourist boom that might have happened never did happen and there was never a second edition of it, but I would love to be able to say that we ruined Afghanistan [with that book]," he says.
Can overtourism be a good thing?
Which begs the question, do guidebooks and the tourists that then follow them to a country have the power to act as a protective measure for a country? It's something Tony has wondered himself.
"I've often wondered if Iraq had become a tourist destination like Jordan is, and if there were lots and lots of tourists flocking around Iraq, would the Americans dare to attack it?" he asks.
"We worry about overtourism and there are cities like Barcelona and Amsterdam who say, 'we have quite enough tourists, we don't need anymore,' but under tourism is an equally valid thought. There are lots of places in the world who would really like to have more tourists. If only they had more tourists there, economies would be better, more people would have employment and there are places that have no tourists at all. I think if they had some tourism it would be a good thing," he adds.
For now Tony remains quietly confident that one day things could still turnaround for Afghanistan.
"Even despite everything that has gone wrong, in many ways Afghanistan has taken steps forward. There's a lot more education there than there was when I was there the first time in the seventies, children are far more likely to go to schools, girls in particular. There's a much higher literacy rate, and let's face it, Afghanistan has a cricket team," he says.
"It's a wonderful country. If they ever did sort out the conflicts and the problems it could definitely attract tourists," he says.
Perhaps there will be a second edition of Lonely Planet Afghanistan yet.