Ranked #5 in our countdown of '100 Ultimate Travel Experiences of a Lifetime'.
The figures are staggering when it comes to the Amazon rainforest: covering most of the Amazonian basin, or a staggering 5,500,000 square kilometres of South America, and can be found in Brazil (it has the biggest chunk), Peru, Colombia, Venezuela, Ecuador, Bolivia, Guyana, Suriname and French Guiana.
There are reportedly 2.5 million insect species spread throughout its thick, humid reaches and thousands of birds and mammals.
There are also some pretty famous reptiles and fish: giant anaconda prowl here and piranha are thick in the water in some places.
A lot less vicious are the plants, of which there are lot: a study found that a typical 25 hectares stretch of rainforest in Ecuador supports over 1100 different species of trees alone.
"This is the world's largest rainforest, full of secret tribes and ancient rivers. See it before it's gone."
– Craig Tansley
Is the Amazon on your bucket list? Visit blog.expedia.com.au/bucket-list for more information.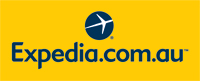 Click here to arrange your Amazon adventure with the experts at Exodus Travels