Ranked #24 in our countdown of '100 Ultimate Travel Experiences of a Lifetime'.
Those who have visited will know why Sicily is on this list: blossoming fruit trees; gorgeous olive groves; ancient sites like the glorious Ortigia in Syracuse; the hulking form of Mt. Etna inevitably puffing smoke; lacy wrought iron balconies clinging to classic architecture; church-dominated town squares; delicious food, all rustic and unfussy; staggering history (the Greeks, Romans, Vandals, Byzantines, Moors, Normans, Catalans and Spanish have left their mark over time) and defiantly proud people (they'll tell you they're Sicilians first, Italians second), desperate to show off their beautiful island to all comers.
"I adore its laid-back charm, fantastic ruins, culture, food and people."
– Christine Manfield
Visit expedia.com.au for a taste of Sicily.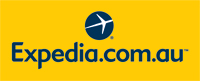 Click here to soak up the ultimate taste test of Sicily with the expert help of Exodus Travels