Ranked #1 in our countdown of '100 Ultimate Travel Experiences of a Lifetime'.
There are very few destinations on Earth to witness these giants (some weigh up to 540 kilograms and reach three metres tall when standing on their hind legs) lollop about in the frigid wilderness: Greenland, the Norwegian archipelago of Svalbard, Alaska and Canada, where in the town of Churchill every October and November, the usually solitary creatures gather in impressive numbers to wait for Hudson Bay to freeze over, providing them access to seal hunting.
Want a wilderness experience to take your frosty breath away? Visit blog.expedia.com.au/bucket-list.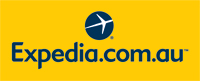 Explore Alaska with Globus travel experts.