Ranked #14 in our countdown of '100 Ultimate Travel Experiences of a Lifetime'.
Running like a spine for 7000 kilometres through seven South American countries: Venezuela, Colombia, Ecuador, Peru, Bolivia, Chile and Argentina, the jagged beauty of the Andes' peaks is punctuated by plateaus where some of the highest elevated cities on Earth bustle and thrive; places like Medellín, Bogotá and La Paz.
Explore the cities to find out how life ticks at such a heady atmosphere (you might want to research altitude sickness before setting out) or forge out on all manner of adventures, from trekking to camping to mountain biking (downhill, we hope).
"My first glimpse of these remarkable mountains was from the window of a 747 at sunset. I've spent much time in mountains around the world but that image is burnt into my memory forever."
– Craig Tansley
Find out more about some of the highest cities on Earth at blog.expedia.com.au/bucket-list.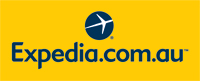 Click here to experience the best The Andes has to offer with South American tour specialists, Exodus Travels