Why Portland is the USA's coolest city right now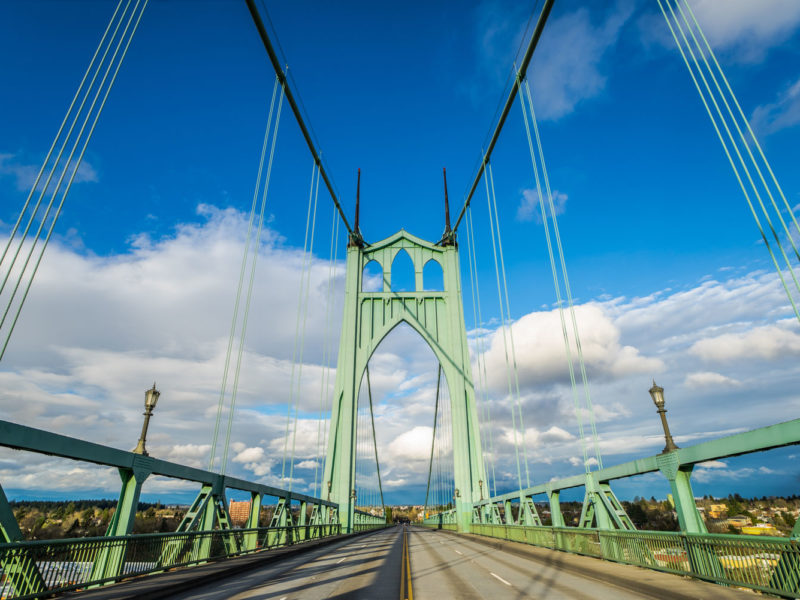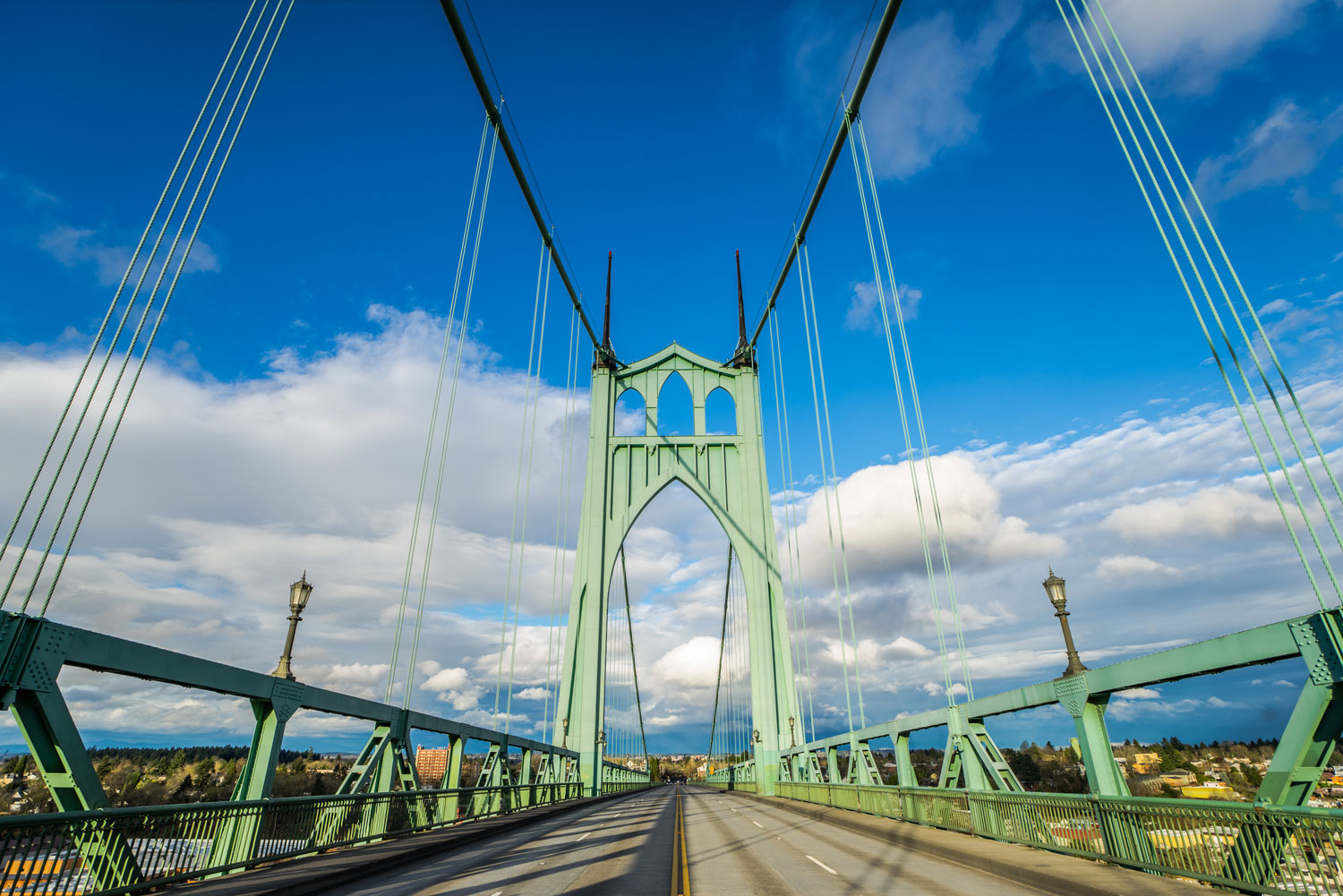 From artisan coffee and farm-to-table cuisine to a long-standing cycling community, exploding crafts scene and the largest collection of microbreweries in the nation, Portland punches way above its weight when it comes to creativity, culture and livability.
A native of California bikes around the burgeoning Eastside to discover the secret behind Portland's ascendance.
Cycling along the Willamette River in Portland, Oregon, I have a startling realisation: I could live here.
Not only is Portland one of the best places in America to eat, drink and work right now, it's a city bounded by forest, roughly the same distance from the nearest ski slope as the closest surf break.
Locals canoe, kayak and even windsurf between the dozen bridges that span the river. And it's one of the smartest (in terms of literacy rates), greenest and most bike-friendly cities in the US, too.
I'm not the only one attracted to Portland's livability. 'Bridgetown' (also known as Beervana and the City of Roses) is one of the fastest-growing regions in the country. Between 2013 and 2014, it had the 10th-highest rate of domestic migration, and it's now seeing rents increase more than nine per cent annually.
As a California native who recently lived in San Francisco, I have long been intrigued by the misty, maker city to the north.
In the 1970s and again in the '90s, flocks of jaded Californians made the northern migration in search of cheaper rents or fresher air. A similar exodus seems to be occurring now, with newcomers seeking the craft beer, artisan coffee and locavore food culture made famous by the satirical TV show Portlandia.
International travellers are visiting as well, with some of the highest numbers coming from Australia, New Zealand and China.
I thought it was about time to make my first visit and investigate Portland's peaking popularity, and my main mode of transport? Bicycle of course.
The city is still growing, Scott Klees, my Pedal Bike Tours guide, says at the first stop of our ride. "They're expecting another million people in the next 20 years."
We're pulled over on the east bank of the sparkling Willamette to check out the newly opened Tilikum Crossing, a two-tower bridge with white cables that stretch out like strings on a weaving loom.
The 'Bridge of the People' – tilikum means 'people' in the indigenous Chinook language – is the first new bridge since the 1970s, and it's only open to pedestrians, cyclists and public transport.
"They want to preserve the livability of the city, and the only way to do that is by getting people to use alternative modes of transit," Klees continues. "Buses, the light rail, the streetcar, walking, biking."
On our leisurely cruise down the wide, green-striped boulevards of Portland's transitioning Eastside, we pass converted warehouses and condo construction zones as well as wood-shingle family homes tucked behind rose bushes and Doug fir trees.
We also pass throngs of two-wheeled commuters; cycling culture goes back 40 years here. In fact, Portland is the largest of the four cities that have achieved Platinum status from the League of American Bicyclists (the highest honour to date).
We park our bikes at Cartopia to experience another thriving Portland scene: food truck pods. In 2008, this spot in the Hawthorne district kicked off a trend that now includes some 700 food carts citywide, most of them clustered in parking lots turned al fresco dining spaces.
"Food truck food makes up 85 per cent of my diet," Klees laughs, as we try Thai shrimp and jalapeno-bacon-cherry peanut butter and jelly sandwiches from PBJ's Grilled. They're surprisingly tasty, but I'm grateful for a hibiscus soda to wash the shrimp down.
Before Cartopia, this spot was an empty lot that developers wanted to turn into a Starbucks. But a fries and poutine truck, Potato Champion (which also runs a small record label), joined forces with the landowner and opened a food truck co-op instead.
"Almost overnight, these empty lots turned into community gathering spaces," Klees says. "It was like hanging out in a parking lot with a porta-potty and a couple of food carts, but people were here on a Saturday night watching movies on a projector screen, sitting around fire pits."
One of the newest pods, Tidbit, shows how far the culture has come. Marked by picnic tables, fairy lights and a vintage Airstream selling locally made jewellery and body products, Tidbit's trucks offer everything from Korean-Hawaiian barbecue to beer-infused ice cream pops.
It's no surprise Tidbit is on Division Street, one of the fastest-developing areas of the city, which rose to fame thanks in part to such Portland institutions as Stumptown Coffee Roasters, one of the founders of the 'third-wave coffee' movement (the post-Starbucks era concerned fair-trade practices, roasting and extraction) and Pok Pok, chef Andy Ricker's Thai street food restaurant that's gained a cult following from coast to coast.
Across the street from Pok Pok, Salt & Straw is a local ice-cream chain that's become the unofficial barometer of a neighbourhood's cool – maybe because one of their flavours blends Stumptown coffee with local bourbon.
Although I'm staying at the Hotel Vintage Portland – a new wine-themed Kimpton concept in the downtown area west of the river – I'm continually pulled eastward. One morning,
after exploring downtown landmarks Blue Star Donuts and Powell's Books, I borrow a melon-hued public bike from Hotel Vintage and head east.
Once I rattle through the lower bike deck of the Steel Bridge, I'm on my way to the Alberta arts district to meet Jason Leonard, who seems like a good example of Portland's new creative class.
Leonard moved to Portland from San Francisco in 2003 and soon acquired the Affiche Studio, which restores vintage posters. He's also an illustrator and a musician and has just finished transforming a historic building into a space for both his poster business as well as dinners, music nights, cooking classes and drawing workshops.
"The thing for me with this space is just getting people together," Leonard says. I ask him what the biggest Portland trends are of late. "The maker movement for sure, particularly leather products.
Oh and companies that have 'and' in their name," Leonard jokes. "Do you know Wood & Faulk?" Wood & Faulk (known for its belts, bags and accessories) shares a warehouse with an apothecary company, and Tucker Martine, who has recorded tracks for local band the Decemberists as well as the latest My Morning Jacket album, has a studio across the alley.
Rather than stick to the rustic leathers, woods and wools so prominent in Portland, Leonard chose a clean and bright (mostly white) design for his studio, offset by original wood beams.
"When you're restoring something, you're keeping part of its age," he says. "There are tons of old buildings that are getting destroyed, old churches and stuff, but I wanted to keep the history of this building."
The last Portlander I meet is Damian Magista, the founder of Bee Local, which shares a factory and storefront near the Hawthorne district with the Jacobsen Salt Co. Bee Local makes honeys with flavours determined by the location of its hives, since bees only forage in a two- to three-kilometre radius, Magista tells me.
In addition to its line of honeys, Bee Local partners with other businesses on products like a honey salt with Jacobsen, drinking vinegar for Pok Pok and a smoked honey co-produced by Smokehouse 21.
"That's one of the fun things about Portland," Magista says. "If you have a good idea, people really support you. I don't think I could repeat this in New York or San Francisco."
Perhaps that's what biking, food cart pods, and artisan collaborations all have in common: they're built by and for a community, a creative and conscious community like Portland, which you might not want to leave.
What to do on Portland's Westside
Forest Park
The largest natural parkland within a US city – covering 2092 hectares – Forest Park is a refreshing escape of hiking and mountain bike trails that access old-growth Doug fir trees, rambling brooks and dozens of bird species.
Lan Su Chinese Garden
A partner project between Portland and sister city Suzhou, China, this block-long oasis of ponds, rock paths and wood bridges with a tranquil tea house at one end is considered the most authentic garden outside China.
International Rose Test Garden
Established in 1917, Portland's beloved rose garden features 10,000 plants that comprise 590 varieties, including Climbing Ophelia and Sweet Juliet.
The gardens' views extend from Downtown to snow-capped Mount Hood.
Museum of Contemporary Craft
America's oldest-running crafts institution laid the foundation for Portland's modern makers.
The 418-square-metre venue showcases rotating exhibits from leading artists as well as pieces from the 1300-object collection that emphasises the legacy of the Pacific Northwest.
Powell's Books
A bookworm's heaven, Powell's is the largest independent bookstore in the world, so vast the rooms and levels are colour-coded.
It's no wonder Portland is one of the most literate cities in the nation.
Portland's best food and drink tours
Third Wave Coffee Tours
Discover Portland's integral role in the 'third-wave coffee' movement on a walking, streetcar or even a running tour that visits the most acclaimed java companies, from Stumptown to Coava, and breaks down the technicalities of coffee sourcing, roasting and brewing.
Steven Smith Teamaker
The founder of Stash Tea and Tazo Tea has created a new line of small-batch infusions.
Visitors can witness the production process and make their own custom case.
Brewcycle
Board a 15-passenger, pedal-powered 'bike' and sample ales and even hopped ciders from some of the 50-plus microbreweries that have made Portland into 'Beervana'.
Epicurean Experience
Taste 30 goodies, which might include voodoo doughnuts and Willamette Valley pinot noir, during a three-and-a-half-hour walking tour.
Food Carts Portland
Tour some of the city's favourite food cart pods with Brett Burmeister, the de facto food truck ambassador who's been tracking the growing culture since the
first lot opened in 2008.