11 best things to do in Mexico City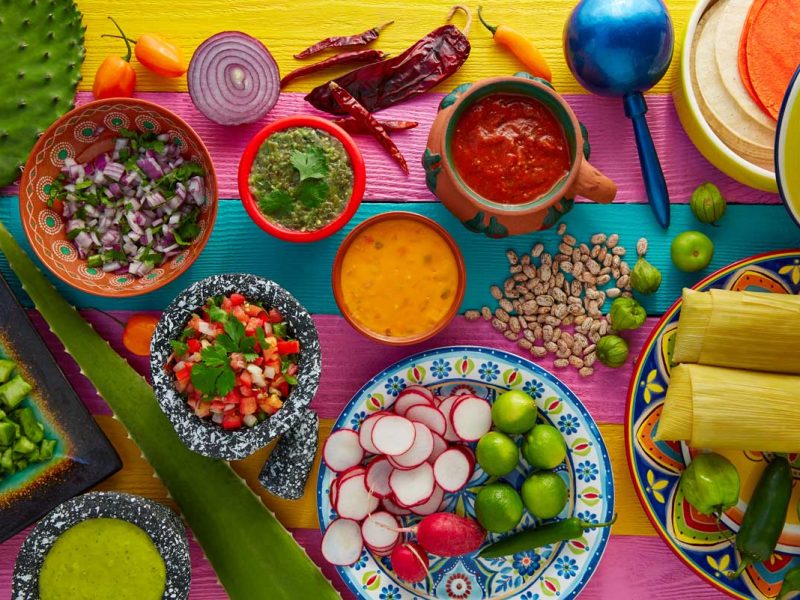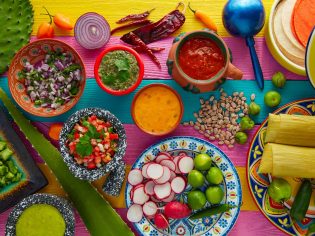 The Mexican capital is a seething, throbbing metropolis of colour and incredible contrasts. Explore this thriving district of serious coffee and cool street art.
A walking tour of Coyoacan
1. Fuel up on a cold brew
Cafe Avellaneda is a pocket-sized cafe offering specialty brews made from freshly roasted beans grown in the Mexican states of Chiapas, Oaxaca and Veracruz. The rustic caff is known for its cold brews, cookies and cakes.
2. Explore Bazar Artesanal Mexicano
This contemporary market has been in operation for more than a century and remains one of the best places in the city to shop. It sells everything from colourful ceramics and calaveras (skulls) to vinyl and vintage denim.
3. See the street art
Carve off from the centre of Coyoacán to see some of the quirkiest examples of street art in Mexico. The streets that branch out from the Jardín Centenario are your best bet for spotting new works by the Axolotl Collective.
4. Marvel at four of the best museums
Known as the cultural capital of the Americas, Mexico City has a colourful history and heritage that is reflected in its galleries and museums. Here are four of the best.
Museo Frida Kahlo
You only need to stroll around the Colonia del Carmen neighbourhood of Coyoacán to get a glimpse of the vibrant culture that so inspired bohemian artist Frida Kahlo. La Casa Azul was the house Frida grew up in and later lived in with her artist husband Diego Rivera and it's filled with a large collection of her art, mementos and photographs.
Museo Anahuacalli
This studio and museum is a modern-day temple where dance, music, theatre and art collide. The City of the Arts was conceptualised by Mexican muralist Diego Rivera and designed by American architect Frank Lloyd Wright and is a must-visit in Mexico Ciudad.
Museo Nacional de Antropología
This national museum contains the world's largest collection of ancient Mexican art, including the monumental stone sculpture Sun Stone, a highlight of the Aztec gallery. Don't miss the murals in the Teotihuacán exhibit and the tombs in the Oaxaca room.
Museo Nacional de Culturas Populares
This museum is tucked away in an Art Deco building in a treelined street. It's known for its interactive exhibits that showcase the rich cultures that are woven into the fabric of the city.
5. Lunch at El Rey del Taco
It's standing-room-only at El Rey del Taco, which has been going strong for some 60 years. El Rey del Taco stands for 'the king of the taco'. It's not flashy. But the tacos al pastor are perfection: stuffed with pork and guacamole and drowning in a punchy salsa.
6. Wander around the Experimental Ceramics Workshop
This hard-to-find ceramics workshop is worth tracking down for its stunning collection of plates, saucers, cups and decorative objects. The shop sells artfully flawed pieces, too.
7. Get in the Zocalo zone
Want to plug into the zeitgeist in Mexico City? Visit the Zocalo, where you will likely find a raucous riot of placard-waving protestors, buskers, vendors and tourists. Enjoy the passing parade from El Mayor, hidden away above a bookstore overlooking the city centre.
8. Drop by the Utalitario Mexicano
This Mexican brand is dedicated to preserving objects and utensils that celebrate Mexico's rich cultural heritage. While some of the carefully curated catalogue of items have been rescued, others have been repurposed.
The collection includes more than 1500 singular objects, all chosen with purpose, with the common theme being usefulness.
From serving spoons to baskets and bottles, mills and mortars, street curators Libia Moreno and Enrique Arellano take their cues from industrial and artisan, form and function.
9. Wrestle with the idea of Luche Libre
Stay in the heart of the city and your alarm will be one of the honking horns and sirens, loud and lilting conversations and mariachi. Its population of more than 21.8 million makes this megalopolis the sixth-largest metropolitan area in the world, bursting at the seams in a kaleidoscopic blur of colour, orchestrated chaos and amazing contrasts.
The acrobatic fighting style known as luche libre (freestyle wrestling) is rivalling soccer for popularity in Mexico. The kitsch sport was launched into the stratosphere when Jack Black starred as Ignacio, a Catholic friar who moonlights as a luchador in Nacho Libre in 2006.
10. Experience the joy of Juarez
Follow your nose around Mexico City's hip hood, Juarez, on a gastronomic tour with Devoured led by local food blogger Anais Martinez. Otherwise known as The Curious Mexican, Anais will steer you to all the best street food and swanky sidewalk bars all around the area's gay-friendly Zona Rosa known for its French colonial mansions and cool concept shops.
11. Try some street food
The Mexican capital is the sixth-largest metropolitan area in the world so it helps to be in the know when seeking out street food. Following are four sensational staples.
Chile rellenos
Go for the full works at Los Parados and play a round of chilli roulette with the salsas you add to your chilli rellenos after roaming the streets of Roma-Condesa. Los Parados means 'no chairs' so lean into this rustic assembly-line experience.
Elote
Not a day goes by in Mexico City when you don't hear the word, 'elote, elote' (corn, corn) being chanted by roaming street food vendors. Enjoy these charred ears of grilled corn served basted with butter, slathered with mayonnaise and a dusting of chilli.
Carnitas Michoacanas Don One
It's worth heading to the Mercado Abelardo L. Rodriguez simply to see the giant murals created by students of Diego Rivera. Head to the east end of the market to find the Los Parados Tux serving succulent carnitas stuffed with braised pork shoulder.
Pescado ceviche
On weekends, you'll find grandmothers kissing babies, couples holding hands, and families dressed up in their Sunday best listening to live music in Chapultepec Park. Head to El Caguamo at El Mercado de la Viga for a litre of beer and pescado ceviche.
LEAVE YOUR COMMENT