Five ultimate hot air balloon experiences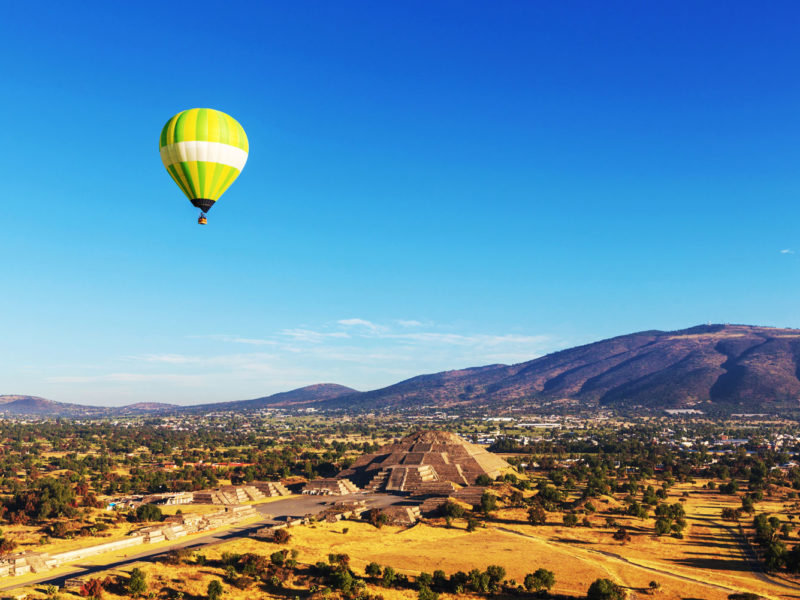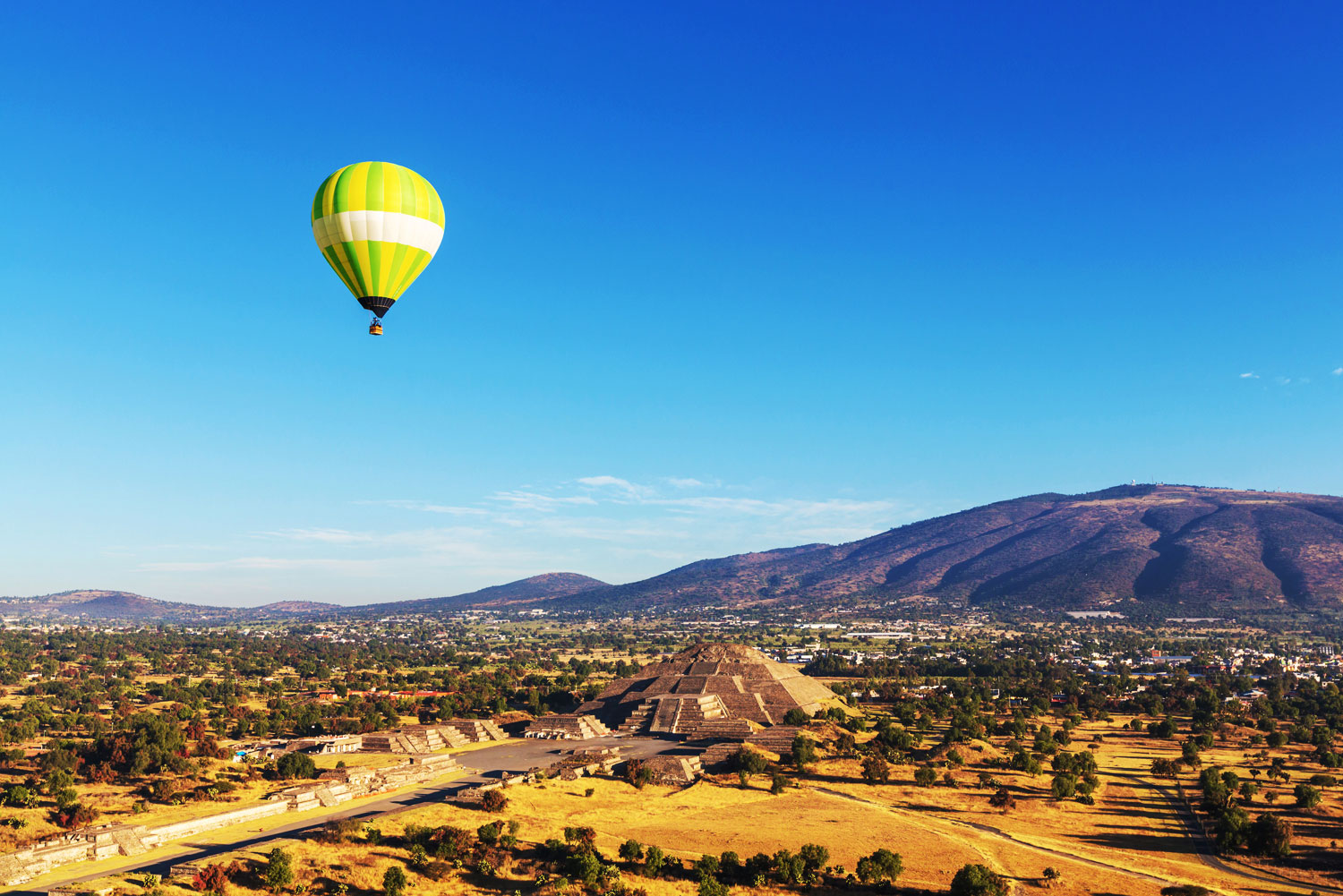 Float above the globe with these once-in-a-lifetime hot air balloon rides.
Cappadocia, Turkey
Volcanoes and hot air balloons may not sound like a happy match, but floating above Göreme National Park and Cappadocia's otherworldly countryside ought to change your mind.
Volcanic activity has left Cappadocia with a one-of-a-kind landscape: hundreds of giant rock columns known as 'fairy chimneys' jut into the sky, backed by crinkle-cut mountains that snake across the land.
If that's not enough to keep your eyes entertained, there's also the rabbit-warren cities of Kaymakli and Derinkuyu, carved into the rock over hundreds of years.
With so much to see over Cappadocia, the vantage point of a hot air balloon is an absolute bucket-list experience.
Butterfly Balloons offer 60-minute rides from €175
Serengeti National Park, Tanzania
Take a tip from the wildebeests and migrate to the Serengeti, where balloon rides take you across the sweeping Tanzanian plains and above some of Africa's most iconic wildlife.
To ensure a good view of native lions, zebras, hippos and the like, these balloons won't take you to the lofty heights of others, but cruise nearer to the ground so you're [comfortably] close to the action.
This sky-high safari is the ultimate way to take in the region's scenery and wildlife.
Serengeti Balloon Safaris offer 60-minute rides from USD$539
Bagan, Myanmar
Some might say it's more hard work than holiday to wander through Bagan's 2000-plus temples, but the luxury of a hot air balloon basket promises to keep you firmly in vacation mode.
Floating above Bagan is a genuinely breathtaking encounter, voted #64 in our countdown of 100 Ultimate Travel Experiences of a Lifetime.
The magical vista, situated on the banks of the meandering Ayeyarwady River in the heart of Myanmar, is characterised by thousands of centuries-old Buddhist temples, with varying intricate designs.
However you can really only see Bagan's sprawl of spires from above the treeline, giving hot air balloon rides even more appeal (like we needed another excuse).
Balloons over Bagan offer 45-minute rides from USD$320
Letchworth State Park, USA
Dubbed by some the 'Grand Canyon of the East', the lush greenery of Letchworth State Park makes Arizona's world famous spectacle look comparatively austere.
Situated in New York state's west, Letchworth is a natural wonderland of waterfalls and woods, featuring three enormous cascades along the Genesee River.
Hot air balloon rides take you above and beyond the beaten trail, over verdant woodland, between imposing canyon walls and above roaring waterfalls, all without a single hike, scramble or splash.
Balloons Over Letchworth offer 60-minute rides from USD$249
Teotihuacán, Mexico
Old meets new on a mammoth scale in Mexico, where in the centre of urban sprawl are the ancient Teotihuacán pyramids.
Located an hour outside of Mexico City, you can take to the Teotihuacán skies to see the bizarre collision of ancient civilisation with a modern metropolis, set against Mexico's picturesque highlands.
The world's third-largest ancient pyramid, Pyramid of the Sun, looms large over the landscape, as does the nearby Avenue of the Dead.
Best of all, the balloon bound get to cruise above the bustling queues and crowds below.
Viator offer 60-minute rides from AUD$297
LEAVE YOUR COMMENT