The ultimate Nevada road trip for adventure seekers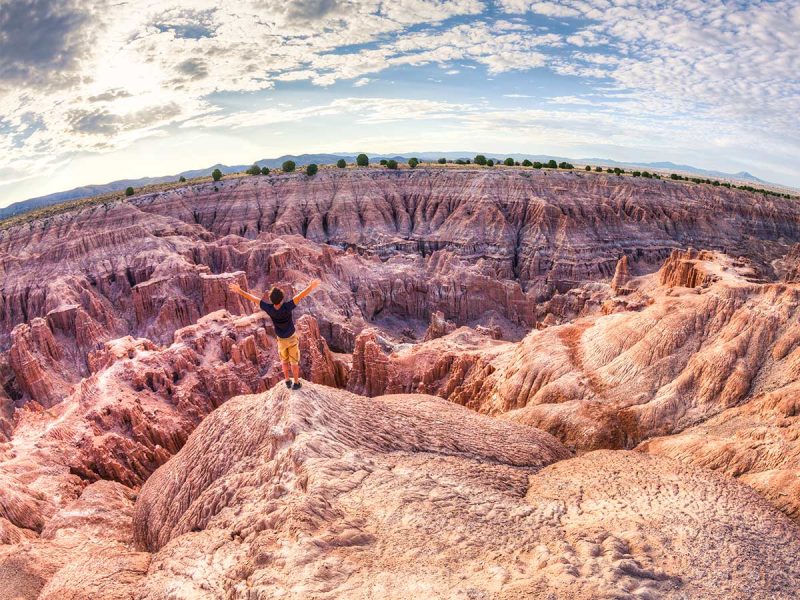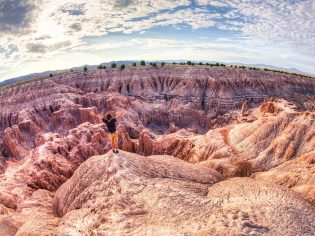 |

THIS ARTICLE WAS CREATED IN PARTNERSHIP WITH DriveNow and Travel Nevada

|
Get out beyond the glittering lights of Las Vegas and you'll discover that Nevada is made for adventure, with marvellous road-tripping routes and a spectacular outdoors.
Hire a campervan and you'll have the flexibility to explore along a Nevada road trip at your own pace and in your own way. Here's how to enjoy the freedom of the road.
Choosing a campervan
The USA is the land of affordable, luxury motorhomes and, with an excellent road network and relatively cheap petrol, there's no better way to explore Nevada.
If you haven't driven a campervan before you'll find them well-equipped, easy to drive (most are automatic) and inclusive of many safety features and driving aids.
DriveNow has been in the business since 2003 and has great deals on campervan rentals, with no hidden or booking fees, a price guarantee, and wide range of choices to turn your holiday road-trip fantasy into reality.
Use DriveNow's comparison tool to compare make, model, size, price and features to find the right campervan for you.
Among the options? Top-of-the-range motorhomes offering separate living space, bedroom, kitchen and bathroom with shower, or compact vehicles offering budget travel for those intent on truly exploring the great outdoors.
Depart Las Vegas for the Great Basin Highway
Number of days: Three to five.
Where to stay: Three RV camping areas in Valley of Fire State Park, Valley View RV Park in Ely, Pioche RV Park, and Whispering Elms near Great Basin National Park.
US-93 Highway starts your Nevada adventures with a bang by taking you into the seriously impressive scenery of Great Basin Highway.
Vistas combine sandstone canyons with red rocks and mountain peaks, but the road also leads to evocative ghost towns and historical sites.
Valley of Fire State Park in the Mojave Desert looks like the backdrop to a sci-fi movie: its bizarre landforms were created by ancient volcanic eruptions eroded by wind into ridges, canyons and sandstone sculptures in startling reds and purples.
Continue onwards through wildlife refuges, visit Caliente Hot Springs, and hike the slot canyons of Cathedral Gorge State Park.
Remote mountain copper-mining town Ely is full of old saloons and houses but is also a great mountain-biking centre.
The final stop is Great Basin National Park, whose highlights include the Lehman Caves system and bristlecone pine forests, but whose notably dark skies make stargazing a fabulous sightseeing activity even when the day is done.
Journey along the loneliest road in America
Number of days: Two to four.
Where to stay: Pony Express RV Stop in Austin, Silver Sky Lodge RV Park in Eureka, Bonanza RV Park in Fallon, and Silver Sage RV Park in Reno.
The drive west from Great Basin to Reno along Highway 50 takes you across central Nevada and past stunning state parks, only-in-America roadhouses, and wonderfully preserved historic mining communities.
If you love the open air, you'll find abundant opportunities to hike, bike and wildlife watch – despite it being known as the loneliest road in America.
Stop first at Ward Charcoal Ovens State Park, whose huge former mining kilns look like giant beehives in the landscape.
Pause at Eureka, a charmingly preserved Wild West town where you'll be tempted into a ghost tour. Admire ancient petroglyphs at Hickison, and soak yourself in Spencer Hot Springs.
In Austin, you can shop for Nevada turquoise jewellery in this atmospheric former silver-mining town.
At Fallon, you'll find a thriving arts scene and migratory birds galore at Stillwater National Wildlife Refuge. Finish in Reno for a dose of bright lights, casinos, bohemian shopping and great dining.
Take the Lake Tahoe Loop
Number of days: Two to five.
Where to stay: Comstock Country RV Resort in Carson City, Carson Valley RV Resort, Silver City RV Resort in Minden, and Virginia City RV Park.
You'll want to linger along this relatively short section, because it takes you into the glorious Sierra Nevada and along the crystal-clear waters of Lake Tahoe, renowned as a watery playground in summer and for snowfields in winter.
A sprinkling of state parks gives you ample opportunity to hike, bike and splash from the quieter north end of the lake to the happening southern shoreline.
However, you'll also discover the pleasures of Carson City, which sits against a backdrop of stunning snowy mountains, and rural communities such as Genoa, which is Nevada's oldest permanent settlement (1851).
As you pass through towns such as Minden and Gardnerville you can shop for antiques and enjoy farm-to-fork dining. Then turn north through the beautiful countryside and discover the wonderfully preserved, 150-year-old mining town of Virginia City.
Finish off on the Free-Range Art Highway
Number of days: One to three.
Where to stay: Clarks' Custom Camp in Goldfield, Tonopah Station RV Park, and Death Valley Inn & RV Park in Beatty. You can pull up the RV at Duck Creek and Silver Sevens Hotel in Las Vegas.
Back in Reno, get into an arty mindset by exploring over 120 murals in the artistic and cultural hub of Midtown.
Then take to US-95 where desert landscapes meet the wackiness of the American West as you head back towards Las Vegas and take in art galleries, outsized sculptures, funky shops and eccentric museums along the way along the Free-Range Art Highway.
You'll feel like you're tripping in more ways than one. Just beyond Tonopah at Goldfield you'll find International Car Forest: a junkyard of vehicles painted by visiting artists, as well as Rocket Bob's Art Cars, where abandoned vehicles have been turned into spectacularly encrusted art installations.
Further south at Beatty, avant-garde sculptures await at Goldwell Open Air Museum.
Then blow back into Las Vegas via its funky, neon-adorned art enclave Fremont East District, and check out Las Vegas Arts District.
For campervan hire head to drivenow.com.au, and for more on Nevada including road trips, RV sites and national parks visit travelnevada.com
LEAVE YOUR COMMENT