Unique experiences you can only have in New Zealand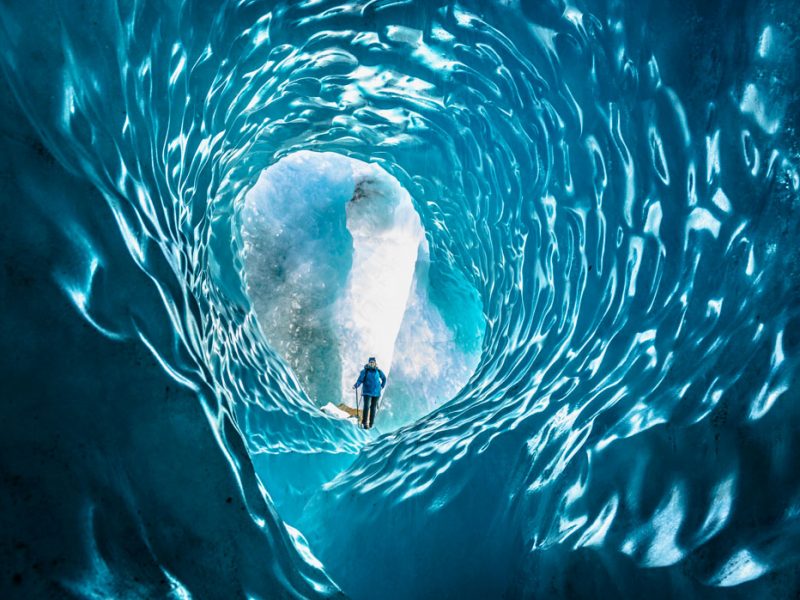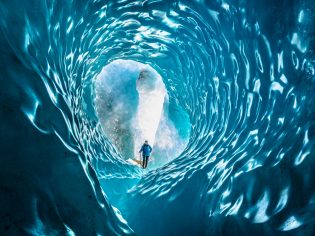 Perhaps it's the variety and drama of the landscape or New Zealand's blissful remove that makes its people create their own amusements. Whatever the reason, the country is crammed full of unique and quirky sights and experiences to seek out and enjoy.
It's time to discover the unique experiences you can only have in New Zealand: 27 to 33 of our 101 Reasons To Stop Dreaming About New Zealand And Go.
27. Journey to Hobbiton Village (it's small in size but big on magic)
Thanks to the wonder of cinema, the entire world has seen part of Russell Alexander's sheep farm. Tucked away in the bucolic countryside of the Waikato region, it was spotted from the air by director Sir Peter Jackson when he was looking for the ideal location to build the set for Hobbiton, where his Lord of the Rings trilogy would begin.
28. Scream with delight at Auckland's Weta Workshop Unleashed
The screams you hear as you step off the escalator are a good indication of what's ahead at Auckland/Tāmaki Makaurau's Weta Workshop Unleashed: a nightmare of monsters of every sort, up so close that every ugly detail seems magnified. This is more than a horror-fest, though: on a fun 90-minute tour through a series of studios, you'll see, hear, read and touch the backstory to the creation of the fantastical worlds that Weta has conjured up for our cinematic delight.
29. Soak your cares away in New Zealand's best hot springs
While Rotorua is New Zealand's best-known centre of geothermal activity, hot water can be found bubbling up to the surface throughout the country, providing both pleasure and health benefits to locals and visitors alike. It's not just that a warm wallow relaxes muscles and soothes the mind – the many different minerals dissolved in the water are excellent for the skin and can even have a detoxifying effect. They have long been valued by Māori for these benefits, and also for the social bonding that results from communal sessions of soaking in the springs.
30. See Sir Peter Jackson's private aviation collection
If Sir Peter Jackson is behind it, there's no way any museum is going to be dull. Combine his flair for dramatic presentation and storytelling with a unique assembly of planes from the First World War, and it's irresistible. The Omaka Aviation Heritage Centre, near Blenheim in the Marlborough region of the South Island/Te Waipounamu, comprises two hangars, one displaying Sir Peter's private Knights of the Sky collection of early aircraft, the other, Dangerous Skies, filled with planes used in the Second World War and owned by individual aviation enthusiasts. Together they're a fascinating demonstration of the development of the aeroplane and its use in warcraft.
31. Get up close (and on top of) a glacier
The Tasman is New Zealand's largest glacier, accessed from Mackenzie's Aoraki/Mt Cook Airport, north of Lake Pukaki on the way to Mt Cook village. From there you can see the sharp, permanently snow-capped peak of Aoraki/Mt cook, the highest mountain in the country, but it's nothing compared to the views you get from the air and from the glacier itself.
32. Drive back in time at Bill Richardson Transport World
An elegant Art Deco building on a corner in the Southland/Murihiku city of Invercargill/Waihōpai holds an unexpected treasure trove worth going in search of. Fifty years ago, Bill Richardson, who had always had a thing for trucks, bought back his grandfather's original International for £5. That was the start of Richardson's assembly of a world-class collection of 300 vehicles that is now displayed over 15,000 square metres at Bill Richardson Transport World.
33. Soak up the sights at Hot Tubs Omarama in Waitaki
It's natural, peaceful and totally relaxing, and if your 90-minute session isn't long enough, you can add on a session in the spa and linger longer in the hot tubs of Omarama.
Next: The best nature experiences in New Zealand >>
Return to 101 Reasons To Stop Dreaming About New Zealand And Go
LEAVE YOUR COMMENT