America's biggest cities: their hidden gems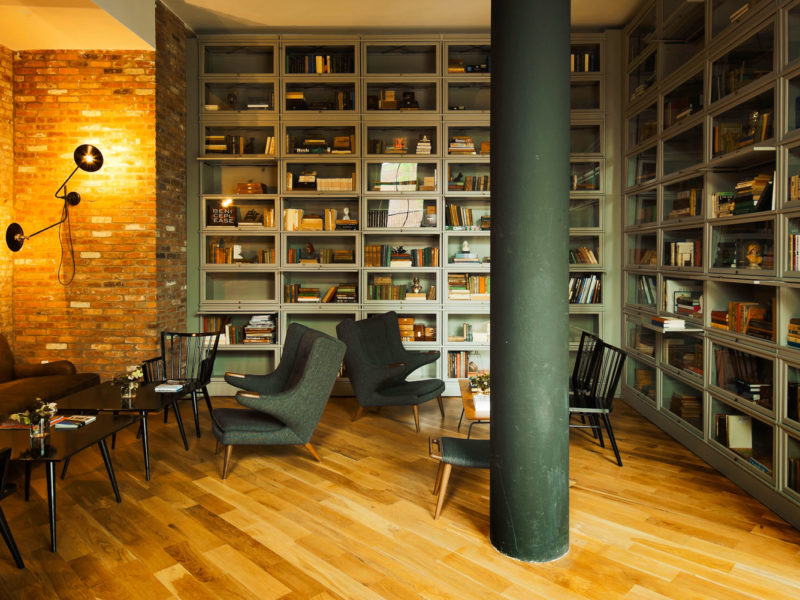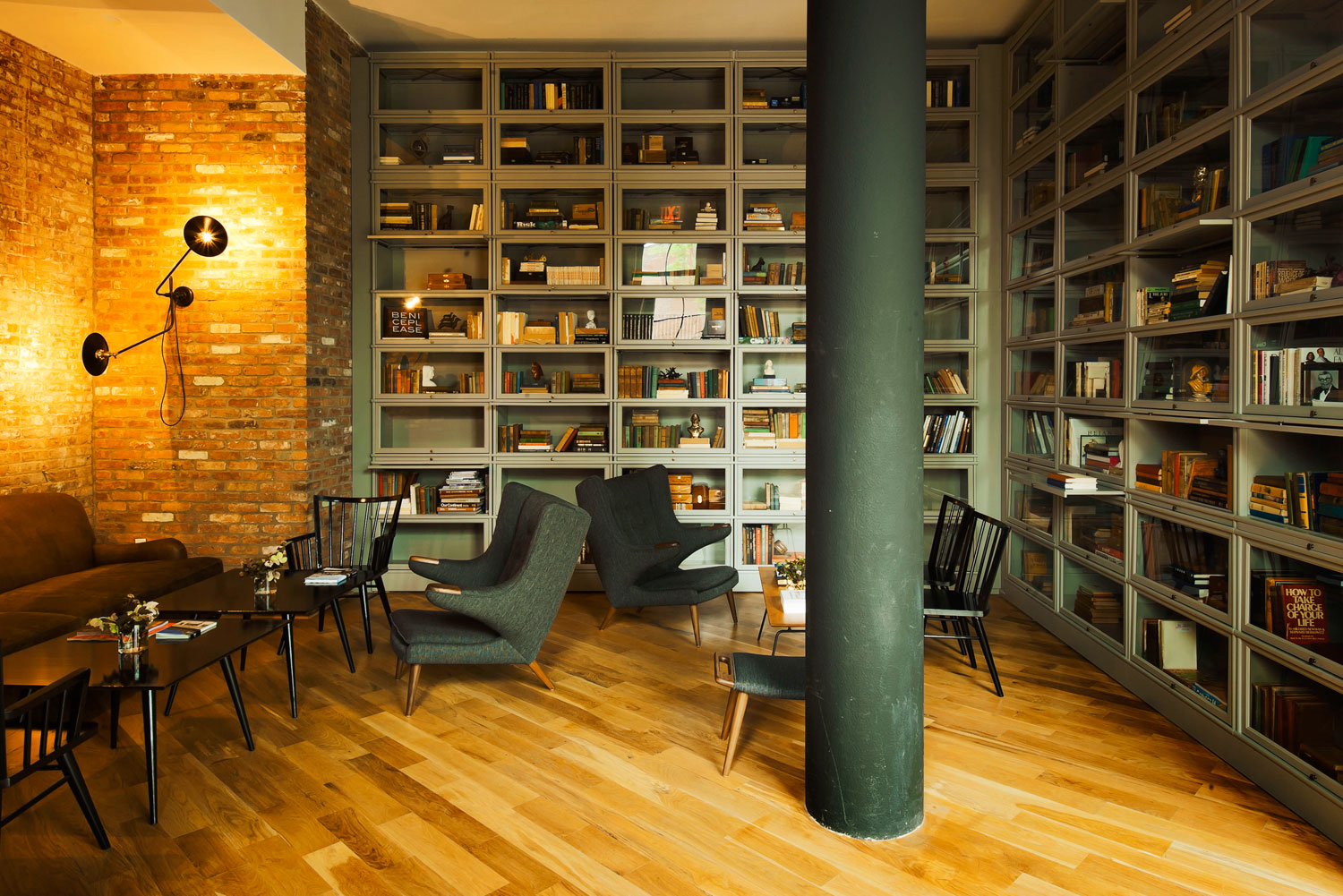 Going to great American cities and want to stay off the obvious tourist trails? David Whitley picks out the hidden hotspots in key US hubs.
When you visit the states there are certain places that you can't skip over. America's biggest cities are a staple when planning that USA trip and here are seven of the best.
New York City
Why go
NYC is anything you want it to be. The Statue of Liberty, Broadway shows, Empire State Building, Central Park and the Manhattan skyline pull you in, but the multicultural feel, small museums and hip enclaves keep you coming back.
Secret stay
The Wythe Hotel in Williamsburg is an astonishing example of industrial conversion. The exposed brickwork of the former sugar cooperage remains, but the high ceilings, huge windows and skyline views make it special.
Secret bar
Pine Box Rock Shop inhabits a former casket factory in Bushwick, Brooklyn, and still has the old warehouse look. The bar staff are equally at home with cocktails and craft beer, and the atmosphere is highly sociable.
Secret restaurant
Fedora in the West Village is tiny, but it's worth squeezing in for. The menu has French influences, while service is both charming and knowledgeable. It feels neighbourhood like but works on a classy, upmarket level too.
Be a local
Manhattan Kayak Company is primarily aimed at locals, but it accepts visitors on tours too. The night-time paddles are particularly inspiring – you feel the city's hum and get a totally new perspective on the cityscape.
Washington DC
Why go
The White House, Capitol Building, Smithsonian Museums, memorials and monuments. And that's without leaving the confines of the National Mall
Secret stay
With character by the bucket load in a 19th-century senator's house, the American Guest House is a classy take on old Washington. Period furniture, free wifi and made-to-order breakfasts elevate it above the herd.
Secret bar
Columbia Heights is the once-dicey area coming good, and Room 11 typifies the exciting things going on there. It's an unpretentious, friendly wine bar that does excellent small plate food, amid a magical neighbourhood vibe.
Secret restaurant
DC has a massive expat Ethiopian population, and of the scores of Ethiopian restaurants around U Street NW, Dukem is consistently a winner. There's live music twice a week, and meals are eaten as in the homeland – small tapas-style dishes scooped up with spongy flatbread.
Be a local
For all the world-class museums on the National Mall, ask a local which is the best in town and many will say The Phillips Collection near Dupont Circle. The private modern art museum is all thriller, no filler – and sees a fraction of the Smithsonian crowds.
Boston
Why go
History – this is where the American Revolution began and Boston is happy to dwell on it – and homeliness. The city prides itself on walkability and a certain un-American quaintness but mixes in stellar attractions such as the JFK Presidential Library.
Secret stay
The Charlesmark in buzzy Back Bay does a nice line in thoughtful extras, such as free bottled water and gratis guidebooks to explore the city. The staff are incredibly friendly and the rooms are a bargain by Boston's very steep standards.
Secret bar
Forget the Irish pubs, Boston's at its best with small neighbourhood bars. Anchovies in the South End is a classic example – it's always full, everyone talks to everyone else and the bar staff seem to love their job.
Secret restaurant
The food at Prairie Fire at Brookline is impeccably fresh – with their smoked bluefish toast approaching divinity. Dishes are inventive, prices are reasonable and service is warm – it's a far better bet than the touristy waterfront restaurants.
Be a local
Take a ferry out to one of the Harbor Islands. The green Spectacle Island has plenty of walking trails, while Georges Island is the easiest to get to. It's a mellow spot in which to catch jazz performances, kids shows and baseball games.
Los Angeles
Why go
Hollywood, Disneyland, Rodeo Drive, Santa Monica… Lala Land is full of names that require no explanation. But Downtown's cultural renaissance, the surf culture and scores of underrated museums take you beyond the usual.
Secret stay
The Petit Ermitage in West Hollywood bills itself as a Bohemian alternative to the big-name hotels. The rooftop's the star, though, doubling as a butterfly and hummingbird sanctuary and offering 360-degree views of the Hollywood Hills from the pool.
Secret bar
With a live Cuban band, killer rum cocktails and secret entrance through an unmarked door just to the east of the main Hollywood attractions, La Descarga LA harks back to exclusive prohibition-era bars. It's a place to dress up for, though – and reservations are strongly advised.
Secret restaurant
The underrated Studio City area is jammed with good Japanese joints, but Asanebo is arguably the star. It's cosy and relaxed but does both classic and experimental fusion dishes imperiously.
Be a local
The 5.5-kilometre loop track in the Rundle Canyon Park offers super-sexy views of the city from the Santa Monica mountains. It's also a great spot for watching celebs and yapping ratdogs take their Botoxed-up owners for a walk.
Chicago
Why go
The most impressive architecture in the world, neighbourhoods with instantly distinctive characters and cultural big hitters that range from world-class public art in Millennium Park to globally-revered blues and comedy clubs.
Secret stay
Hotel Lincoln in leafy, broadly-residential Lincoln Park is a great out-of-centre find. It has contemporary teched-up rooms, but bonuses such as rooftop yoga sessions and staff-led running tours set it apart from the herd.
Secret restaurant
Au Cheval is spoken about in hushed tones around these parts. Locals don't necessarily want tourists to barge in on their favourite place in the city. But this establishment is considered home to America's best burger. People line up around the block for a bite of one of these bad boys. The signature burger has an egg placed on top and that yolk, ugh, is incredible.
Be a local
Whether you care about sport or not, getting tickets to see the White Sox (baseball) and Blackhawks (hockey) will get you in amongst salt-of-the-earth Chicagoans. It's about the vibe and the talk, not the game.
Dallas
Why go
Charitably? It's the gateway to Texas with a superb sporting and cultural scene. Uncharitably? Because Qantas flies direct from Australia and it's where JFK was assassinated.
Secret stay
The superbly-refurbished Belmont revels in late 1940s retro kitsch and the cocktail bar has the quintessential view of the city skyline. In the summer months, it has 'dive-in' movie screenings – classic films shown by the pool.
Secret restaurant
Oak in the Design District has currently got the locals talking, with a global menu. This includes Germany, Morocco, Spain and the Middle East – the chef doesn't like being tied to one spot. However, it's the desserts – especially the chocolate panna cotta – that are spoken of in reverent tones.
Be a local
Contrary to appearances, not everyone in Dallas worships the car. The 5.6 kilometre Katy Trail is the place where walkers and cyclists go to escape the fumes and freeways. The old railway track between the West End and Knox-Henderson areas has been turned into a skate park.
Miami
Why go
Art deco, parties and people watching on South Beach, plus easy access to the Florida Keys and Everglades. White linen suits are optional.
Secret stay
The Riviera is in the heart of South Beach, matching the classic 1940s Miami deco look outside with bold, high-quality furnishings inside. It feels peacefully low key, right down to the poolside cabanas.
Secret bar
With strong Japanese vibes emanating off of it, Kaido Miami combines dimly-lit atmospherics with beautiful Asian dishes and innovative cocktails. The bar is great if you get a bit snacky while you drink and is a must-do when visiting South Florida.
Secret restaurant
La Ventana in South Beach might not look like much, but the Colombian food served up inside on the little wooden tables is superb. The marinaded shredded beef patacones are dangerously moreish, and the family-run vibe is a breath of fresh air in the area.
Be a local
Visitors flock to South Beach, but locals hit Key Biscayne for less frenetic weekend action. Sickeningly healthy types can be found stand-up paddleboarding, cycling and kiteboarding. Lessons are available in the latter through Miami Kiteboarding.
LEAVE YOUR COMMENT