Wild ride: Road tripping the Yukon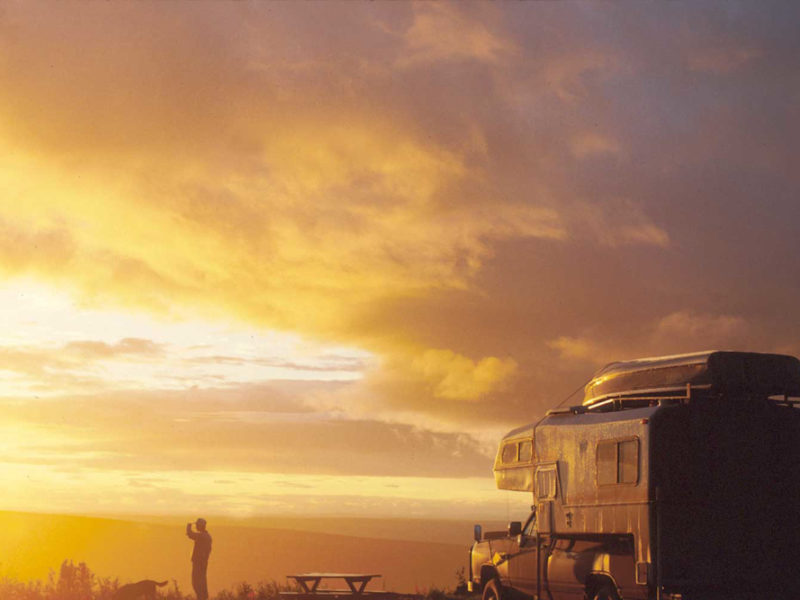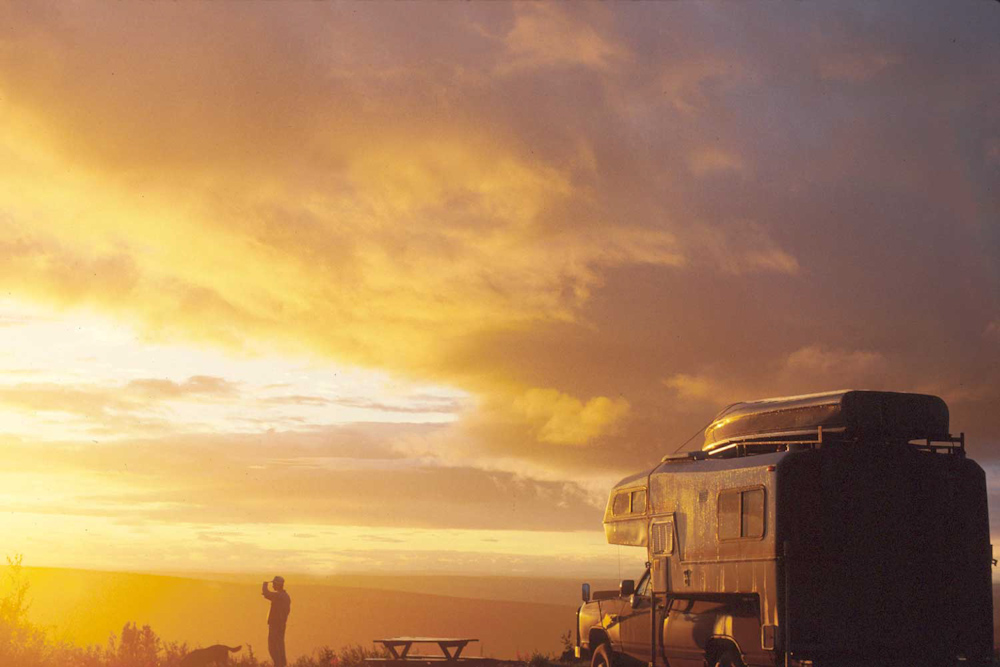 Renting an RV and hitting the very wide and wild open road is the best way to explore the Yukon Territory's extreme grandeur, writes Katrina Lobley.
The Yukon is often described as larger than life – a phrase that could also apply to its recreational vehicles.
I'll soon learn that our RV isn't the biggest on the road – not by a long shot – but I feel more than a little overwhelmed as I slide behind the wheel of my home away from home for the first time.
I'm picking up the wheels in Whitehorse, capital of the far-flung territory that shares a border with Alaska.
Our first stop is the supermarket – a task that seems daunting when you must park a thing that feels as big as a bus.
We circle the carpark, looking for neighbouring empty spots so that I can pull in without scraping anyone's paintwork.
When we return with armfuls of groceries and a few local brews (I recommend Yukon Brewing's Midnight Sun, an espresso stout, and Deadman Creek, a cranberry wheat ale) and start stocking the fridge, my fearfulness is finally replaced with a buzz of excitement.
After all, we're about to hit the wide open road under the midnight sun. Up in the Yukon in midsummer, it really doesn't matter how long it takes to get anywhere. It'll still be light when you arrive.
Scattered over the territory is a collection of handy government campgrounds with basic facilities (env.gov.yk.ca) and we drive north along the Klondike Highway until we reach one at dinnertime.
We have visions of enjoying dinner in the great outdoors but unfortunately some of the world's biggest mosquitoes have also set up camp here (tip number one: pack super-strength repellent).
Luckily the RV has a dining table so we dine indoors instead and try to grab some sleep (tip number two: bring eyeshades because the midnight sun will trick you into constant wakefulness).
Before leaving Australia, we roughed out our driving route: a big lazy loop through the Yukon that will also take us into Alaska for a moment.
Some road-tripping holiday-makers might venture north then double back to Whitehorse (thanks to the extreme terrain, few roads have been forged across the Yukon).
Our Yukon-Alaska loop is selected because there's no doubling back – apart from a detour up the Dempster Highway to see the impressive jagged spires of Tombstone Territorial Park (try flying over it if you want a break from driving).
As we nose along the Dempster, we can't help but notice the change in the landscape.
We slide into sub-arctic territory and the groundcover changes to mosses, lichens and spongy sedges. Trees become stunted and less frequent, thanks to the permafrost lying under the topsoil.
The effect of the shrinking vegetation is to open up the sky so that it seems endless and full of possibilities.
I keep scanning the countryside for bears – bear warning signs are posted in front of a closed track in Tombstone – but we don't spot one until much later in our journey.
At Tombstone, we also fight the urge to push on up the gravel highway to reach the Arctic Circle.
That photo opportunity will have to wait for another time.
Back on the Klondike Highway, we trace the Klondike River westwards to Dawson City, a quirky gold-rush town where the permafrost has tilted several wooden buildings at an angle (read more about gold rush here).
Dawson City, population 1800, is the Yukon's second-largest community after Whitehorse.
It's a frontier town, forged from the extremes of good fortune and bad luck (many of the thousands of hopefuls who rushed here in the late 19th century upon hearing news of gold were too late to stake a claim). Some left as soon as the next gold discovery was made (in Alaska in 1899) but others stayed and made new lives.
Today, this pioneering spirit is still evident. Visitors can taste adventure for themselves by trying the infamous Sourtoe cocktail that contains a real human toe (just don't swallow the toe or there'll be a hefty fine).
Travel back in time by watching high-kicking can-can dancers perform at Diamond Tooth Gerties Gambling Hall (three shows nightly between May and September) or head to Robert Service's wooden cabin to hear actors in period costume perform the rollicking poems of the Bard of the Yukon who lived in Dawson City from 1908 to 1912.
From Dawson City, we strike out along the Top of the World Highway – joining other RV drivers and Harley-Davidson riders bound for the Alaskan border.
Complete your US entry requirements (most Australian travellers need an ESTA authorisation) well before reaching the border.
One amusing stop on the Alaskan side is the blink-and-you-miss-it community of Chicken (population seven) – home to the Goldpanner Gift Shop that offers every kind of chicken-themed souvenir imaginable.
We hit the busier Alaska Highway, turning left for Kluane National Park, home to Mt Logan, Canada's highest peak.
It's in this area that I finally see my first grizzly, snacking on wildflowers near the roadside verge. We're the first to pull up but we're soon joined by other RVs.
In fact, we quickly learn that if a bunch of RVs are pulled over to the side of a road, the occupants are usually staring at a bear. Some crazy people even hop out of their vehicles for a closer look (tip number three: it's safer inside your RV if bears are about).
As we ramble around Kluane's stunning hiking tracks on foot, we remain on high alert for bears but don't encounter any.
For me, the oddest sensation while hiking is that time doesn't matter – we can return to the RV any old time we please and it still won't be dark.
All this daylight means we can also check out the other RVs around us at the campgrounds. Some have satellite dishes and slide-out rooms. Others are towing cars for day trips. We even hear rumours that some are decorated with glitzy chandeliers.
We've fallen in love with our mobile holiday home even though it doesn't come with any of these extravagances.
As we empty the waste water and head back to Whitehorse, I'm already wondering how any other road trip will stack up against this awfully big adventure.
Details
Rent a recreational vehicle from CanaDream, 17 Burns Road, Whitehorse.

Stock up on supplies in Whitehorse, the Yukon's biggest city. Once on the road, plan all fuel stops with care as gas stations are few and far between.

If you need to stay overnight in Whitehorse, stay at the Edgewater Hotel, 101 Main Street.

Air Canada flies daily from Vancouver to Whitehorse.

For more information, visit Travel Yukon.
Heading to Yukon?
Looking for more to do in Yukon? here's are some of our favourite picks:
LEAVE YOUR COMMENT