10 must-visit Asia destinations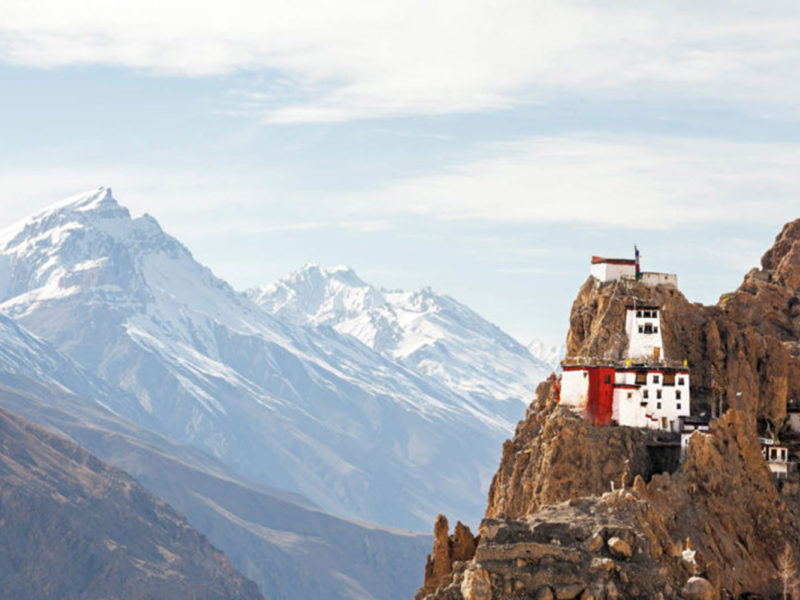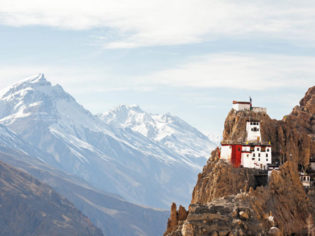 From Tokyo Bay by boat to Nepal like a local and ancient discoveries from Tibet to Sri Lanka, there's no end to the rich experiences and adventures that Asia has in store .
1. Tibet
Tibet is a place so breath-taking (literally – thanks altitude) that you won't want to leave, even after a 24-day trip. Start your journey in the picturesque city of Kunming in China, and spend time visiting local sites like the Stone Forest, an awe-inspiring symphony of limestone. Fly to Lhasa, Tibet's ancient capital, where the temples are your primary port of call. You can also spend time getting to lesser-known places like Shigatse city, and the ultimate high – Everest Base Camp. Finish your trip with a visit to see real live pandas in Chengdu, before heading homeward. (The bears stay in Chengdu though guys; you can't take them with you.)
2. China
You wouldn't think that a 14-day holiday could show you a great big chunk of China, but as long as it's well-planned, it's actually possible. Make time to visit the busy metropolises of Shanghai, Xian, Beijing and Guilin, while also getting to see remarkable sights like Yangshuo village (experienced from a boat on Li River, no less), the vibrant green rice paddies of Yangshuo, and of course, the Great Wall itself.
3. Ancient Lands of Central Asia
Spend 28 days exploring some of the most magnificent sights Asia has to offer. Find yourself camping beside Darvaza Crater in Turkmenistan, a flaming, 80 metre natural gas crater that has stayed alight for over 40 years. Eat local cuisine in the ancient cities of Bukhara, Tashkent and Samarkand in Uzbekistan, before visiting Kazakhstan and the peaceful lake of Tian Chi in China.
4. Japan
The Japanese Golden Route – Tokyo, Mount Fuji, Kyoto, Nara and Osaka. In Tokyo you will experience Tokyo Bay by boat while enjoying your evening meal, and the bullet train to Kyoto is a must (these super-comfortable, luxurious trains will make you wonder why you ever questioned rail-travel).
5. India
India's mammoth northern regions are jam-packed with thousands of incredible sites, but getting to see them all on one trip isn't an easy feat. With a bit of preparation however, take in-depth tours of Jaipur, Jodhpur, Delhi and Varanasi (where you will welcome in the day with a boat ride on the holy River Ganges), see the Taj Mahal at Agra, the temples at Khajuraho and even spot some local wildlife on a bespoke safari.
6. Sri Lanka
For some reason Sri Lanka looks a lot smaller on the map than it actually is (perhaps because of the enormity of India, right next door). It's a big island with mostly pretty basic roads, so it can take a long time to see the highlights. Go from the ancient cities of Polonnaruwa and Anuradhapura, to the holy relics of Kandy and historic Galle Fort, and of course, to the tea plantations that made this island country so famous.
7. Cambodia
On the Cambodian leg, go through the heart of the country and up to the very north of long, lean Vietnam, you explore Siem Reap and the water-dwelling communities of Tonle Sap Lake. Find your inner Indiana Jones in the overgrown temples of Beng Mealea, or at historic Angkor.
8. Laos
In Asia, Laos is certainly a highpoint. From the verdant city of Luang Prabang and its spectacular Kuang Si waterfalls, to the peaceful town of Vang Vieng, this is a trip that is as captivating as it is relaxing.
9. Vietnam
In Saigon you will experience the city's colonial past, even encountering its famous Cu Chi Tunnels, where many resistance activities took place during the Vietnam War. Cruise down the Mekong Delta, experience the picturesque beauty of Halong Bay and see the beautiful Po Nagar Cham Towers of Qui Nhon.
10. Nepal
Home to 10 of the world's 14 tallest mountains, Nepal has got to be on your bucket list. Spend a day in Kathmandu acclimatising to the Himalayan altitude before getting to grips with local markets, ornate temples and traditional dancing. You should even take the opportunity to visit traditional Newari houses in Dhulikhel, which is why you do a tour, really – for the sort of experiences you won't get anywhere else.