Why this is the best time to book that dream holiday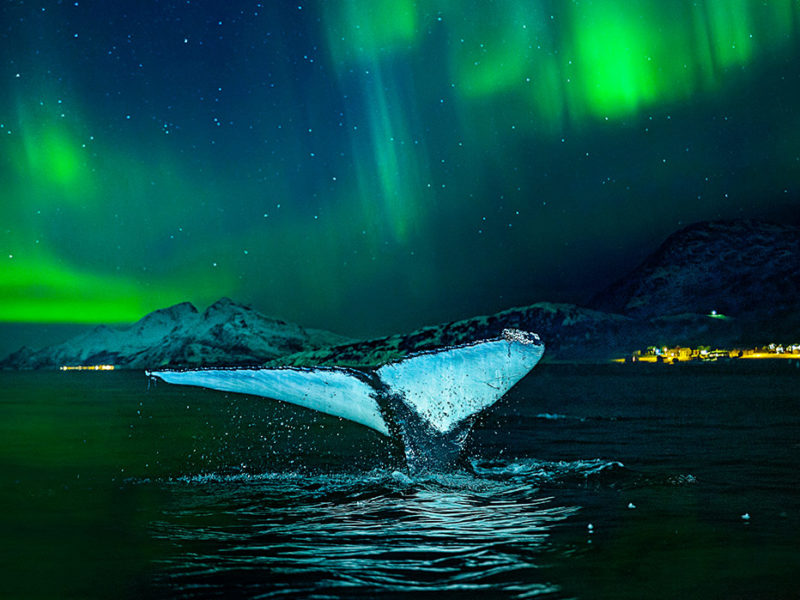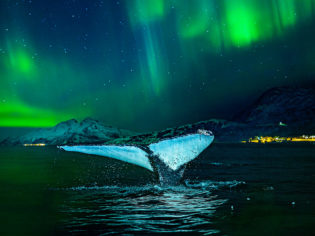 |

This Article was created in partnership with Hurtigruten

|
The coming of each new year brings an irresistible opportunity for recalibration and revitalisation; a chance to begin a new page and fill it with dreams and hope for the days to come.
Never has this been as important as right now. Having remained exactly where we were for the last year, with even the most basic travel curtailed, now is the time to look ahead and start planning – and dreaming – big. We're talking Galapagos, Alaska, the Northern Lights and Antarctica big!
One of the side effects of our collective enforced grounding has been our re-evaluation of what travel actually means to us. It had become such a routine part of many people's everyday lives that many of us had started to take the privilege of travel for granted and strived for quantity – clocking up air miles and ticking off destinations – over quality. We had plenty of time and endless opportunity to see those once-in-a-lifetime places later, until we didn't.
But as we start to venture back into the world, once-in-a-lifetime is now much more compelling than the quick and easy. After going for so long without travel, it is time to actually luxuriate in the experience once again.
It is exactly this type of travel, filled with amazing journeys and immersive experiences, that Hurtigruten specialises in, and which it is determined to make a travel dream come true right now. Its New Year Global Expedition Sale offers up a roster of bucket list destinations, unique inclusions and amazing savings. Think the untamed beauty of Alaska or the Northwest Passage, the drama of Norway's winter coastline, and the wild and exotic allure of The Americas at a saving of up to $1500 per cabin or Antarctica for the staggering flight-inclusive price from just $10,999.
And it offers up all of these with peace of mind reassuringly built in. While the sale is on now, you can choose to travel when it suits you best, whether that's this year, next year or in 2023. Whenever you decide to travel, you can book with confidence* knowing that you can cancel your cruise for any reason and Hurtigruten will refund your money, including your deposit, within 14 days, no questions asked (check out the terms and conditions when booking).
Travel dreams come true
Seeing the Northern Lights play out against the inky winter skies of Norway is an ethereal experience like no other: nature's own version of a choreographed lightshow writ large. Caused by the protons and electrons of solar winds hitting the particles in the Earth's atmosphere and releasing energy, your chance of witnessing the vivid colours and shapes painted above the horizon increase the further north you venture.
Hurtigruten's Norway Expeditions cruise, departing Dover in England (and perfectly framing its famed white cliffs), crosses the North Sea and takes in the likes of Brønnøysund, where the nearby Vega Island was listed as a UNESCO World Heritage site due to the centuries-old sustainable way of life of its local community, the Lofoten Islands with their jutting, snow-capped peaks and ridiculously pretty villages, and North Cape, the northernmost part of Europe. And at the end of each day there is ample opportunity for searching the night sky for wisps of colour (the least you will have to settle for on a clear night is an uninterrupted blanket of stars).
Snaking its way from Canada, past Greenland to Iceland, The Northwest Passage offers up some of the most spectacular and unspoilt scenery left on Earth. The blissful remove from modern day life found here amongst the austere fjords and pristine mountain ranges is truly a salve for the soul, demanding that you reassess what it means to truly be immersed in the natural world.
Explorations here stretch from 19 to 26 days and allow privileged participants to slowly cruise the icons at the heart of the Northwest Passage – Beechey Island, Dundas Harbour and Pond Inlet to name a few – and experience wildlife at close range. Days are filled with activities such as kayaking through icy fjords like Kvanefjord, on the west coast of Greenland; visiting Nuuk, one of the smallest (and cutest) capital cities in the world; and spending time with welcoming Inuit locals to experience their unique customs and way of life.
The diverse cultures and awe-inspiring sights of The Americas are the new benchmark of exotic and compelling experiences when it comes to travel. From the jungles of Costa Rica, teeming with weird and wonderful creatures, to the serene beauty of Lake Titicaca (complete with the fascinating floating islands handmade by the local Uru people from buoyant totora reeds), to the man-made behemoth that is the Panama Canal, the wonders here cannot be contained to just one journey alone.
You need to return at least twice to lavish the time necessary on two of its absolute must-experience locations: the wondrous ancient mountaintop citadel of Machu Picchu in Peru and Ecuador's mind-blowingly biodiverse Galápagos Islands. Hurtigruten have a selection of cruises that take in these iconic destinations, as well picturesque cities such as Lima, fascinating archaeological sites, and the Isla de la Plata area of Ecuador's Parque National Machalilla, known as the 'other Galapagos'.
When it comes to truly remarkable singular experiences, there is nowhere on Earth that challenges Antarctica. Even the act of getting to the otherworldly white continent is the definition of indulgence: sailing out of the blissfully remote Argentinian outpost of Ushuaia in Tierra del Fuego past lolling seals, and cruising on the vast emptiness of the Drake Passage. Once there, days are spent floating by hulking masses of vivid white and blue ice, setting out on landings to explore the vast, unspoilt surroundings, experiencing wildlife at arms-length and luxuriating in the dreamlike edge-of-the-world isolation.
LEAVE YOUR COMMENT