The latest (and greatest) cruising news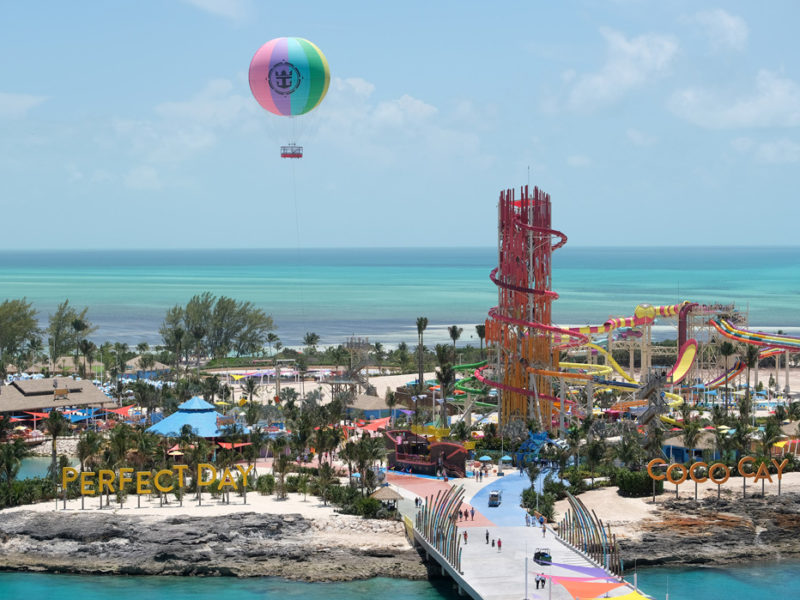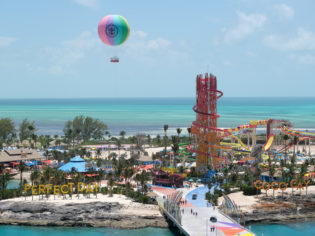 |

This Article was created in partnership with Cruiseco

|
Cruising now goes way beyond simply the bigger, the better, the flashier and the splashier (although we have that covered here too). Thinking outside the box also means a feel for the arts, and exclusive extras, are making this wave season very cruisey indeed.
Culture with a 'sea'
The Louvre Abu Dhabi is taking to the water, with two culture-focused cruises set for 2020 in partnership with Ponant. The 10-day Cultural Jewels of the Adriatic itinerary sails from Athens to Venice in August, cruising via ancient Greek and Roman cultural treasures. November's nine-day Treasures of the Persian Gulf itinerary, meanwhile, sails Muscat to Dubai via Qatar, taking in architecture, the dhow (boat) builders of Sur and the Arabian 'fjords' of Khasab.
Onboard cultural enrichment is levelling up in 2020. Silversea's newest flagship, Silver Muse, will host David McAllister, Artistic Director of The Australian Ballet, this coming January, while MSC is launching a world-first 'fine-art experience at sea'. The brand new MSC Grandiosa will include an immersive art/dining experience involving the 26-piece Edgar Degas exhibition, the Danse Dessin series, displayed within the ship's L'Atelier Bistro eatery, accompanied by video presentations, to feed all the senses.
Choose Your Cruise, Artist Network and Cruiseco will celebrate 10 years of Music Cruises in 2020. The trio will host 8,000 music lovers across Cruisin' Country, the Bravo Cruise of Performing Arts and Rock the Boat, combining travel and music for an unforgettable holiday experience. Expect music favourites of the likes of Lee Kernaghan, Troy Cassar-Daley, Anthony Warlow, Ruthie Henshall, Suzi Quatro and Russell Morris – just to name a few!
Private perks
Royal Caribbean has gone all out (again), investing US$200 million to deliver the ultimate 'pleasure island'. For the use of its passengers only, Perfect Day at CocoCay is a bright, primary-coloured, hedonistic playground of more than 6000 deckchairs, the tallest waterslide in North America, the Caribbean's biggest wave pool and largest freshwater pool, a 30-water-cannon water park, a zipline (with a splash landing), and more than we can fit in these pages.
Seabourn cruises are known to be all inclusive, but when they do add an extra, it's a doozy. They've just launched Seabourn Private Air for cruise passengers who'd prefer not to mix with the hoi polloi when transferring to or from their cruise, or who'd like a quick overland jaunt mid-voyage. The flights are priced per plane, not per person, but you can rest assured your private jet has that Seabourn all-inclusive vibe once you're aboard, with as much Regiis Ova caviar and Montaudon Champagne as you like.
A message from Cruiseco
The cruise industry's continuous offering of 'bigger, better and shinier' year on year is not going to slow down as we come into 2020. Close to home, Princess Cruises will bring their first MedallionClassTM ship, Ruby Princess, to our shores to deliver personalized guest experiences through innovative technology. Further abroad Seabourn will take expedition cruising to new luxurious heights whilst new industry player, Virgin Voyages, is set to change the cruising landscape with Scarlet Lady. All this innovation is excellent for the cruiser who is now delighted with ever more holiday choice! With such choice we will see cruisers lean on their specialist travel agents to navigate the complexity of cabins, ships, onboard offers, ancillary purchases and destinations to ensure they are matched with their perfect cruise holiday every time. Its an exciting time for cruising! Adam Vance – General Manager, Sales and Marketing Cruiseco
Cruiseco cruise tips
Book through a cruise specialist: as the cruising market has exploded, so too has the number of cruise specialists – each one up to date with the latest developments and full to the brim with specialist knowledge. So, speak to a cruise specialist when you're ready to book – they're the experts in the industry.
Check in online before sailing: add on any drinks packages, shore excursions and specialty restaurants to make sure you don't miss out on your preferred timings.
Take advantage of free activities: most cruise lines' entertainment, such as group activities, classes and theatre shows, are included in the cruise fare. Check out the entertainment on board to make the most of it.
The Cruiseco difference
Hassle-free: all the research is done for you
Expertise: you're in the hands of an expert who can offer the best advice
No nasty surprises: Cruiseco will let if there are any special visa requirements, unusual departure times or hidden costs
Peace of mind: you can rely on your travel agent to lend a helping hand should anything unexpected happen while you are overseas
Matched with your perfect cruise: Cruiseco will find your cruise match based on your budget, who you like to travel with, the ports you want to visit and the experience you would like on board
Best value: your cruise specialist is familiar with all of the cruise line brands and what they offer, ensuring you get the best deal in market, laden with bonus add-ons.
Call the Cruiseco Concierge on 1800 550 320 to find your local Cruiseco Travel Agent or visit cruising.com.au.
LEAVE YOUR COMMENT