Nine of the best repositioning cruises in 2020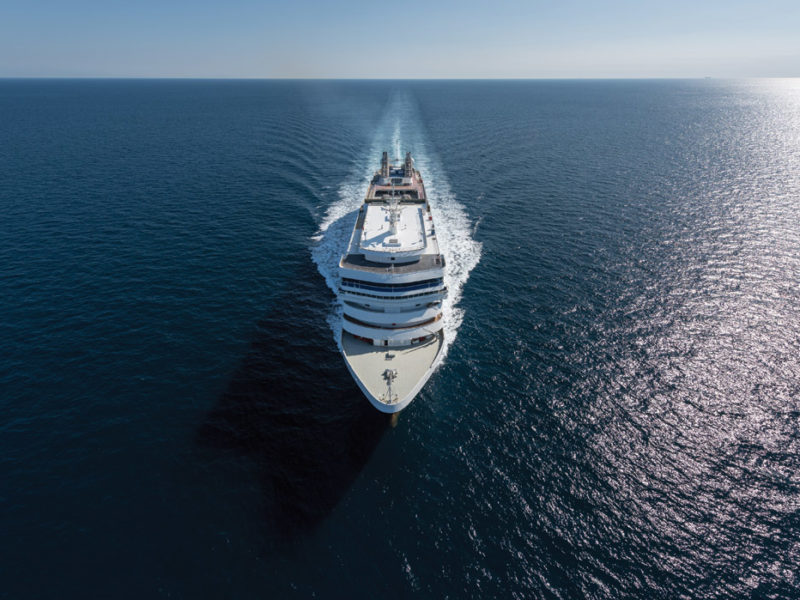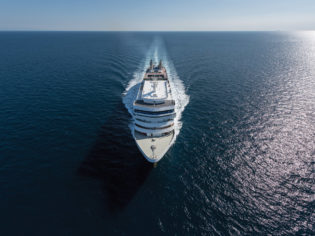 |

THIS ARTICLE WAS CREATED IN PARTNERSHIP WITH Cruiseco

|
At the end of summer, the cruise ships sailing our shores leave for warmer waters – and you can go with them. Here are the nine best repositioning cruises for 2020.
What are repositioning cruises?
As seasons change and the weather becomes cooler, many cruise ships are relocated across oceans to warmer locales. These one-way itineraries are dubbed repositioning cruises and allow passengers to experience a unique itinerary that typically only runs once a year. Crossing oceans takes time, so these itineraries usually include many consecutive days at sea, which means they're suited to experienced cruisers who enjoy life on board.
Sydney to Singapore, 19 April 2020 – Royal Caribbean International
This 14-night cruise is a slow journey to the cosmopolitan city of Singapore that gives guests the chance to explore some home-based destinations, such as the Whitsundays, Tropical North Queensland and the Top End along the way. There are nine days at sea, including four consecutive days. Voyager of the Seas is the largest cruise ship to depart from Australia and is an action-packed vessel with nine dining venues, multiple bars, and a whole heap of fun for young and old alike, with waterslides, a surfing simulator, ice skating, rock climbing, laser tag and more.
Sydney to Bali, 23 January 2020 – Regent Seven Seas
This unique 16-night cruise sure is more interesting than a direct flight, with stops in Papua New Guinea and the exotic Indonesian island of Komodo, home to the Komodo dragon. The itinerary travels via the Queensland coast before diverting to Alotau and Port Moresby in Papua New Guinea, west to Darwin and north to Indonesia. The luxurious small ship Seven Seas Navigator is deemed a six-star experience, and its 490 guests will be amply entertained in comfort during the seven days at sea. For those who like to keep busy, this cruise has unlimited shore excursions included in the fare.
Sydney to Tahiti, 28 February 2020 – Norwegian Cruise Line
Escape the turn of autumn in some of the world's most beautiful tropical destinations on this 21-night cruise. It's perfect for sun, sand and sea lovers who enjoy a more relaxed pace with stops in New Caledonia, Vanuatu, Fiji, Samoa and French Polynesia. There are eight days at sea to become acquainted with the Norwegian Jewel, which has some of the largest suites at sea, 16 dining options, 15 bars, and some seriously great entertainment.
Sydney to Tokyo, 1 July 2020 – Princess Cruises
Culture vultures will be drawn to this 22-night cruise that encompasses five countries: Papua New Guinea, Philippines, China, South Korea and Japan. It covers a multitude of landscapes from futuristic Shanghai to picturesque Mt Fuji, and the fascinating culture and cuisines that come with them. There are eight days at sea, including five consecutive days, which you'll spend on Sun Princess. This classic cruise ship caters to multigenerational family travel, with a number of dining venues, awesome kids' clubs, enrichment classes and an expert speaker series.
Sydney to Honolulu, 24 March 2020 – Carnival Cruises
This 18-night transpacific cruise journeys to Hawaii's state capital, Honolulu, via other beautiful island destinations including New Caledonia, Tonga and French Polynesia. Think white sand, crystal-clear waters and friendly, happy locals. The itinerary includes 11 days at sea, with four consecutive days. Carnival Spirit is a good all-round ship that caters to most age groups with a number of dining options and entertainment, from stage shows to outdoor movies to arcade games.
Perth to Singapore, 12 February 2020 – Cruise and Maritime Voyages
West-coasters can voyage to Singapore on this grand 26-night Southeast Asian itinerary that first takes in the Kimberley coast and then heads north to Indonesia, Malaysia, Vietnam, Thailand and Cambodia. Guests will experience a varied itinerary of tropical island landscapes, emerald rainforests, ancient temples and bustling cities as well as 12 days at sea. The Vasco da Gama is a luxurious mid-sized ship allowing for a more intimate experience, with a shopping gallery, casino, two swimming pools, and four entertainment venues.
Sydney to Cape Town, 6 March 2020 – Cunard
Cross the Indian Ocean on this exceptional 26-night journey to scenic Cape Town. The itinerary traces Australia's southern coast to Western Australia, across the Indian Ocean to the islands of Mauritius and Reunion, and finally on to South Africa. There are 16 days at sea, including seven consecutive days, which is the longest in this list – but the supremely elegant Queen Mary 2 is the kind of ship you can spend such time on. It boasts premium accommodation, West End-style productions, a 3D planetarium, and a lively schedule of wine experiences, high teas and gala balls.
Perth to Bali, 21 November 2020 – Silversea
Make your way to the much-loved destination of Bali on this luxurious 12-night cruise that heads along Western Australia's striking north-west coast, on to the lesser-visited Indonesian island of Lombok, then to East Java before ending in Bali. There are only four days at sea on this cruise, and it will be spent very well aboard Silver Muse, an ultra-premium small-size ship, which caters to the most discerning of travellers
Sydney to Vancouver, 2 April 2020 – Holland America Line
This epic 39-night cruise is an unforgettable journey from Sydney to Vancouver, crossing two oceans and the equator. The itinerary includes ports in New Zealand, New Caledonia, Fiji, American Samoa and Hawaii. It's a true contrast of landscapes, from New Zealand's wine country, to the paradisiacal Isle of Pines and the urban metropolis of Vancouver. There is an impressive 20 days at sea, including five consecutive days, which are spent on Noordam. This modern ship features cooking shows, museum-quality art, world-class live music, BBC Earth Experiences and wellness activities created in partnership with O Magazine.
For more information about repositioning cruises from Australia, visit Cruiseco.