You can snag a cruise half price in NCL's Black Friday sale - and $500 off your airfare!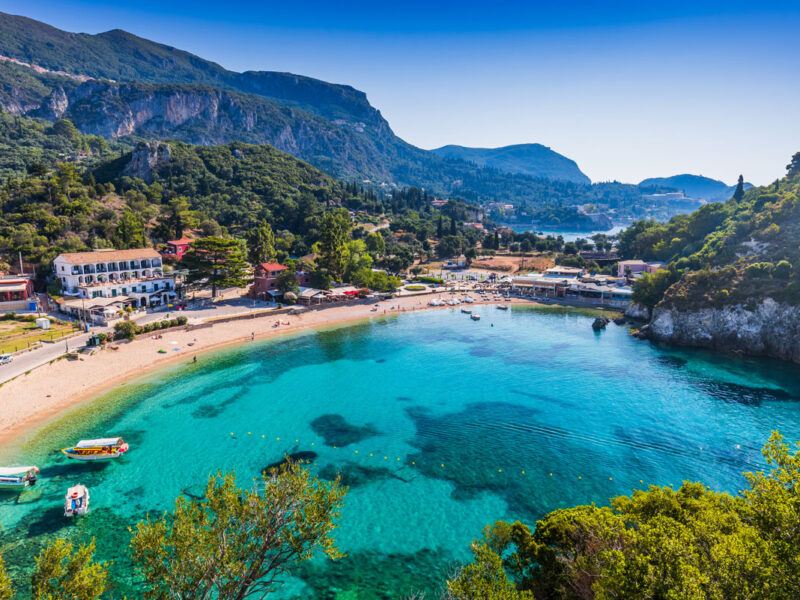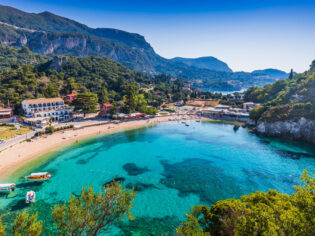 Set sail on a sea-bound adventure with NCL's biggest ever Black Friday Sale, offering up to 50% off incredible journeys, coupled with fantastic perks – from a complimentary beverage package to a generous $500 airfare discount.
In an unprecedented move, Norwegian Cruise Line (NCL) has just unveiled its most significant Black Friday Sale to date, promising eager travellers up to a whopping 50 per cent off its voyages. This marks a substantial opportunity for cruise enthusiasts to embark on a dream holiday with impressive savings.
Here's everything you need to know.
NCL's Black Friday Sale: The juicy details
Unlocking a sea of celebration, NCL's Black Friday Sale, open for new bookings until November 27, 2023, isn't merely a feast of price cuts; it's a treasure trove of deliciously enticing perks. The five popular 'Free at Sea' offers include complimentary beverage packages, shore excursion credits, and specialty dining offers to sweeten the deal. As if that weren't tempting enough, guests can also enjoy a $500 discount on their airfare, making this offer almost irresistible.
These bucket-list-worthy adventures with savings and bonuses extend to a captivating selection of cruises across Europe, Hawaii, Asia, and Alaska. This opportunity tempts travellers to delve into diverse cultures, revel in breathtaking landscapes, and experience exotic locales with a world-renowned cruise line. Does it get any better than this?
Explore and save on these captivating cruises
7-days island hopping Hawaii
Sail on Pride of America, indulging in a seven-day round-trip Inter-Island hop from Honolulu. This unique journey explores four islands in a week, featuring two overnight stays for a deep dive into Hawaii.
Departure: January 6, 2024
Price: AUD$2,150pp*/ NZD$2,350*
11-days of sensational Southeast Asia
Board Norwegian Jewel in Singapore for an 11-day Asian adventure, exploring Thailand, Vietnam, and Malaysia. From the beaches and temples of Phuket to the vibrant markets of Ho Chi Minh and the relaxing mountains of Penang, the itinerary promises to indulge all your senses in the best possible way.
Departure: January 5, 2024
Price: AUD$2,100pp*/ NZD$2,300pp*
10-days indulging in the Greek Isles
Set sail from Rome on Norwegian Prima for a 10-day round-trip to the Greek Isles. Explore the historic sites of Athens, medieval villages of Taormina and Castelmola, breathtaking coastal views, and the mouth-watering fresh seafood of Livorno.
Departure: October 18, 2024
Price: AUD$2,850pp*/ NZD$3,100pp*
7-days adventuring in Alaska
Experience the wonders of Alaska on a mesmerising seven-day cruise departing from Seattle. Norwegian Encore will guide you through Juneau, Skagway, Glacier Bay, and Ketchikan, boasting breathtaking landscapes, whale watching, and gold panning adventures.
Departure: April 28, 2024
Price: AUD$1,550pp*/ NZD$1,700pp*
10-days of Mediterranean magic
Norwegian Viva sails from Lisbon to explore the Mediterranean's gems: Italy, France, and Spain. From the Gothic Quarter in Barcelona to the pastel coastal villages in Cinque Terre, this cruise promises a rich and relaxing cultural experience.
Departure: November 8, 2024
Price: AUD$2,450pp*/ NZD$2,700pp*
*Prices quoted are per person based on twin share and, of course, T&Cs apply. For more information, visit the NCL website. The price includes accommodation and select complimentary offerings like some meals and wi-fi. Transportation to the departure destination and expenses for most meals and experiences are not covered.
LEAVE YOUR COMMENT