How to travel solo (without travelling solo)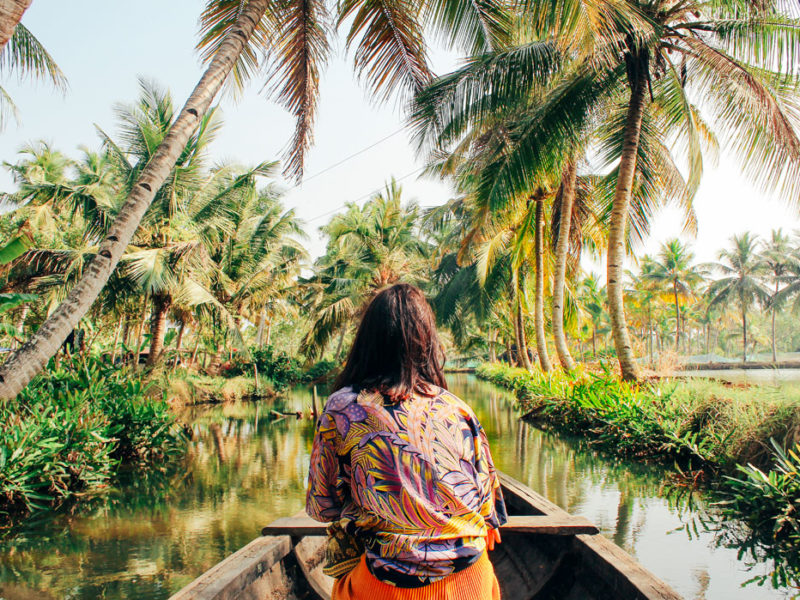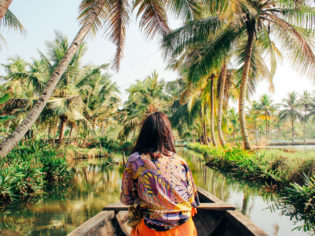 |

This Article was created in partnership with Costsaver

|
Hands up if you've travelled with a friend, family member or partner, and found yourself doing things you really don't want to?
Perhaps you've found yourself bored silly in a foreign art gallery, spending an afternoon at a theme park or watching a performance you have absolutely no interest in. We all have different travel styles and, sometimes, making compromises for someone else can be tough because our holiday time is precious time.
That might explain why travelling solo is on the rise. Forty per cent of Allianz's travel insurance policies in 2018 were single travel policies, up 9 per cent over 2017. And online hostel booking platform Hostelworld reported a 42 per cent increase in solo travel bookings made between 2015 and 2017.
There are plenty of benefits of travelling solo. You can travel when you want, do exactly what you want, and it can push you out of your comfort zone, allowing you to build self-confidence and meet new people along the way. Having said that, many people still feel intimidated by the prospect of travelling solo. It can feel daunting spending big chunks of time on your own in a place that's unfamiliar.
Fortunately, there are plenty of operators who are tuned into the needs of solo travellers and are creating flexible options to help them explore the globe with ease. They offer the best of both worlds: plenty of time to do your own thing, along with organised group activities when you want some company. It's also nice to be able to sit back, relax and let someone else do the navigating and planning for you – one of the more exhausting aspects of travelling on your own.
If you're feeling the pull of a solo adventure, one of these trips might appeal.
Find a flexible (solo traveller-friendly) tour company
Costsaver is a perfect example of a tour operator reinvigorating group travel to suit the needs of solo travellers. Instead of rigid, cookie-cutter package deals, their system allows you to create your own bespoke itinerary, tailoring the trip to your needs. On a Costsaver tour, you travel with the group on the basic itinerary from A to B (making the logistics bit super easy), but can opt in or out of the handcrafted experiences at each destination. This leaves you plenty of time to venture off and explore on your own (armed with recommendations from a destination expert) when you're ready for a little 'me' time.
On a day spent in Lisbon, for example, you can join your newfound tour buddies on a trip to the beautiful fishing village of Nazare or, instead, head off to explore the city solo, meeting up with the group again later for dinner.
A tour like this gives you the chance to travel solo without travelling solo. It gives you the flexibility and freedom of independent travel, but without the risks and annoyances of doing everything on your own.
Get involved in an activity
A great way to make new friends on a solo holiday is by learning a new skill or doing a physical activity. Nothing makes you bond with people like challenging yourself and being thrown in the deep end together. Yoga retreats, surf camps, hikes, cycling tours and ski trips are all examples of this type of holiday.
Alternatively, you might like to spend some of your holiday volunteering in a community that needs a helping hand. A number of operators offer short-term volunteer programs that give solo travellers the chance to give back in a meaningful, sustainable way, while exploring some of the world's most remote and beautiful locations. Some operators even offer community projects as an option extension in an existing tour. This South America Discovery tour, for example, lets you add five days in the heart of the Amazon Basin to your itinerary, working on a sustainable development project with the Kichwa community.
Consider a cruise
Cruises are another great option for solo travellers. There are always plenty of activities offered on board (think karaoke nights and cooking classes), so it's great for meeting new people. On the flip side, you can always retire to your cabin when you're needing a bit of down time. Alternatively, find a cruise carrier that partners with a land-based tour operator for the best of both worlds. For example, Celestyal Cruises is Costsaver's carrier of choice for their eight-day Highlights of Greece tour that includes three nights sailing the Greek Islands.
Celestyal Cruises recently won the solo travel award for ocean cruises. The Greek company has smaller ships and encourages people to dine on communal tables, so it feels a bit more like family and less like you're all alone at sea. The crew also go out of their way to make solo travellers feel welcome, too.
Treat yourself to an all-inclusive escape
Constantly navigating your way from A to B and having your head stuck in Google maps can make solo travel stressful; a pampering holiday, where you stay put and enjoy a little R&R, solves this problem. Find somewhere you can lay low: blending into the scenery by the pool, indulging in a spa treatment or wellness experience, and sampling everything on the menu that takes your fancy (room service optional).
For more information about Costsaver's bespoke itineraries and to book, visit Costsaver.
LEAVE YOUR COMMENT