Why you'll love a Holland America Line cruise in 2023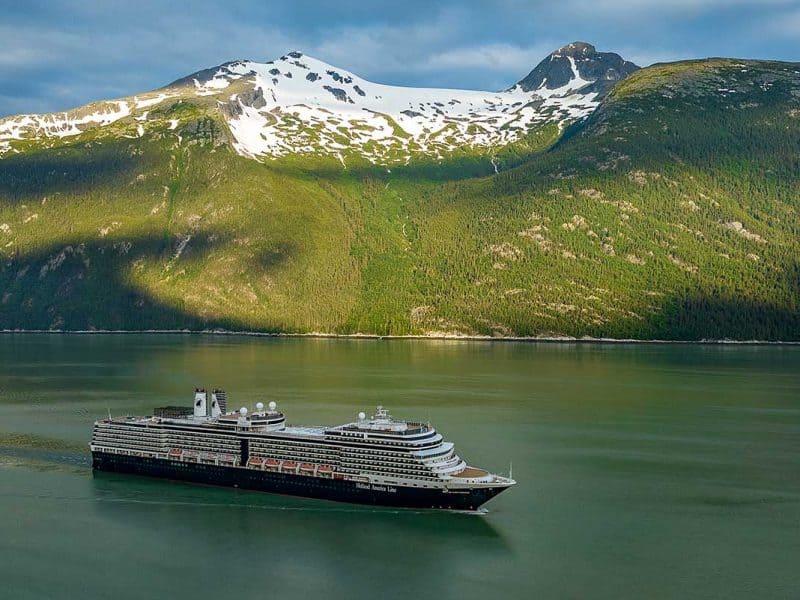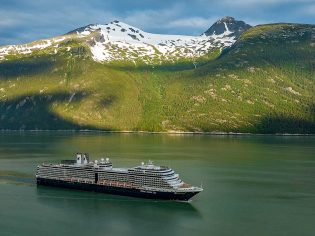 |

This Article was created in partnership with Holland America Cruise Line

|
Whether you're after a snow-capped wilderness or a European fairy tale, there's never been a better time to hit that BOOK NOW button.
It's not every day you receive an invitation to your friend's 150th – or that you would celebrate said birthday by treating yourself to the ultimate present. Yet, as Holland America Line hits yet another milestone birthday in 2023, that's exactly what we should all be doing.
Oh, don't feel bad. Not only can we consider it a special form of revenge (how exactly does one get away with maintaining striking good looks for a century and a half anyway?), but the cruise line has also released some spectacular itineraries around the globe for the coming year.
The brightest burning candle on the layer cake of celebratory cruises? Their 150th birthday commemorative transatlantic crossing aboard Rotterdam, the line's newest Pinnacle Class ship. Retracing (in reverse) the company's first voyage, the cruise will depart Fort Lauderdale on 4 April 2023. The 16-night adventure will make a rare overnight stop in New York City before crossing the Atlantic Ocean, calling in at Plymouth and Dover before arriving in Rotterdam for a night of festivities. Far from what you'd call a standard cruise, passengers can expect commemorative historic menus and cocktails, special performances by guest artists, and an Olympic-style event with classic cruise sporting activities and games.
Clearly, Holland America Line is in a celebratory mood, and her 2023 itineraries and experiences go far beyond any usual commemorative experiences. Here are some key highlights of what cruise guests can embrace next year.
Amazing Alaska with Holland America
The snow-capped destination is impressive enough, but Holland America Line has been exploring Alaska since 1947 (fun fact: their Alaskan voyages actually predate the state by 12 years). To celebrate yet another milestone – 75 years of sailing to Alaska in 2022 – Holland America Line will pour their expertise into delivering their new Alaska Up Close programming, with authentic experiences onboard and ashore that will immerse passengers into the Alaskan way of life.
Featuring local experts leading workshops and lectures, the program means guests on Alaskan itineraries won't just cruise Glacier Bay, but they'll also do a deep dive into its ecosystem thanks to onboard national park rangers and native tribe members. They won't just eat everyday seafood but will enjoy the salmon they themselves caught that afternoon through the cruise line's Savor My Catch ocean-to-table dining experience, or eat like a local through the Port to Table program, which allows guests to enjoy live cooking demonstrations.
In 2023, seven Holland America Line ships will explore Alaska, and they'll sail Glacier Bay National Park more than any other cruise line. There are also Glacier Discovery itineraries that visit Hubbard Glacier or College Fjord, in addition to Glacier Bay National Park and Preserve. The seven- and 14-day itineraries roundtrip from Seattle or Vancouver feature convenient weekend departures and charming ports such as Juneau, Skagway, Sitka and Ketchikan.
Additionally, in celebration of 75 years of exploring Alaska, Holland America Line is partnering with Alaska Seafood Marketing Institute (ASMI) – the first formal partnership of its kind – to highlight the line's leadership and commitment to sustainably sourced local seafood.
Stunning Northern Europe with Holland America
Variety is the spice of life, as they say, and in this case Holland America Line's famous northern European sailings are burning hot, with the cruise line mixing a wealth of seldom-explored locales and overnight stays in historic cities.
In 2023, you can choose from more than 45 unique European itineraries, each one with in-depth ESC talks, Port to Table cooking demonstrations and immersive FOOD & WINE culinary shore excursions to help you get the most out of your voyage. New itineraries include a Greece & Adriatic Antiquities voyage with overnights in Venice, Athens (Piraeus) and Istanbul, plus special sailings that visit the Holy Land or Egypt.
Lock in a cruise aboard Rotterdam and your options include a convenient (and always popular) seven-day Norse Legends voyage, which encompasses the best of Norway's fjords and picturesque villages, or a 21-day Viking Sagas & Northern Isles cruise which covers Norway, Iceland and the United Kingdom. On the menu? Fairy tale scenery of snow-dusted peaks, lava fields and natural hot springs punctuated by shore excursions as varied as arctic fox viewing to calm fjord kayaking.
New Zealand and South Pacific with Holland America
Holland America Line returns to Australian shores in late 2022, offering local cruise enthusiasts a wide range of itineraries on both the Noordam and the Westerdam, kicking off from the home ports of Sydney and Auckland.
Highlights include everything from the 12-day New Zealand Discovery – a voyage that takes in all the top sights of both north and south islands, such as Milford Sound, Napier and Rotorua – to a 34-day South Pacific Crossing departing San Diego and traversing Hawaii, French Polynesia, Cook Islands and Tonga (among others) before arriving in Sydney. As you can imagine, an astounding number of water activities abound, making this the perfect sail for water babies. The experiences offshore are matched by delights onboard this Vista Class ship, including Billboard Onboard and BBC Earth in Concert.
Something different
Fancy a 73-day Grand Africa Voyage aboard Zuiderdam, exploring the continent's variety of splendours, from the pyramids of Egypt and Madagascar's wildlife to overnighters in Tanzania, Seychelles and Jordan? What about a 40-day Grand South America & Antarctica Voyage on the Volendam, rich with scenic White Continent cruising and dreamy stops in the Cayman Islands, Costa Rica, Panama, Ecuador, Peru, Chile and Argentina? Or you could just tip your hat to the ultimate bucket list and say yes to Grand World Voyage, a 128-day journey that covers South America, the islands of the South Pacific, New Zealand, Australia (you can pop in and say hello to the family), Africa and Europe.
What better way to celebrate someone else's birthday than by treating yourself to the ultimate present?
Learn more and plan your 2023 cruise at Holland America Line.