Cruise travel insurance: all your questions answered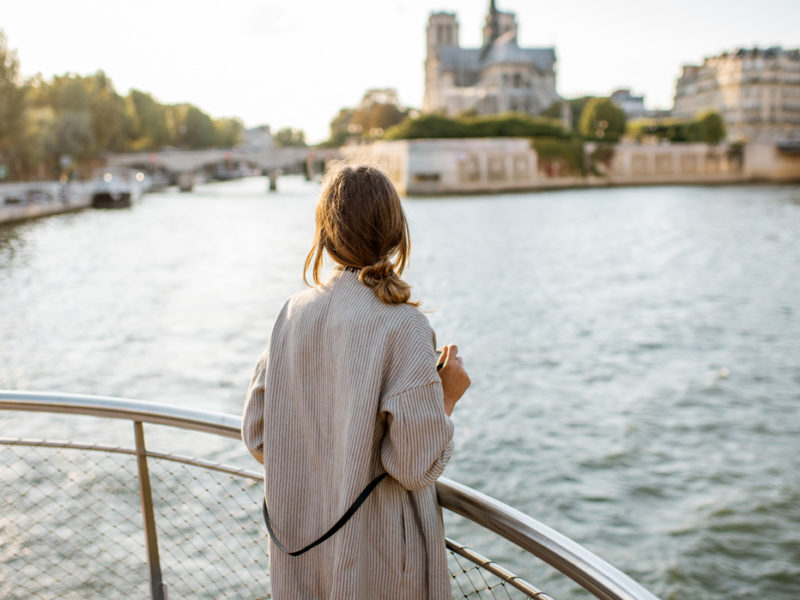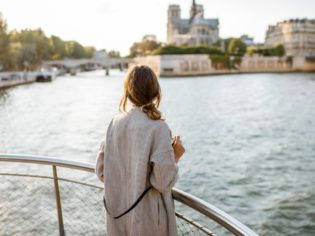 |

THIS ARTICLE WAS CREATED IN PARTNERSHIP WITH 1Cover Travel Insurance

|
A cruise holiday isn't always smooth sailing, but you can buy peace of mind in the form of cruise travel insurance. Here are all your questions answered.
Do I need travel insurance for a cruise?
The last thing most of us want to think about when planning a holiday is what could go wrong. In our visions of sailing away on the sea breeze to palm-fringed shores and white-sand beaches, flight delays, lost bags and medical mishaps don't factor in. But, with a predicted 30 million cruise passengers travelling in 2019 – of which a sizeable number are Australian – it's inevitable that not every dream cruise holiday will go to plan.
Like any other trip, things can go awry. In fact, recent data from 1Cover Travel Insurance showed that 27 per cent of passengers fell ill while on a cruise and one in 10 needed medical assistance. But medical benefits aren't the only thing cruisers made a claim for; 13 per cent of 1Cover cruise claims were for lost, stolen or damaged luggage, and 15 per cent for trip cancellations or delays.
What happens if I get sick or injured on a cruise?
While lost luggage or a cancelled trip are inconveniences, falling ill or injuring yourself at sea has the potential to be disastrous – not to mention costly. Most ships have onboard doctors, but paying them a visit isn't cheap, easily setting you back a few hundred dollars. Medications bought on a cruise are often charged at private rates and medical evacuation (in the case of more serious illnesses) can cost hundreds of thousands of dollars depending on your location.
While it's a common misconception that Medicare will cover you on a domestic cruise, unfortunately, once you're on the water, you're on your own when it comes to health care.
What does cruise insurance cover?
Insurance policies with built-in cruise cover, or with a cruise cover add-on, have additional benefits that apply specifically to cruising. These are some of the most common inclusions.
Weather delays: If you miss your cruise due to a natural disaster or bad weather, cruise insurance will cover you for additional accommodation and travel expenses to get you to the nearest port.
Formal wear: Part of the appeal of cruising is all the elegant events you get to dress up for while on board. Cruise insurance protects against damage, theft or loss of your fancy clothes or jewellery.
Cabin confinement: With so many people together in relatively close quarters, it's not surprising that cruises can be a hotbed for some nasty bugs and lurgies. In the unfortunate event that you do get sick and – god forbid – confined to your cabin, you should be able to make a claim for a daily allowance.
Missed departure: If you miss the boat, cruise insurance will get you to the next port so you can still board the ship and enjoy your holiday.
Onboard medical treatment: Seasickness can happened to anyone – even seasoned sea captains and seafaring explorers – and it's not uncommon to hear of gastro outbreaks at sea. Cruise insurance ensures you're covered for these common ailments, as well as any other major health calamities that happen on the water.
Emergency evacuation for medical assistance: If you are too sick to treat on board, insurance covers you for evacuation by helicopter (or other means) to get you safely to treatment.
Pre-paid shore excursions: If you're forced to cancel pre-paid activities due to circumstances outside of your control, cruise insurance will cover any cancellation fees or lost deposits.
Luggage and personal items: Most cruise insurance includes benefits for lost or stolen luggage or personal items, while some comprehensive policies insure against luggage delays and cash theft should you get pick-pocketed in port.
What doesn't cruise insurance cover?
A disappointing cabin room, misleading brochures, not-so-tasty food, a noisy room, rude staff, annoying passengers or substandard entertainment. Like most travel insurance policies, cruise insurance won't cover the things that didn't quite live up to your expectations.
Nor will it cover the cost of accidents that happen while you're intoxicated or under the influence of drugs (that haven't been prescribed), or treatment for any sexually transmitted diseases you pick up while on board.
If you're prone to leaving things behind, take care on a cruise. It's unlikely that an insurer will pay up for personal items that are lost or stolen because they were left unattended or unsupervised.
How much does cruise cover cost?
Compared to the cost of things that could go wrong, cruise travel insurance is a small price to pay for the protection it provides. The cost of a policy, however, will depend on a number of variables – and your provider. These are just some of the factors that are taken into account:
– Is the cruise domestic or international?
– How long is the cruise?
– Where does the cruise travel to?
– What is the traveller's age?
– Does the traveller have any pre-existing medical conditions?
– What activities will the traveller partake in on board or in port – for example, will they be scuba-diving?
Where can I buy cruise cover?
Most cruise lines, such as Norwegian or Royal Caribbean, will offer their own version of travel insurance – sometimes called 'travel protection'. What's included in a travel protection plan will vary from cruise line to cruise line, so always check the terms and conditions.
You can also go to an independent insurance provider. Some insurers in Australia cover cruises automatically, while others – such as 1Cover Travel Insurance – separate the cost out so that those who aren't travelling on a cruise don't pay for the additional benefits.
If you opt for an independent insurer, your coverage will generally kick in as soon as you purchase the policy, which means you'll be covered for any cancellations or lost deposits if you have to forgo your cruise holiday for reasons that are outside your control.
Whichever option you choose, make sure you research in advance, request a few quotes from different providers and check online reviews to make sure you're getting the most value for your money.
For more information about cruise travel insurance or to request a quote, visit 1Cover Travel Insurance.