7 destinations to add to your 2020 travel bucket list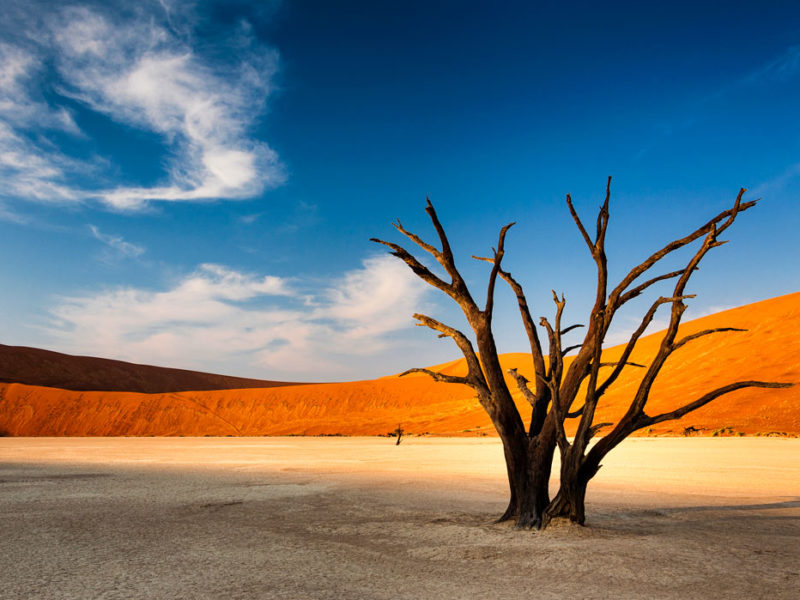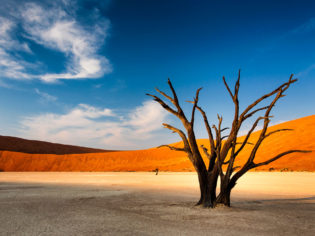 |

THIS ARTICLE WAS CREATED IN PARTNERSHIP WITH Trafalgar

|
With a new year comes a fresh new calendar full of potential. If you're itching to travel, 2020 might be the year for your next international jaunt.
These are the hottest destinations on the 2020 travel radar now, and some of the best immersive experiences you can enjoy when you get there. Get that calendar out and start planning!
The Balkans
Sure, Croatia is eye-wateringly beautiful. But more and more travellers are realising there is so much more to the Balkans beyond Croatia. Macedonia, Serbia, Slovenia and Kosovo all have their own charm.
The scenery is unlike anything else in this part of the world. Medieval towns perch on cliffs overlooking the water. Fairytale forests stretch as far as the eye can see. The beaches are breathtaking and the inland mountains (perfect for cycling and hiking) are just as mesmerising. There's a cosmopolitan aspect as well, with bustling bazaars, innovative dining and reinvigorated capital cities to explore.
Immersive experience: Trafalgar's Balkan Adventure introduces guests to brothers Jordan and Filip Kartalov of Kartal winery in Macedonia, where they will treat you to a tour of the winery, a tasting of their wines and a delicious local dinner (the Macedonian cherry cake at the end is always a hit).
Tayrona, Colombia
Once upon a time, Colombia was a little intimidating for some travellers. Fortunately, all that has changed. Now people are cottoning on to the marvel that is the pastel-hued port city of Tayrona. It's an energetic city, rich in history and tradition, and the Tayrona National Park has some of the most beautiful jungle encroaching on beach scenery in the world.
Immerse yourself: Trafalgar's Columbia Rediscovered itinerary introduces visitors to the Davila family, one of Colombia's most influential clans. Guests are treated to a delicious lunch at the family's private villa inside the National Park, right at the edge of the Caribbean Sea.
Porto, Portugal
If you're into food and wine you're in for a real treat. Porto isn't just the home of port wine, it's also the home of some incredibly good seafood (being a port town). With its cobbled streets, rustic shops and cafes, quaint architecture and gilded Baroque churches, Porto will quickly win a place in your heart.
Immersive experience: Trafalgar's Best of Portugal itinerary invites guests to join a local specialist on a storytelling tour through the city streets. Visit the famous Stock Exchange Palace and then head to a port cellar for a tasting with local producers.
Georgia
Venture off the beaten track in Europe and explore Georgia. The jewel of the Black Sea is quickly becoming a hot travel spot thanks to its incredible natural beauty, gorgeous hilltop churches, quaint cobbled streets, vibrant culture and rich medieval history.
Perhaps one of Georgia's biggest drawcards is its wine region. With an 8000-year natural wine-making heritage, a visit to one of the wineries is a must where you can expect to sample wines that are served at some of the best restaurants around the globe.
Immersive experience: Trafalgar's Georgia and Armenia Uncovered tour takes you to meet Iago and Marina at their personal wine cellar in Chardakhi, for a sample of their local drops and an education in local winemaking techniques.
Sossusvlei, Namibia
This is one of Namibia's most stunning landmarks, where towering sand dunes meet white clay pans. A trip here is one you won't soon forget; seeing the sunrise over the red desert dunes and watching the rusty colours come to life is a truly awe-inspiring experience.
Immerse yourself: Trafalgar's Namibia Adventure takes travellers right into the eerie, yet beautiful, Deadvlei; a favourite with photographers looking to take the iconic pic of dead camel thorn trees on a bed of white clay pans, perfectly framed by towering sand dunes and clear blue skies.
Galway, Ireland
Dublin has been on many a traveller's itinerary, but some of the smaller towns in Ireland are just as enticing. Rural Galway is a hit with nature lovers, offering windswept fields, a rugged coastline and beautiful sunsets. It's little wonder that it's been a muse for poets and storytellers for centuries. The locals are certainly a big part of the area's charm, with their friendly nature and love of craic (gossip).
Immerse yourself: Trafalgar's Amazing Ireland itinerary offers a traditional afternoon tea in the Old Kitchens of a stately 16th-century heritage home near the charming town of Westport. The glass of Pimms on arrival in the magnificent drawing room is another great photo op.
Navajo Nation, USA
The ancient Native American homeland has an undeniable spirituality that's immediately obvious as soon as you arrive here. No wonder so many travellers are adding it to their bucket list. Joining Navajo guides and learning about their history and culture in one of the most dramatically beautiful areas of the USA is a totally unique experience – particularly if you're into hiking; the trails are glorious.
Immerse yourself: Trafalgar's Southwest Native Trails gives guests unprecedented access to Native American culture allowing visitors to enter Monument Valley National Tribal Park where a local Navajo specialist will accompany the group on a 4×4 adventure amongst the buttes. Visitors will also enjoy a traditional cookout, served in the valley with entertainment by a Navajo singer, dancer and storyteller.
For more information about Trafalgar's immersive experiences at all of these 2020 travel bucket-list destinations and more, visit Trafalgar.
LEAVE YOUR COMMENT