Is this the best time of the year to take a cruise?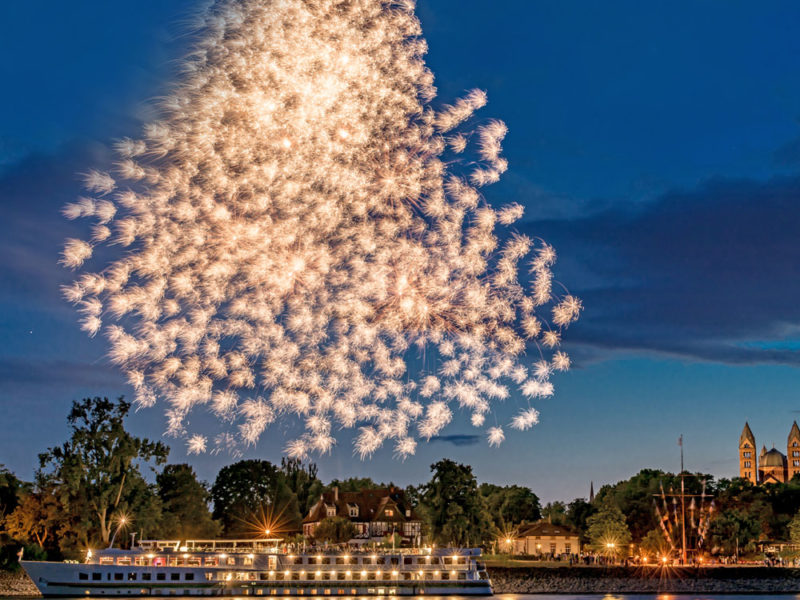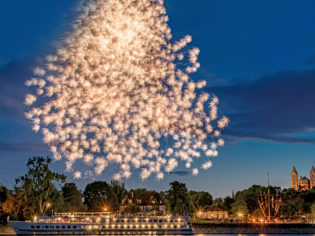 |

This Article was created in partnership with Cruiseco

|
This year, begin a new tradition and celebrate the festive season as you sail into the world's most spectacular ports on a Christmas cruise.
It's no secret that the best part of Christmas is spending time with your loved ones. Often, it's the only time of year when everyone you cherish is together in the one place. Sure, gifts are lovely, a seafood-heavy feast is much-anticipated, and a beautifully decorated tree sparks a certain type of merriment, but it's sharing these things with your favourite people that really makes Christmas, well, Christmas.
But all too often, these delights come with a side order of stress. Is the turkey overdone? Have I bought Aunt Sally an inappropriate gift? And then, there are the squabbles over whose turn it is to host. If this sounds familiar, perhaps you've dreamt of, just once, taking Christmas off. Or, should we say, taking off for Christmas.
Imagine leaving all the stress behind and bringing the best parts – and the best people – of the festive season with you on a cruising escape.
Leave the decorations in their boxes and join an exclusive club of travellers who know this time of year is best spent in cruise control.
The Cruiseco Christmas Collection is a passport to a peaceful holiday season with packages to suit everyone and every budget. From families, couples and solo travellers, to adventurers, relaxers, and explorers, there's an itinerary to tick your Christmas cruise wish list, be it a sojourn to the Mexican Riviera an East Asian odyssey or a Danube jaunt. And don't worry, Santa still knows where to find all good boys and girls, even if they're afloat in the idyllic South Pacific.
Greet the season on board with a holiday packed full of extra value and plenty of Christmas cheer. Whether you're after an intimate ship, a popular cruise line or luxury vessel, Cruiseco has curated the ideal escape.
Family fun
Christmas is for family, but amid the pre-holiday bustle, we often forget to actually stop and enjoy each other. Do away with all the extracurricular activities and reconnect with your brood on board. There's no washing up to do, no turkeys to stuff, no last-minute dashes to the supermarket. Dispense with it all and do an away-Christmas.
Whether you're taking multiple generations, the extended crew, or just the core family, a South Pacific 12-night cruise with Royal Caribbean, spending New Year's Eve at sea, is better than any present that could fit under the tree.
Or why not take a spin around Hawaii with Norwegian Cruise Line's Pride of America for 10 incredible nights. With plenty of onboard activities to keep the whole family entertained, it's sure to be a Christmas the kids will remember and cherish forever. You might even start a new family tradition.
Princess Cruises Majestic Princess and Ruby Princess are two other great options for your next Christmas holiday, as they take in New Zealand's North and South Islands, including Fiordland National Park, after sampling home ports of Melbourne and Hobart.
Just the two of us
Yes, Christmas and family do go hand-in-hand, but sometimes, taking a year off is just the thing to make us appreciate them even more. A holiday season free from familial duties can be a lovely way to begin a new year. Whether you're absconding from the kids, the parents, or both, there's something entirely romantic about reconnecting as a couple on a beautiful cruise ship.
With Cruiseco Christmas Collection, you could spend 17 restorative and restful days with Princess Cruises exploring Australia and New Zealand. Or, if you're in the mood to dip into the kids' inheritance, settle into your balcony suite on the Silversea 16-night Australian and New Zealand package.
If Europe is calling, make your way to Vienna for a fortnight gliding along the Danube, taking in dinner and a concert at the fairytale-like Schonbrunn Palace.
Solo beginnings
There's no better way to celebrate the festive season than with a bunch of like-minded people. Begin the New Year in the spirit of adventure and enjoy some solo time with a shipful of new friends.
Feel the rhythm on board a 21-day Panama Canal cruise with Azamara. From Miami to Cartagena, and Cabo San Lucas to LA, this Latin-accented trip is a lively way to celebrate Christmas and kick off 2020.
Or join Celebrity Cruises and head to vibrant Asia with a 17-night sojourn from Singapore to Dubai, exploring Phuket, Colombo, Goa and Mumbai along the way.
Whether you're looking for an escape route or to embrace a different kind of Christmas, Cruiseco has a package that will colour your festivities with lasting memories. Welcome aboard for a cruise-y Christmas.

The details
Each of the Christmas cruise holiday packages in the Cruiseco Christmas Collection includes economy airfares from Australia, pre- and post-cruise deluxe hotel stays including breakfast, onboard meals and entertainment, and transfers between airports, hotels and ports throughout. Leaving you with nothing to do but relax and enjoy the festivities.
Cruiseco are the cruise specialists. Their expert packaging skills ensures you will always enjoy the perfect holiday. Book a holiday with Cruiseco today to unlock these exclusive offers.
LEAVE YOUR COMMENT