4. Ski New Zealand's largest glacier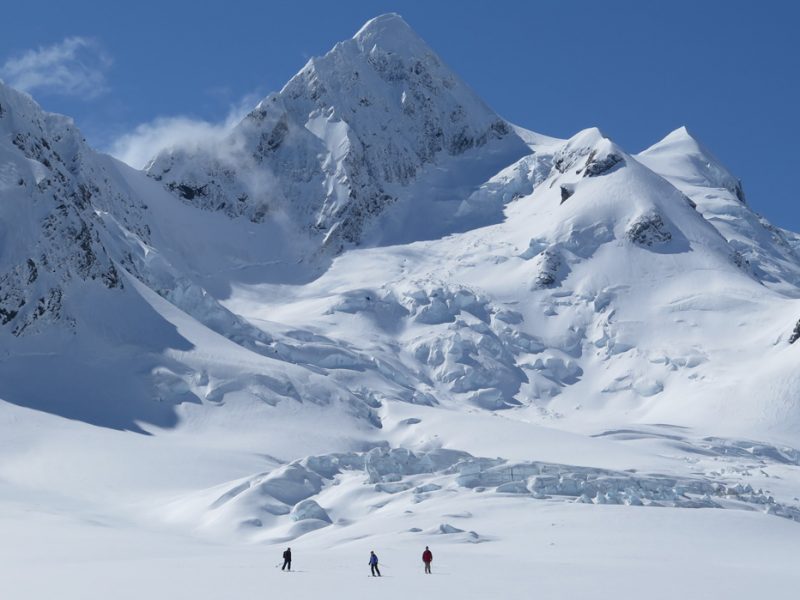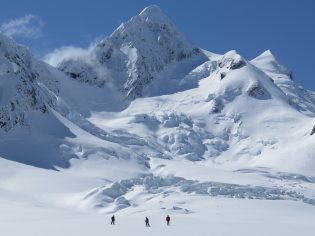 For the ultimate ski experience in New Zealand, you are going to want to ski the country's largest glacier on one of the longest ski runs in the Antipodes. With two runs that are both almost 10 kilometres long, skiing the Tasman Glacier is the perfect day's outing with family and friends, and you don't even have to be a great skier. The gradual slopes mean runs are rated easy to moderate. And getting there is pretty impressive, too: you'll take a ski plane or helicopter from Mt Cook Airport before landing 2500 metres above sea level on the glacier itself which is 23 kilometres in length and two million years in the making.
After that it's all about following your experienced guide from Alpine Guides through blue ice caves and past amazing ice formations, taking your time to soak up your surroundings before stopping to enjoy a picnic lunch on the snow. Every day offers a unique experience as the glacier terrain changes and evolves constantly. And on the way back there's the added bonus of seeing New Zealand's tallest landscape, including the 3724-metre-tall Aoraki/Mt Cook, from above.
Return to 101 Reasons To Stop Dreaming About New Zealand And Go
LEAVE YOUR COMMENT