Nine Kiwi experiences not to be missed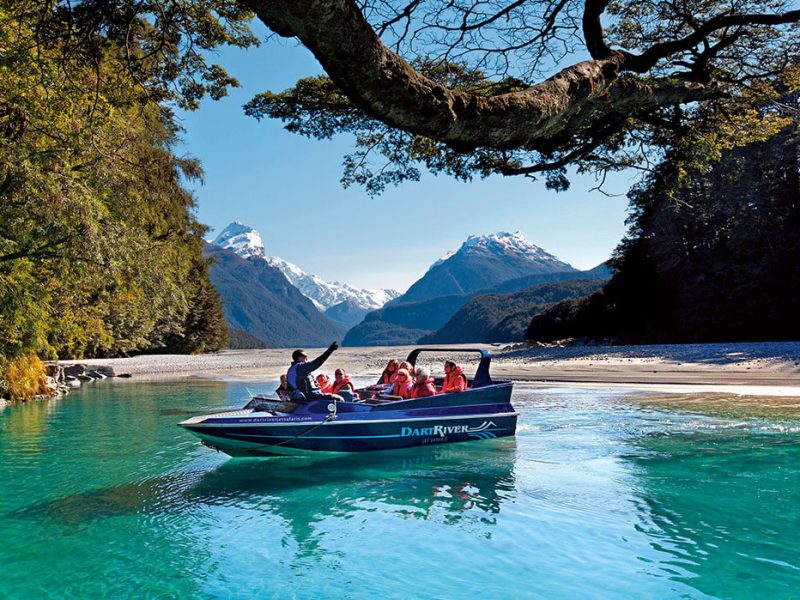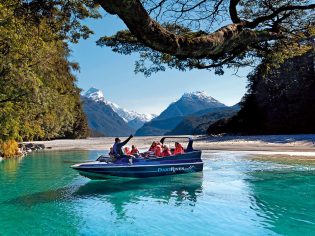 |

THIS ARTICLE WAS CREATED IN PARTNERSHIP WITH Scenic

|
There are some things you just can't encounter in Australia. Bubbling geysers, snow-capped crags, fjords, Māori culture, kiwis and other unique wildlife are just the start.
Although Australia shares a lot with New Zealand, it's easy to overlook how splendidly different our neighbour is.
There are landscapes, experiences and cultural traditions that you can only experience in New Zealand – and only with Scenic will you be assured you get the best out of your holiday across the ditch. (Don't miss the exclusive offer at the end of this post.)
Scenic's 35 years of experience ensures you see the highlights, enjoy memorable moments, and have the very best inclusions. Expert tour directors and local guides strive to make your time unforgettable. Scenic Freechoice dining and sightseeing options personalise your journey, while Special Stays feature carefully selected hotels.
And only with Scenic do you benefit from Scenic Enrich experiences that transform your enjoyment and understanding of New Zealand. Here are nine Enrich moments not to be missed.
1. Discover native birds
New Zealand has unique birds, and you'll encounter the flightless weka, delightful green kakariki parakeet with its red cap, and native parrots such as the kaka and kea on an Enrich visit to Willowbank Wildlife Reserve. Of course, the fluffy and endearing kiwi is a highlight. Get a fascinating glimpse into the conservation work being carried out in New Zealand, and what the future holds for this endangered species.
Available on New Zealand Panorama, 12 days, Auckland to Queenstown.
2. Encounter the Lord of the Forest
Northland's kauri forests have some of the world's most magnificent trees, none more than Tāne Mahuta, 'Lord of the Forest'. The tree soars 51 metres and is said to be 2500 years old. Listen to legends and waiata songs about the tree from your Māori guide, which take you back to Māori creation time when Tāne Mahuta separated earth from sky, and enjoy a spellbinding encounter with nature.
Available on Ultimate New Zealand, 24 days, Auckland to Christchurch
3. Journey to the top of New Zealand
New Zealand finishes where the Pacific Ocean and Tasman Sea collide on the wild coastline of spectacular Cape Reinga. This is where the great Polynesian chief Kupe arrived to discover Aotearoa (New Zealand), and Māori's believe Cape Reinga is where their souls depart on their final voyage to their spiritual homeland. You'll also travel along Ninety Mile Beach between mighty dunes and crashing waves.
Available on Ultimate New Zealand, 24 days, Auckland to Christchurch
4. Enjoy an authentic hangi dinner
There's no better experience of Māori hospitality than a hangi, in which food wrapped in baskets or leaves is baked on hot stones in a pit. After several hours, the tantalising aromas of meat, fish and root vegetables such as kumara (sweet potato), yams and pumpkin is released. The hangi is hosted in the Māori village of Tamaki, accompanied by a traditional welcome and demonstrations of Māori culture.
Available on Royal New Zealand, 16 days, Christchurch to Auckland.
5. Experience a special film screening
Your tour visits the towering cliffs, peaks and waterfalls of Milford Sound, but you can have your breath taken away all over again by seeing Fiordland National Park from another perspective in Ata Whenua – Shadowland. Also known as 'Fiordland on Film', this short movie, filmed from a helicopter, takes you on an unforgettable cinematic journey over the World Heritage site's extremes of seasons, weather and terrain.
Available on Royal New Zealand, 16 days, Christchurch to Auckland.
6. Thrill to a Māori cultural performance
Waitangi Treaty Grounds commemorates the 1840 signing of a document by the Māori and British that led to modern New Zealand's founding. After discovering its Treaty House, museums and war canoes, enjoy an authentic, high-energy cultural performance in the beautifully carved meeting house. The Māori challenge or wero is followed by a welcome ceremony, songs, the haka and a showcase of weapons, stick games and dance.
Available on Ultimate New Zealand, 24 days, Auckland to Christchurch
7. Get a taste of New Zealand wine
Mission Estate Winery is an iconic landmark of Hawke's Bay, the wine region famous for merlot-cabernet blends, syrah and chardonnay. New Zealand's oldest winery occupies a wonderful colonial-era building, once a seminary. Meet the winemakers at a special wine tasting during which you'll also learn about Mission Estate's entertaining history. Then tuck into a stylish three-course dinner followed by a cheese plate. And wine, of course.
Available on Ultimate New Zealand, 24 days, Auckland to Christchurch
8. Discover the treasures of New Zealand
The highlight of Wellington is the outstanding Te Papa Museum, which houses high-tech, interactive exhibits that trace the nation's Māori and European history and its geology, environments and wildlife. Simulators let you experience an earthquake, bungy jump and ride on a whale's back. But nothing brings the museum to life better than an in-depth guided tour, which highlights the best exhibits and adds layers of information to your visit.
Available on Ultimate New Zealand, 24 days, Auckland to Christchurch
9. Ride iconic heritage tram
A wonderfully restored heritage tram ride is just the way to experience Christchurch, combining sightseeing with convivial pre-dinner drinks, canapes and conversation – and attracting envious glances from passers-by in the street. You'll pass landmarks such as the city's cathedral, museums, parks and squares, the botanical gardens and Avon River along the way. As the prelude to a farewell dinner, it's a great note on which to conclude your tour.
Available on Ultimate New Zealand, 24 days, Auckland to Christchurch
While Scenic Enrich experiences bring you an intimate encounter with New Zealand, Scenic's inclusive Freechoice experiences let you personalise your journey to suit your pace and interests. In Auckland, for example, you might choose from sailing on an America's Cup yacht, exploring the West Coast's black-sand beaches, or cruising to Waiheke Island's wineries.
Freechoices apply to dining, too. In Queenstown, for example, you can have a quiet hotel meal, take a lake steamer to dine at Walter Peak, or ride Skyline Gondola and enjoy a meal with staggering alpine views.
Hotels are an important part of the travel experience, and Scenic carefully selects accommodation for its location, ambience, comfort and New Zealand character. Among the incredible places to stay is Hermitage Hotel in Aoraki-Mount Cook National Park, where rooms have stunning views of snowy Mt Cook, and The Rees Hotel in Queenstown, which gazes out over Lake Wakatipu.
And you could hardly get more immersed in the landscape than onboard the Milford Mariner for an up-close encounter with Milford Sound's dramatic beauty.
For more information on Scenic's New Zealand tours and an EXCLUSIVE OFFER, visit Scenic Luxury Cruises and Tours.
LEAVE YOUR COMMENT