New Zealand's ultimate luxury experiences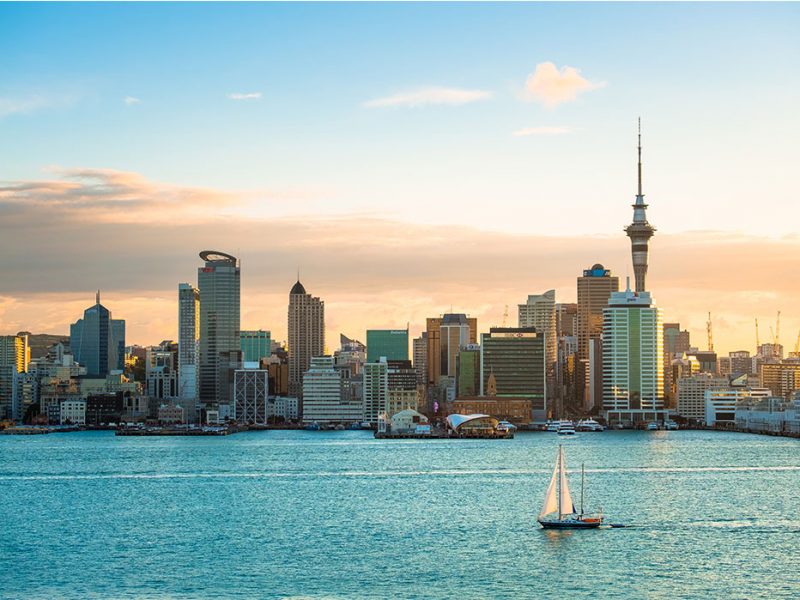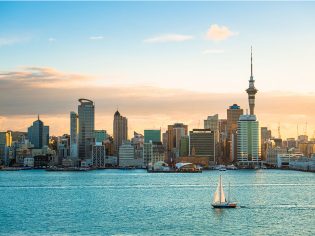 |

THIS ARTICLE WAS CREATED IN PARTNERSHIP WITH VIVA Holidays

|
New Zealand, more than ever, offers a fantastic escape to excite the senses, nourish the soul, and get your travel adrenaline flowing. Experience New Zealand by booking with VIVA Holidays which has every region in the country covered.
From stunning coastlines to majestic mountains, vibrant forward-looking cities to magnificent countryside, New Zealand has always been a favourite destination.
It's amazing what this country packs in. Snowy alps, rugged coasts, bubbling geysers, volcanoes and islands make memories you'll treasure forever. Whether you're skiing, hiking, experiencing Māori culture, sipping wine or simply indulging in gourmet restaurants, New Zealand has something for you.
As one of Australia's most trusted travel companies, and with more than 40 years' experience in the business, when you travel with VIVA Holidays it's worry-free. All the hard work is done by the VIVA team; finding the most outstanding high-end experiences in New Zealand and making them available in packages that offer the best value and guaranteed unforgettable experiences.
Think world-class lodges, luxury hotels and boutique properties, some with their own golf courses, indulgent spas and helicopter pads – and all with great New Zealand service and complete lack of pretention.
Luxury here is the chance to take in the breathtaking scenery, barbecue on secluded beaches and enjoy exhilarating walks. Yet also to know that when you return to your accommodation, you'll find cocktails and canapés, crackling fires and multi-course gourmet dinners.
With package inclusions such as expert guided tours, vineyard visits, outdoor adventure, sightseeing and private airport transfers, VIVA Holidays makes it easy for you just to get up and go. Your only difficulty? Choosing your destination.
AUCKLAND: Enjoy boutique urban pleasures
In Auckland, you might settle into a five-star hotel within easy reach of the city's fashionable shops, galleries, and museums. An in-depth tour takes you through Auckland Art Gallery Toi o Tamaki to discover artworks not currently available for public viewing – that's the VIVA Holidays difference.
Alternatively, stay at one of the city's newest luxury hotels in the vibrant Viaduct Harbour area, like the QT Auckland, and enjoy a three-course dinner with accompanying wine curated by a wine butler.
Next day, cruise to beautiful Waiheke Island and relax in the surrounds of a superbly located lodge, where even the infinity pool comes with breathtaking views over Owhanake Bay.
Enjoy a gourmet food-and-wine tour of this renowned island, including tastings of local produce and wines.
You'll also get an inside look at the art scene as you take in galleries, sculpture park and artists' studios. Check out VIVA's Auckland and Waiheke Package.
HAWKE'S BAY: Indulge in luxury
Beyond Auckland, North Island is yours to explore.
You won't want to miss the Hawke's Bay region, renowned for its gourmet dining scene, vineyards and Art Deco architecture of Napier. The landscapes are simply magnificent. Imagine travelling down a seven-kilometre private driveway to your farm lodge that winds through a working cattle and sheep farm above a blue ocean.
Staying on a farm might sound rustic, but Cape Kidnappers is a destination for those who like ultimate comfort as well as countryside. Think considerable boutique-hotel chic, not to mention a heated infinity pool, indulgent spa, and world-class par 71 golf course wedged into challenging ridges and valleys.
Indulge in superb meals such as three-course lunches and five-course tasting menus for dinner. Your suite has magnificent views across the golf course to the Pacific Ocean. Creature comforts such as king-size beds, oversized baths and private balconies prove once more that this is no ordinary farm stay.
NORTHLAND: Escape into magnificent landscapes
Another terrific part of North Island to consider is Northland, which tempts with towering kauri forests and wild landscapes. The beauty of the Bay of Islands is renowned, making it a paradise for anyone who loves the water, whether you're enjoying the scenery from walking tracks, a sea kayak or a yacht.
Explore turquoise bays, uninhabited islands and the delights of towns such as colonial-era Russell, where you can check into your own private house with a sea-gazing balcony and outdoor spa bath, or a chic hotel suite from which a meandering path leads to a secluded sandy beach.
Another option for a true getaway is a magnificent lodge on one of the most scenic spots on Northland's already ridiculously scenic coast like Kauri Cliffs. The lodge's 2630 hectares of farmland and rainforest sprawl across a chiselled coastline with its own par 72 championship course. Set off and explore on foot, mountain bike or kayak.
Meander into the totara forest to The Spa, where you can gaze at the ferns and listen to birds twitter as you indulge in a massage, luxurious facial or signature Kiwi Mud Wrap using pure Rotorua thermal mud thermal mud. Gaze out at mesmerising views from your opulent suite, or soak up the scenery from the lounge and bar in the main lodge.
Here you'll also find the gourmet restaurant for a superb evening meal as sunset glimmers.
QUEENSTOWN: Where adrenaline and indulgence meet
For those who are into even bigger landscapes and adventure activities to match, the South Island is outstanding. With VIVA Holidays, you can get off the beaten track on a fly/cruise trip to Doubtful Sound, or heli-hike in iconic destinations such as Franz Josef or Fox Glacier for a New Zealand adventure by land and sky you won't soon forget.
Queenstown, in particular, is for those who crave big mountains, alpine lakes and adrenaline sports. And all that rugged nature is contrasted with luxury living: think world-renowned restaurants, spas and cellar doors. Think ultra-boutique waterfront hotels or exclusive chalets with views to rival Switzerland.
Or you might choose a luxury stay at Matakauri Lodge with incredible views of the big three: Lake Wakatipu, Walter Peak and The Remarkables, where you can enjoy cocktails on the spectacular terrace. Pamper yourself with a manuka-honey facial or a hot-stone massage in The Spa, which is backed by pine forest and outlooks of Cecil Peak.
Then finish off with a dip in the heated outdoor pool or hot tub.
Active, outdoor travellers will certainly want to get out and explore Queenstown's surrounds. Hike, bike and ski, or, if you dare, there's always another exhilarating jet-boat ride with 360- degree spins, a zip-line eco-adventure through the forest canopy at speeds of up to 70kph, and of course bungy jumping and other daredevil freefalls.
For those seeking a more relaxed pace, simply meander along the Gibbston Valley wine trail and explore the historic gold-rush village of Arrowtown and tranquil lakeside setting of Cromwell.
New Zealand has something for everyone, and all of it is magnificent. Wherever you choose to go, and whatever you want to do, VIVA Holidays has a quality package that combines the best activities and luxury accommodations in New Zealand for a holiday of pure indulgence.
F
or all your New Zealand luxury experiences, visit
VIVA Holidays
or consult your travel agent.
LEAVE YOUR COMMENT