Like the sound of going troppo in French island paradise where the food is fabulous and the living is easy? Here's the lowdown.
1. The archipelago of New Caledonia comprises a main island (Grande Terre), the third-largest island in the South Pacific after New Zealand and New Guinea, the Loyalty Islands and several smaller islands such as the idyllic Isle of Pines (Ile des Pins).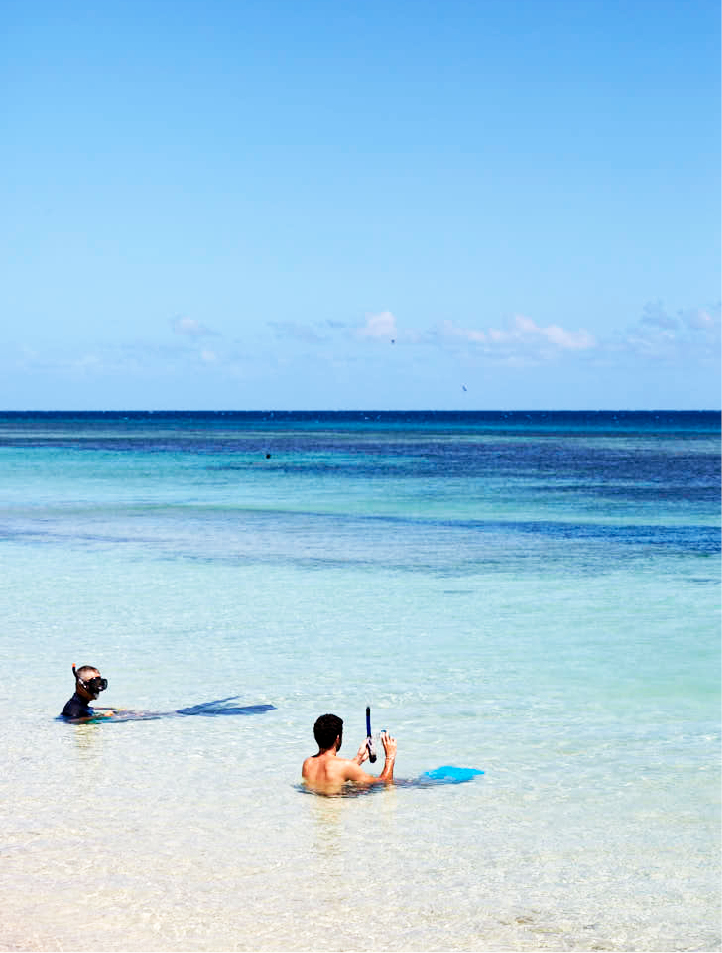 2. New Caledonia is surrounded by a spectacular lagoon chain that received UNESCO World Heritage status in 2008.
3. These warm waters are teeming with fish, turtles, stingrays, endangered dugongs and sharks, so they are a magnet for scuba divers. About a dozen different diving centres can take you to roughly 100 different sites.
4. New Caledonia was so named in 1774 when British explorer Captain James Cook saw the steep emerald cliffs of Grand Terre's north-east coast and thought of Scotland. The terrain, though, is varied. Separated by a mountain range, the lush and tropical east coast contrasts with the cattle country of the west, where rolling pasture blends into forested peaks.
5. Speaking of peaks, the 1682-metre Mont Panié is the territory's highest. It's covered by botanic reserves rich in native plants and perfect for hiking.
6. Descended from Austronesians from Vanuatu, the Kanak people have lived in New Caledonia for 6000 years. France claimed the territory in 1853 and established a penal colony there; the descendants of the convicts and settlers are known as the Caldoches.
7. The cosmopolitan yet relaxed capital, Noumea, is nicknamed "the Paris of the Pacific". It's home to quality shopping, intriguing museums and more than 100 restaurants.
8. Just a quick ferry ride or plane trip from Noumea lies the sublime and peaceful Isle of Pines (Ile des Pins), where you can laze on white-sand beaches, traverse the crystal-clear lagoon of Upi Bay on an outrigger boat, or snorkel in the amazing natural aquarium at Oro Bay. For lunch, try the bulimes – snails found only on the island – drenched in garlic butter.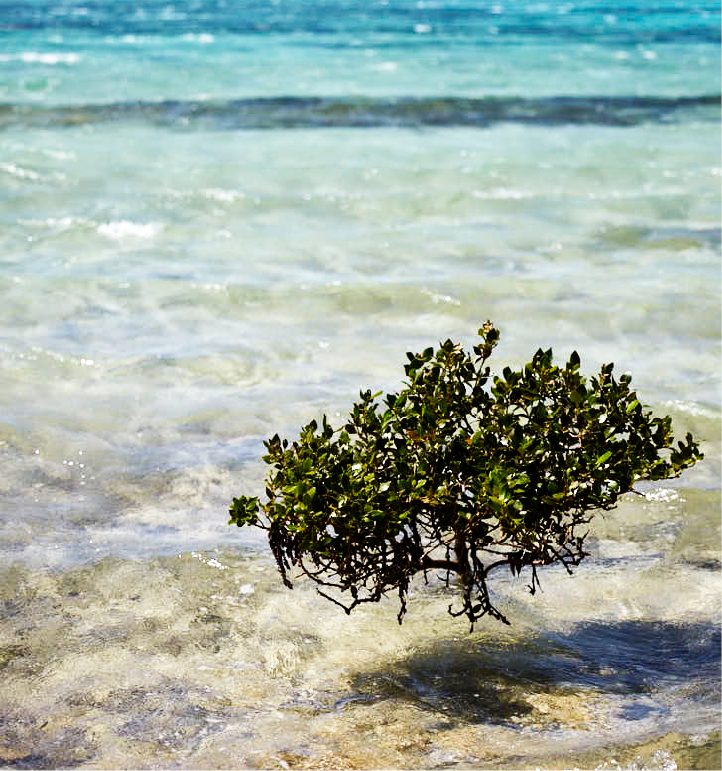 9.The picturesque Loyalty Islands are the heartland of kaneka, the reggae-influenced Kanak music that is enjoyed throughout the territory.
10. Maré, the second-largest of the three Loyalty Islands, flaunts its 147 avocado varieties – most of which are native – in late April with an annual festival honouring the creamy fruit. This is just one such foodie event on the busy New Caledonian calendar.
11. There are countless adventurous ways to hit the water in these parts, so it's worth seeing how many you can fit in. You might take a memorable day trip to Amédée Island from Noumea with tour operator Mary D, fire up a jet-ski or join the intrepid surfers catching waves off the barrier reef at Bourail, on the west coast.
12. The west is also cowboy country. Horsey types can saddle up and hit the forest or mountain trails at the Ranch de la Courie, which offers rides by the hour.
13. New Caledonia's cultural diversity is reflected in its food, which brings together the honest, flavoursome cooking of the Pacific with French tastes and traditions. Generously sized Melanesian dishes such as Tahitian salad – fish cured in citrus with coconut milk and vegetables – rub shoulders with classic French fare that capitalises on sensational seafood and beef, wild venison and tropical produce, much of which is organic. Boulangeries and patisseries are common, but even roadside petrol stations are stocked with fragrant fresh croissants and pastries.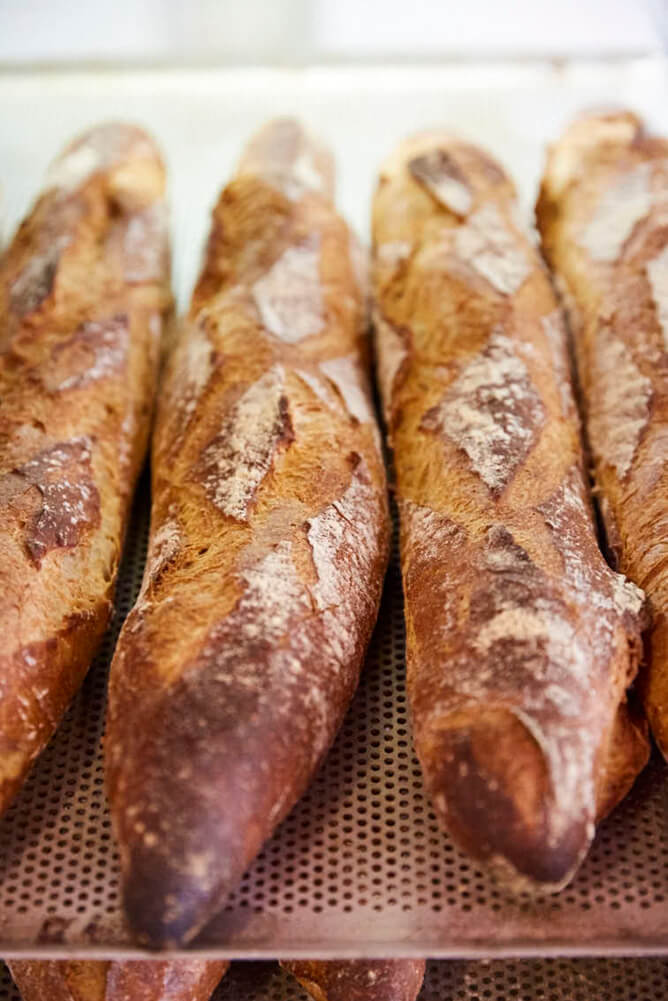 14. Groceries such as cheese arrive regularly from the mother country, so it's possible to pick up soft Reblochon or buttery Beaufort that left France just hours ago. Enjoy them the local way, with duck rillette, jambon, cornichons and baguettes at a sunset pique-nique on a hillside – and don't forget the wine or Champagne (they're pleasantly affordable).
15. In such a strong food culture, meal preparation leads to some of the most memorable experiences on offer. In Poindimie, in the north, you can stay with the Napoemien tribe and catch freshwater prawns in the river, or help to cook the bougna, a must-try Kanak celebratory dish wherein meat or seafood and vegetables are wrapped in leaves and cooked under hot stones.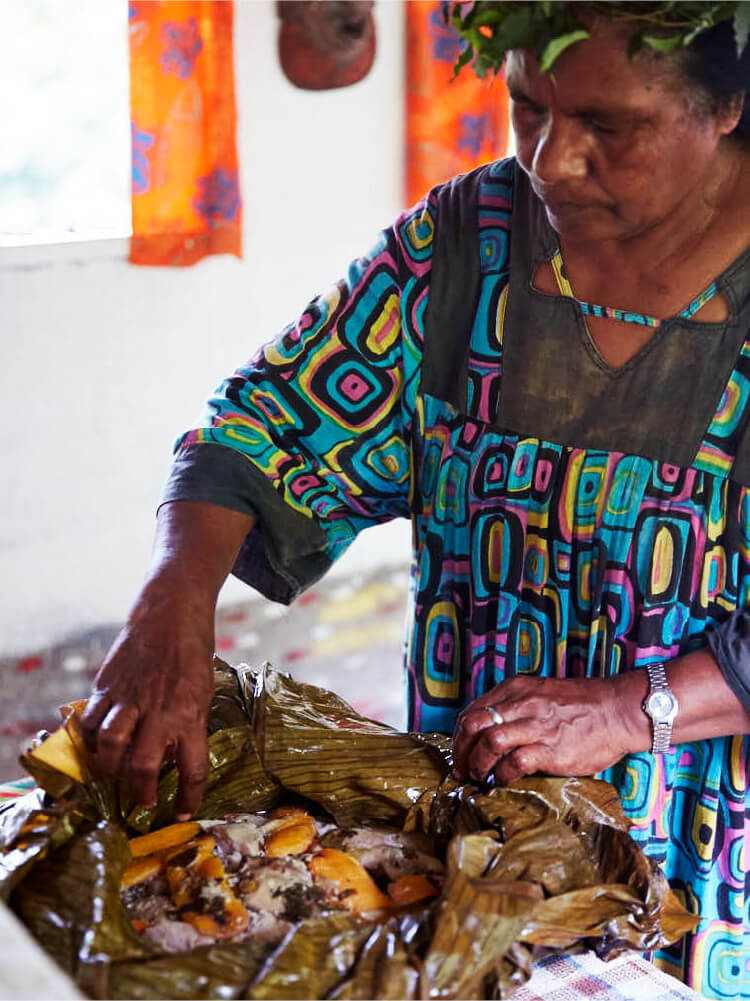 16. Although New Caledonia largely follows a Western way of life, Kanak culture and practices are alive and well – particularly on the east coast. Stay for a few nights with one of the many tribes to listen to myths and legends, visit plantations and try your hand at carving or weaving. Begin your visit with the customary gesture – a small offering of a souvenir or money – as a mark of respect.
17. Dedicated to the New Caledonian resistance leader Jean-Marie Tjibaou, who was assassinated in 1989, Noumea's Tjibaou Cultural Centre celebrates Kanak traditions through tribal displays and art. Designed by Renzo Piano, the architecturally striking venue also features dance displays and a monthly indigenous women's market.
18. New Caledonia's remarkable endemic flora and fauna attracts scientists and nature lovers alike. The tool-wielding Corvus moneduloides (New Caledonian Crow), for example, is regarded as one of the smartest birds in the world. Discover the clever bird on a segway tour at the sprawling Parc Zoologique et Forestier Michel-Corbasson in Noumea. Here you can also see the flightless native cagou, the territory's unofficial avian mascot.
19. Searching for a bigger thrill? Humpback whales arrive from the Antarctic between late June and mid-September to mate and breed in the tropical waters of Prony Bay.
20. The best accommodation combines nature with nurturing. For a quiet escape, spend a few days in the remote north at Relais de Poingam, a hand-built hideaway where even the taps are made of shells. At the opposite end of the spectrum – and island – the Hilton Noumea La Promenade Residences is the ideal base for a city break. Go for the jaw-dropping views of Anse Vata Bay and stay for the energising espresso martinis at its restaurant, La Terrasse.
21. Guided tours and packages abound, but the territory is also ideal for do-it-yourself holidays. Rent a car in Noumea, stock up on fresh fruit from a roadside market and head to one of the many modestly priced campsites on the east coast to revel in island vibes.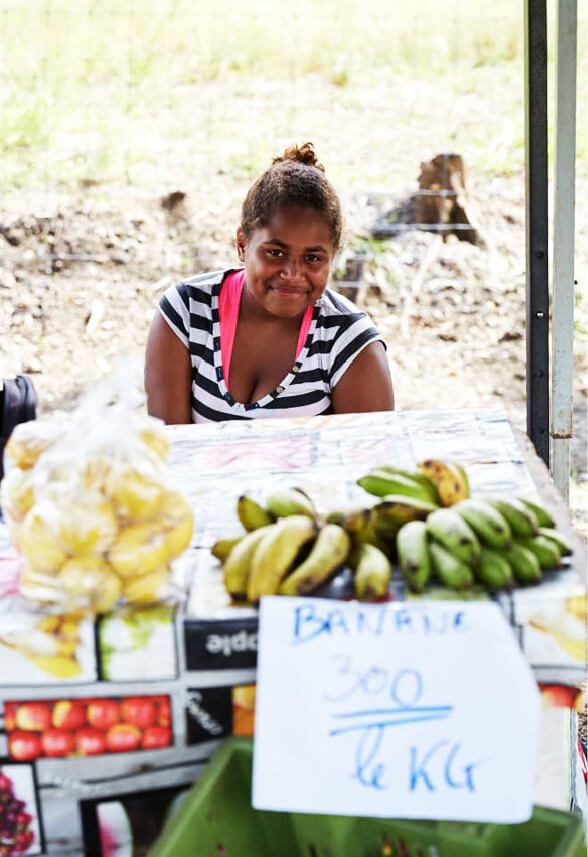 22. New Caledonia is home to about 10 per cent of the world's nickel reserves, and nickel mining is a major part of the economy. The remnants of some old mines can be seen on walks, and the working mines are open to the public twice a year.
23. Although the tropical climate is usually hospitable try to visit in September and October, when the weather is dry but not too hot.
24. Most people in Noumea will speak English, but you should be prepared to exercise your French while travelling.
25. No overseas jaunt is complete without the acquisition of souvenirs. Impress your friends with vanilla from Lifou, beloved by Parisian chefs; fancy confections from Chocolats Morand in Noumea; aromatic niaouli liqueur and honey from native Melaleucas; and Kanak carvings in wood or stone.