Cowboy and cosmopolitan - why we have Colorado on our mind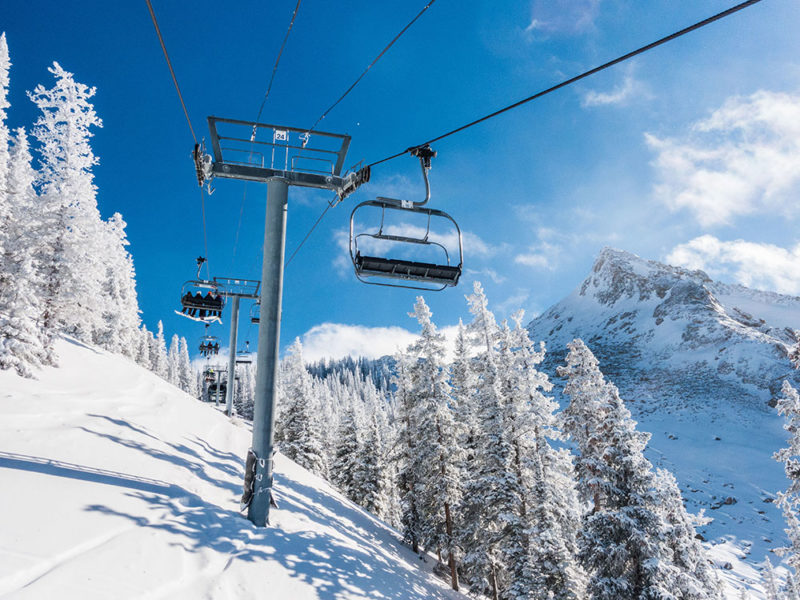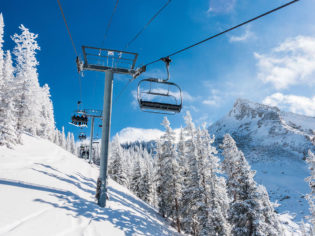 |

THIS ARTICLE WAS CREATED IN PARTNERSHIP WITH Colorado Tourism

|
While the global pandemic put our plans to travel to Colorado on ice, it's high time skiers and snowboarders started dreaming about returning to their favourite winter playground, writes Craig Tansley.
Australia is Colorado's No.1 overseas international market during winter.
For decades now, we haven't been able to get enough of the place. Little wonder really, with 28 resorts spread throughout the Rocky Mountains in the highest state in the United States.
These are ski resorts with a distinct Colorado flavour you can't find anywhere else on Earth – they're as cowboy as they are cosmopolitan, with slopes to suit every skier or boarder. But the fact we've missed an entire northern winter through Covid-19 means we're suffering withdrawals. Let's take a look at why we can't wait to go back to Colorado.
There's a resort in Colorado for every kind of skier or snowboarder
As aforementioned, there are 28 resorts and ski areas in Colorado – and they range from some of the world's most glamorous ski resorts (Aspen and Vail attract the most high-profile people on the planet) to some of the most stripped-back, hard-core ski areas (Silverton has some of the highest, steepest slopes in the United States and there's no easy way down).
So whether you're a one-run-one-latte kind of skier (and there's nothing wrong with that), or a crazed skier jacked up on adrenalin, there's a ski resort for you.
After all, there are more than 50 mountains higher than the 4267-metre mark in Colorado, so it makes sense it's the No. 1 ski destination in North America.
With the exception of ski areas such as Silverton, which are for experts only, most Colorado ski resorts have runs suitable for every kind of skier or boarder. Aspen has four unique ski resorts all on the one ski pass, located within 25 minutes of each other. Snowmass – one of the four resorts – is so big you could fit 36 Disneylands into it, while another, Buttermilk, is one of North America's best ski areas for beginners.
Vail is one of America's largest ski resorts with 193 trails and seven enormous back bowls, and its pedestrianised ski village is home to some of the ski world's most luxurious hotels.
Steamboat has snow so light and fluffy the term Champagne powder was invented here to describe exactly how it feels to ski it.
Telluride is one of the world's most picturesque ski towns, located at the end of a box canyon that rises above the town. When you ski down from the higher side of its resort, your very first glimpse of its grand old silver mining town set in the midst of mountains must be the prettiest view of any ski run on Earth.
Breckenridge is regarded by many American ski magazines as America's best ski town, with its abundance of Victoria-era buildings from its 1850s gold rush-era beginnings which still stand today, all set against a stunning Rocky Mountains backdrop.
Meanwhile, the vibe at Winter Park Resort is so relaxed that locals gather in the car park to tailgate at the end of their ski day – it's a free party that's been going on since 1939. Every Colorado ski resort has something unique that defines it; there's no chance you'll choose a resort you won't like.
It's easier to get to Colorado than what you might think
With increased flights, it's a lot easier to get to Colorado ski resorts than it used to be, with direct transfers from LAX on flights that take less than two hours. Some resorts – such as Aspen – have their own airport a few kilometres from the slopes.
Telluride also has a small airport right beside its resort.
Durango's small regional airport, 30 minutes from Purgatory, also has connections from Denver and Dallas/Fort Worth.
Others, like Vail, Steamboat, and Crested Butte have regional airports less than 45 minutes' drive away.
It's easy to get to resorts such as Vail and Breckenridge with short drives from Denver – while Winter Park has a train running right to its slopes from downtown Denver. Nowhere in Colorado is far away.
There's lots of snow… and sunshine in Colorado
One of the best things about skiing or snowboarding in Colorado is it's usually sunny by day, and snowing at night. Perfect, right?
You can ride all day under big, blue skies, then have your snow topped up ahead of the next morning while you're watching it fall at bars and restaurants or while falling asleep at your hotel.
Those famous bluebird days – when it's snowed 30 centimetres overnight and it's slipping off the aspens and spruces as you ride the first chairlift of the day – now that's what Colorado skiing is all about.
There are more than 300 days of sunshine in an average year in Colorado, yet most resorts still receive more than seven metres of snow in a season (Thredbo and Perisher in Australia average less than two metres). Japan might have a lot of snow – but you better bring bright lenses to see where you're going because resorts such as Niseko receive about 120 hours of sunshine in a month through winter.
Many Colorado ski resorts are 19th Century Western Towns
Expect to see real-life cowboys ride through the streets of Colorado's ski villages on horseback, just like the movies.
Many of the area's original cowboys first settled in Colorado's silver mining era (in the 1870s and 1880s), and the history's still all there to see. Like the bank Robert Leroy Parker (a.k.a Butch Cassidy) robbed on the main street of Telluride, one of the most historical mountain towns in the United States.
Follow in the footsteps of the famed American outlaw some 100 kilometres to Crested Butte in the state's north-east to see the bullet holes in the bar at Kochevars Saloon, when shots were fired at Butch Cassidy.
Aspen commemorates its silver mining days, particularly at historic hotels like Hotel Jerome (where the late journalist Hunter S. Thompson was a regular), or visit Ashcroft, a mining ghost town a few kilometres outside town. Breckenridge's Victorian-era streetscape has earned it the mantle as one of America's best-preserved silver mining era towns: there are museums, historic sites and old-world saloons along its main street.
The streets of Steamboat Springs were built wide enough for cowboys to drive cattle through. In winter it's as important you ride a horse through snow as to ride its legendary powder.
And the annual Cowboy Downhill has run each year since 1974; it's where 100 of America's best Pro Rodeo cowboys take no prisoners to get down to the base of the mountain first.
Even newer resorts, such as Copper Mountain, have 19th Century silver mining towns right next door (Frisco).
You don't have to even ski or snowboard to come to Colorado in winter; when the sun's out, there's no place you'd rather be.
The on-mountain dining options rival anything you'll find in Switzerland or Austria; you'll eat gourmet lunches at restaurants jutting out over the edge of mountains at ski resorts like Aspen, Telluride and Vail.
But the après-ski scene is not just for lovers of fine dining; head to the burger bars in the sun-filled valleys that serve cold beer while bands blast out popular retro tunes.
Locals say you don't have to be a good skier in Colorado, just an enthusiastic après skier, for nowhere does après quite like here.
Forget what you think about high-end resorts like Aspen and Vail; the après bars located at the base of so many slopes are friendly places where everyone just wants to meet you.
There are as many happy hours with cheap cold beer and $5 wings as there are fancy places serving up vintage Dom Perignon.
Every Colorado ski resort has impressive dining options – the farm-to-plate principle informs the cuisine here with everything from prime beef cattle to alfalfa sprouts grown in Colorado. And there's much more on offer, too: from shopping and theatre to museums and cafes serving the best flat whites you'll drink anywhere in the US.
And, if you like beer, Colorado is one of America's best craft brewing states, there's more than 300 microbreweries to sample, some right next to the slopes.
Take a road trip around the resorts in Colorado
With 28 resorts in one state, you never have to travel far before you hit the next great ski town or resort. There are interstate freeways connecting many of the 28 resorts.
Plan a road trip that suits the time you have on holiday. Transport companies will ferry you between resorts, or hire a car to discover the real Colorado as you pass through historic towns that few travellers discover.
You can visit six of Colorado's most popular ski resorts on one road trip south of Denver.
Fly into Eagle Airport (close to Vail) or Aspen or Denver, and visit Aspen-Snowmass, Crested Butte, Copper Mountain, Breckenridge and Vail – they're easy to access, and each provides a different kind of ski experience, from the alternative lifestyle charms of chilled-out Crested Butte with its beautifully preserved 19th Century streetscape, to the sleek, stylish villages of Aspen-Snowmass and Vail.
The drive between Aspen and Vail follows the 1–70 Interstate West, through some of the country's most striking mountain scenery (mountains literally rise right out of the sides of the bitumen). For a taste of old-school Colorado head further out, on a south-west loop trip, to resorts off the beaten path, like Silverton and Purgatory.
You can fly to Montrose, and pass through cowboy town, Ridgway, where American actor John Wayne filmed True Grit and start your road trip in Telluride.
There's a good mix of beginner, intermediate and expert runs, here, but once you get to Silverton, the green runs will soon turn black, so be prepared for some of Colorado's best advanced skiing and snowboarding.
The whole family can enjoy the next stop, Purgatory Resort, which offers a taste of the good old days in Colorado, as well as great intermediate and beginner slopes (with the odd expert run to test your mettle).
Though to go right back to the past – while experiencing Colorado's deepest snowfall without any crowds – you'll get to ski with only long-time locals for company at Wolf Creek Ski Area.
Denver is a great add-on
Finish or start your ski holiday with a stay in Denver, one of the hippest cities in the United States.
Dubbed, the Mile High City, Denver is a great place to acclimatise to higher altitude and stock up on ski and snowboard clothes.
There's a thriving cultural scene here, with world-class art galleries, museums and art districts, too. And check out Cherry Creek North – 16 blocks of the city dedicated to art galleries and boutique stores, or 16th Street Mall, a pedestrian European-style mall home to restaurants and stores – the perfect place to update your winter wardrobe, or buy the latest ski or snowboard gear.
Book your next skiing holiday in Colorado at colorado.com/winter
LEAVE YOUR COMMENT