Meanwhile in Canada… Chinatown serves up gnocchi with Kimchi butter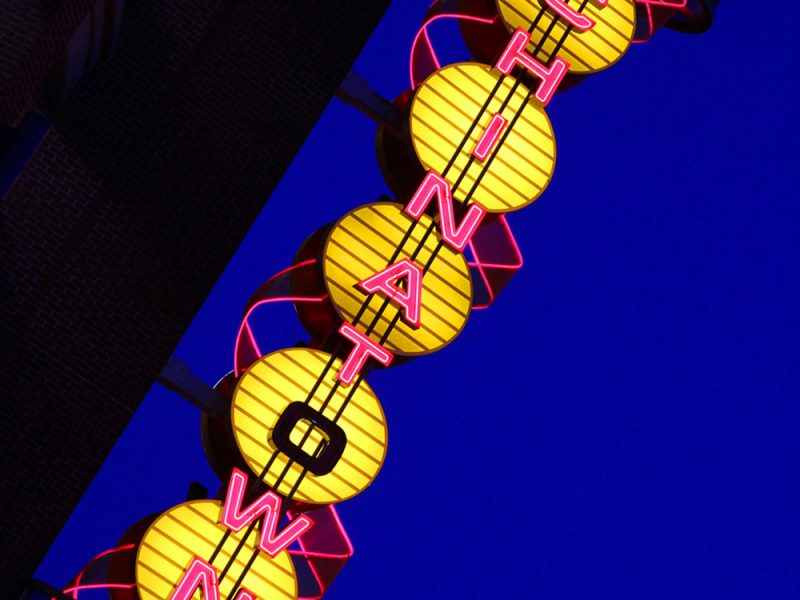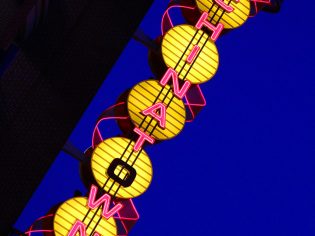 Vancouver's Chinatown has a youthful vibe, chirpy nightlife and dining scene that goes far beyond the traditional Chinatown experience.
This is story nine in our Meanwhile in Canada… series.
Here I am in Vancouver's Chinatown, sinking my teeth into a Belgian waffle topped with pumpkin spice and studded with little pops of caramelised sugar, which makes it taste like a Canadian autumn.
Next, I try one of David Wong's fanciful crème brûlées, too. The surface cracks against my spoon and I dig into green custard, which captures the mossy aromas of Japanese green tea, and tastes like a creamy baroque cloud.
I've come to Chinatown to find an alternative Vancouver, but what I'm also finding is an alternative Chinatown, which makes me very happy. All good travel ought to subvert our preconceptions, and this Chinatown – just like the whole of Vancouver – is interesting and evolving. Why shouldn't you enjoy a Belgian waffle and a French dessert in Chinatown?
"My Danish wife loves this place," says my tour guide Winston Wong as we overdose on sugar in Crackle Crème. "Those crème brûlées have flavours like Thai iced tea or coconut! To me this is the east-west essence of Vancouver. When I was young, we could only go to Maxim's Bakery and have moon cakes or pineapple buns."
Maxim's Bakery is still there, squatting like a 1970s' time warp in Keefer Street, where Winston's grandmother lived when he was a kid. Winston is my perfect pal for the day. He's a well-informed Chinese-Canadian who loitered around Chinatown a lot when he was young but, with his international palate and foreign wife, fits right into contemporary Vancouver and specifically Chinatown today.
Winston isn't that old, but over the last decade the Chinatown of his childhood has certainly changed. Chinatown is buzzing with innovative entrepreneurs, shop owners and chefs who have hauled it from Qing Dynasty relic into the 21st Canadian century.
True there is comfort in Peking ducks that still dangle, herbal aromas that drift from medicine shops, and pyjama-clad retirees shuffling in pocket-sized parks. But there are also places to get a hipster haircut and buy chic bamboo furniture, too. We pass art galleries and installations while shops in cartoon colours in which bubble tea is served.
We have lunch at Bao Bei. It's marked by the sort of retro neon sign that might have seen in Chinatown decades ago (Vancouver's neon signs are historically significant), and has an interior hung with black-and-white portraits of early Chinese immigrants. Yet Bao Bei calls itself a brasserie, and serves Taiwanese pot-sticker dumplings and Asian-fusion dishes from half-French, half-Japanese chef Joël Watanabe.
Now that's Vancouver's Chinatown, I think, as I dig into Sichuan fried chicken with pungent peppers that get up my nose, and mántóu buns unexpectedly accompanied by coleslaw and aioli.
"I brought my grandparents here once, they were a bit confused," grins Winston, as he eats Chinese gnocchi with kimchee butter. "We second- and third-generation immigrants have more adventurous pan-Asian and western tastes."
Later that afternoon, he leaves me to explore on my own. As I stroll the streets, the click of chopsticks and thwack of cleavers sounds from behind restaurant windows. Old women in black slippers are prodding eggplants and inspecting slabs of pork in small stores as if expecting them to be counterfeit. Two elderly men converse in a medicine shop over hanks of tree root and hacked-up bark.
So the surface is so Chinatown, but this Chinatown has that Vancouver buzz and multicultural mix, its old-fashioned grit and reinvented modern swagger. Inside one shop, retirees are cracking nuts and watching a hockey match on TV. Elsewhere, red lanterns alternate with reindeer for the coming festive season. Young people in business suits, emerging from advertising agencies, head into sleek bars for cocktails made with plum wine, or infused with lemongrass.
I settle into The Keefer Bar by a fire pit in the outdoor courtyard where it feels like we might be in the Canadian woods. But the bar inside is moody with LED lights and pure urban chic. Some reckon this is one of the best bars in Canada. I settle on an Opium Sour cocktail made with bourbon and tamarind and a sharp dash of grapefruit juice, the perfect accompaniment to a snack of Peking duck sliders.
I end up at Torafuku on Chinatown's fringes, where I squeeze into the tiny space and strike up a conversation with the couple beside me. Woks flare in the open kitchen. The waitress wears torn-off jeans and has an armful of tattoos – not something you'd expect in most Chinatowns.
Torafuku is the creation of former food truck owners Clement Chan and Steve Kuan, and offer big food-truck flavours that blend Chinese, Korean, Vietnamese and Japanese ingredients. It attracts enthusiastic young diners, and a few curious older Chinese customers navigating through this brave new culinary world.
I tuck in with delight. This isn't just new Chinatown, this to me is Canada. The dishes have sly names like Nice to Meat You and Peter Piper's Peppers – like Australians, Canadians never take themselves entirely seriously. The tastes are an immigrant celebration: crispy chicken with Thai chilli and spicy mayonnaise, and Korean rice cakes with ricotta and yuzu. A friendly buzz rises above the clatter of the kitchen, and I'm feeling good.
Next time, come with me as I celebrate a Canadian Christmas with people who know exactly what cosy means – and have no restraint when it comes to seasonal celebrations.
LEAVE YOUR COMMENT