Air Canada Signature Service: the luxurious way to fly across the Pacific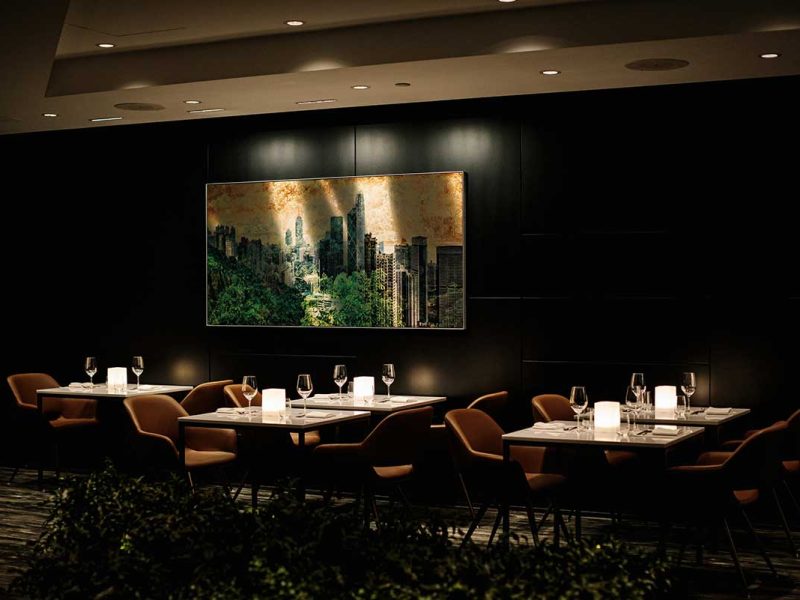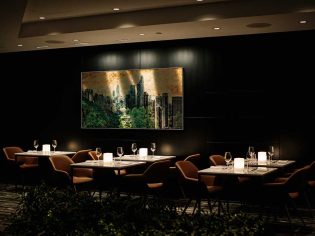 |

THIS ARTICLE WAS CREATED IN PARTNERSHIP WITH Air Canada Signature Service

|
Indulge in truly remarkable experiences, both on the ground and in the air, with Air Canada Signature Service.
The quality of Air Canada's premium service is renowned. It's there as soon as you step into the enveloping comfort and sophistication of its Signature Class cabin, and reinforced in the open and gracious Canadian hospitality of its staff, both in the airport and in the skies. Recognised by Skytrax in 2021 for Best Business Class Lounge in North America for the Air Canada Signature Suite at Toronto Pearson International Airport, the airline is not content to rest on its reputation. Air Canada Signature Service has truly elevated a premium experience to the next level.
And now, Australian travellers can venture across the Pacific to Vancouver, and onwards across North America and the world, while being pampered every step of the journey in Air Canada's trademark style.
The Air Canada Signature Service experience starts at the very beginning
The singularity of Air Canada Signature Service – which is available on flights to Vancouver from Sydney, Brisbane and Auckland – begins the moment you arrive at the airport for your flight, with all the usual details and distractions seamlessly taken care of. Guests are whisked through the check-in process via dedicated service counters, priority baggage handling and expedited security clearance and access to the local partner lounge. The on-site Air Canada Concierge Service can assist with everything from flight arrangements to confirming a table at a hotspot restaurant and securing hard-to-find concert tickets.
Flights of fancy with Air Canada Signature Class
Stepping across the threshold of the Air Canada Signature Class cabin, you're met with a pleasingly relaxing, airy interior. You'll be greeted by the welcoming staff, whose open and friendly manner is wonderfully evocative of the collective Canadian personality, and even earned the airline a Skytrax award for Best Staff in Canada and North America in 2021.
Enjoy your cruise above the expanse of the Pacific in the privacy of your own pod. The lie-flat seats dressed with plush bedding, cloud-soft pillows and premium amenities cater to your every need when sleep tugs at your consciousness. Otherwise, you can relax and enjoy some 600 hours of films, documentaries, TV shows, concerts and music for your in-flight entertainment.
Of course, food is also a cornerstone of the Air Canada Signature Service, and Air Canada has partnered with award-winning Canadian culinary leaders for an elevated offering. Guests flying from Sydney to Vancouver can enjoy a rotating in-flight menu carefully curated by Canadian chef David Hawksworth and can choose the perfect wine pairing from a list curated by sommelier Véronique Rivest. Including selections from Canada and across the globe, the wine list not only complements the menu but also takes into account how your taste shifts at 30,000 feet.
Arriving in style – in a new kind of Porsche
While the in-flight arrival experience will have you landing relaxed and refreshed, Air Canada Signature Class will send you off in style and elegance, too. Starting later this year, Air Canada International Signature Class travellers can call on the Air Canada Chauffeur Service, powered by Porsche, to take them directly to the international terminal and onto the Air Canada Signature Suite. When available, the service lets guests departing from Vancouver or connecting from a Canadian destination through YVR on returning flights get to their gate at the international terminal that much easier. No fuss, no crowds.
The fleet is made up of electric or plug-in hybrid electric vehicles, supporting Air Canada's commitment to reaching its goal of net-zero greenhouse gas emissions throughout its global operations by 2050.
Take time to indulge in the Air Canada Signature Suite
Arriving at the airport early is a necessity for modern travellers, but even this is rewarding with Air Canada. Reopened earlier this year, the Air Canada Signature Suite at Vancouver International Airport is a chic sanctuary of quiet and calm.
Designed exclusively for Air Canada Signature Class travellers, it offers a dedicated place to unwind and indulge before setting forth on a leg across the Pacific.
David Hawksworth, who runs two of Vancouver's most celebrated restaurants, also crafted the Air Canada Signature Suite's a la carte menu of modern interpretations of classic dishes, presented with the flair of a Michelin-starred restaurant. Constructed from proudly west coast produce, the menu is inspired by locally sourced, seasonal foods that reflect the region. Each dish has suggested wine pairings from Véronique Rivest, or you can sip on creative, hand-crafted cocktails at the bar, all fashioned from the finest elements.
Book Air Canada Signature Class
Air Canada flies four times weekly between Sydney and Vancouver, increasing to five flights a week as of December. It will resume three flights a week between Auckland and Vancouver in mid-November, set to increase to five per week from December to March.
* The Air Canada Signature Suite is exclusive to eligible Air Canada Signature Class customers. Check eligibility requirements at Air Canada's website.
LEAVE YOUR COMMENT