Air Canada Signature Service makes the journey to North America an experience in its own right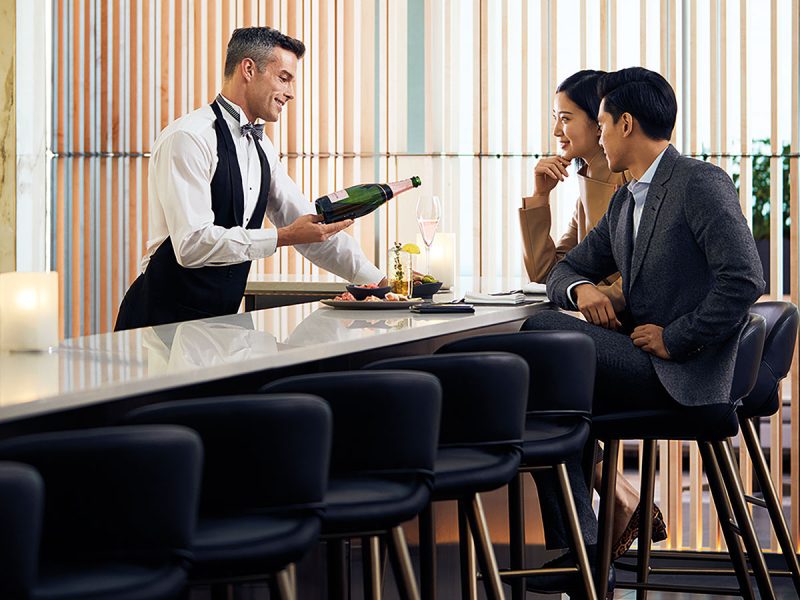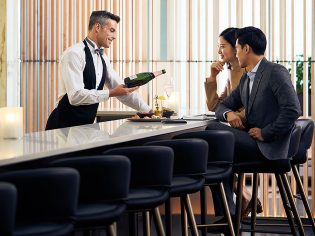 |

THIS ARTICLE WAS CREATED IN PARTNERSHIP WITH Air Canada Signature Service

|
From dedicated check-in and concierge services to a sophisticated cabin and exclusive access to the Air Canada Signature Suite, there is no better way to fly to North America than with Air Canada's Signature Service.
Air Canada is renowned for its staff and service that extends a warm welcome to every one of its guests, but its Air Canada Signature Service takes this world-class hospitality to the next level when flying internationally.
A compelling proposition for the modern traveller, Air Canada Signature Class provides guests with a generous in-flight offering – including a sophisticated cabin design, spacious lie-flat beds and attentive service. But what sets it apart is how carefully it considers your whole travel experience, from check-in to after your flight has landed.
The first stop on the Air Canada Signature Service journey
The Air Canada Signature Service experience begins before guests step foot onto the aircraft. Exclusively for international Air Canada Signature Class travellers, the Air Canada Signature Suite at Vancouver International Airport reopened earlier this year to provide a haven of relaxation that boasts a premium, expertly curated offering from furnishings to food and drink.
Montreal interior designer Heekyung Duquette curated the environment with a soothing colour scheme, subdued lighting, natural materials including polished maple, marble and limestone, and fine Canadian art to cultivate the Air Canada Signature Suite's refined yet comfortable atmosphere.
A range of complimentary beverages greets guests arriving at the Air Canada Signature Suite at Vancouver International Airport; they can sip on a glass of chilled champagne, choose from a premium selection of spirits, or perhaps enjoy a signature cocktail prepared by on-site mixologists where they can have a locally inspired, internationally minded culinary experience to rival the best fine-dining establishments in the world, all while they wait for their flights.
Canadian chef David Hawksworth develops rotating menus for Air Canada's Signature Service—both in-flight and on the ground. With two downtown Vancouver restaurants that consistently rank among the city's best eateries, Hawksworth brings his experience highlighting seasonal ingredients in elevated, international fare to the offerings at the Air Canada Signature Suite and in Signature Class cabins.
At the Air Canada Signature Suite, guests can sit down for a full-service, a la carte meal, or enjoy their choice among options at the buffet that changes seasonally, with offerings that may include pork belly bao, Montreal smoked meat sliders or Thai coconut soup.
Air Canada Signature Suite offers a wine journey through Canada
Award-winning sommelier Véronique Rivest carefully developed a world-class wine offering for the Air Canada Signature Class selecting options to directly complement Hawksworth's menu.
The wine list provides a journey through the nation's burgeoning growing regions and styles, like British Columbia's Okanagan Valley and Ontario's Niagara Valley, which are recognised for Pinot Gris, Chardonnay and Pinot Noir. Also on offer are surprising Shiraz and Cabernet Sauvignon selections for more delicious pairings with different dishes.
Air Canada Signature Class offers a premium chauffeur service
Starting late 2022 in Vancouver, is Air Canada's one of a kind airport premium chauffeur experience. Eligible connecting customers departing from within Canada are met by a concierge and shown to a sleek Porsche, branded with Air Canada's distinctive red maple leaf. When available, the service provides a smooth and stylish ride across the tarmac from the terminal to the international departures terminal.
A Porsche fleet made up of electric or plug-in hybrid electric vehicles supports Air Canada's commitment to reaching its goal of achieving net-zero greenhouse gas emissions throughout its global operations by 2050.
Air Canada Signature Service connects you globally
Air Canada flies four times weekly between Sydney and Vancouver, increasing to five flights a week as of December.
Air Canada will resume three flights a week between Auckland and Vancouver in mid-November, set to increase to five per week from December to March.
From Vancouver, Air Canada Signature Service guests can easily connect to U.S. and Canadian destinations, including Los Angeles, San Francisco, Calgary, New York City, Toronto and many more.
* The Air Canada Signature Suite is exclusive to eligible Air Canada Signature Class customers, separate from and more exclusive than Air Canada's Maple Leaf Lounges. Check eligibility requirements on Air Canada's website.
LEAVE YOUR COMMENT