Five can't-miss festivals happening this (Canadian) summer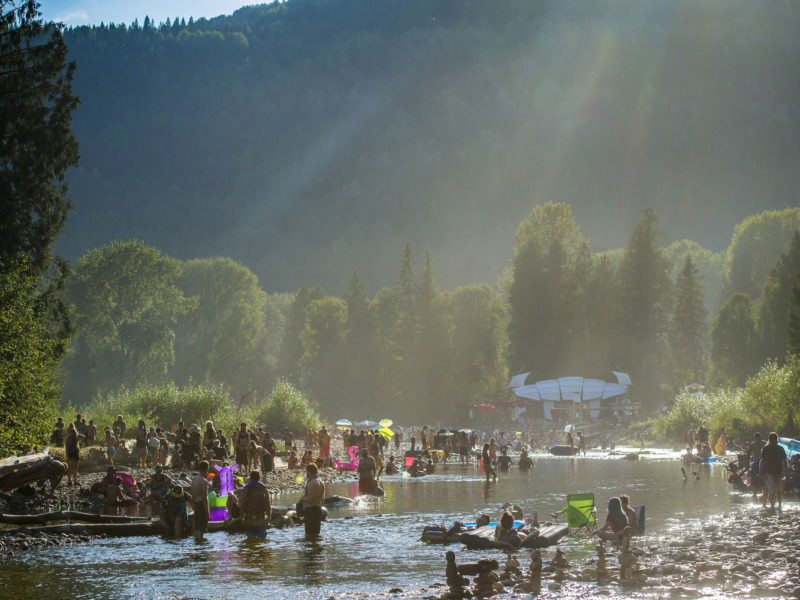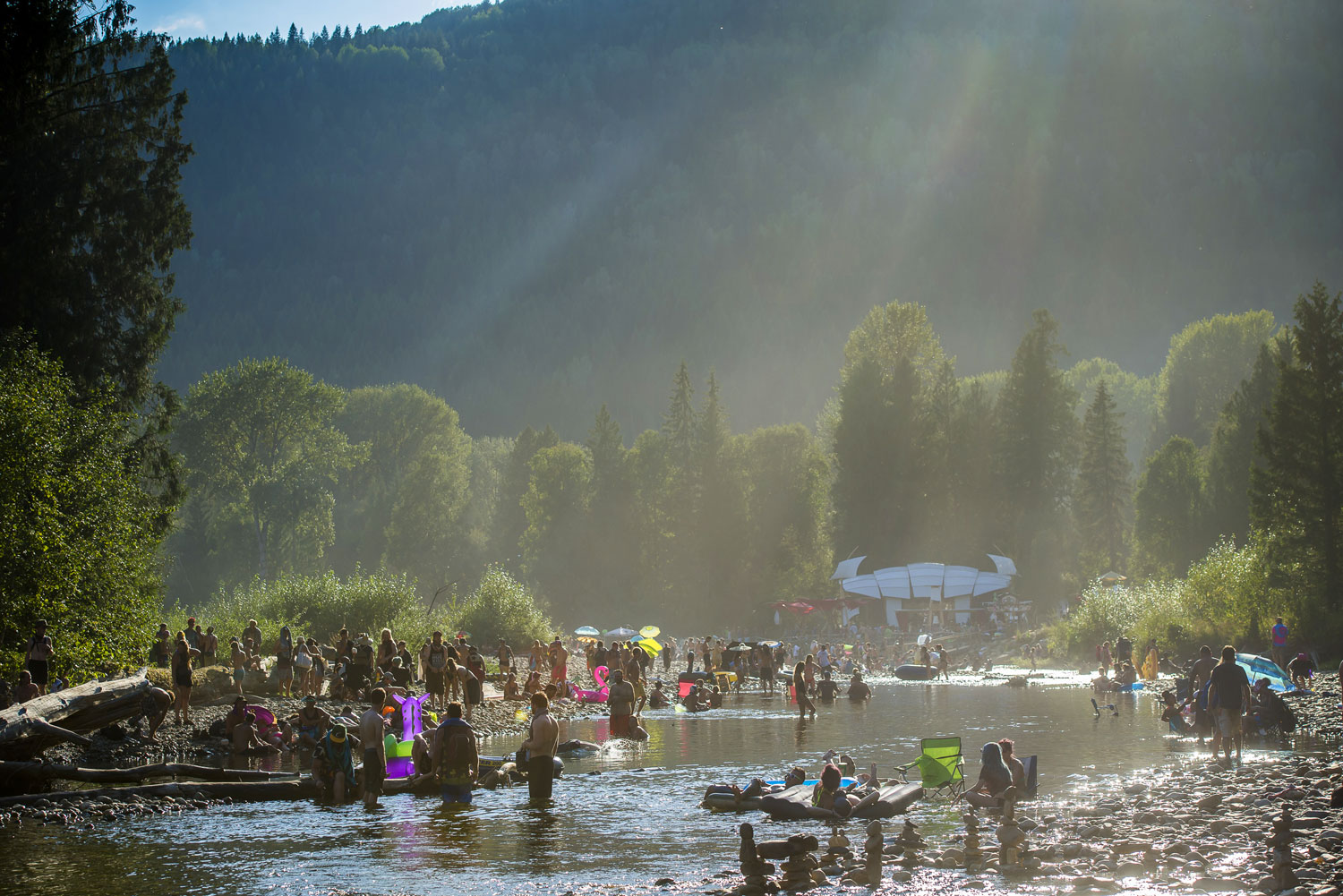 As any smug, Coachella ticket-wielding traveller will tell you, we've long known about the United States' cultishly popular summer festivals.
But just north of the border, where the crowds are smaller and the mountains are bigger, is an impressive line-up of world-class summer festivals that don't receive the airtime they deserve in other parts of the world… yet.
Recently, Canada hosted its first Snowbombing festival (2019 dates coming soon!)— a four-day snow and music extravaganza that originated in Austria in 2000, before migrating across the North Atlantic to Sun Peaks Resort. A ski-flipping success by all accounts, Snowbombing is far from Canada's only music event that will see travellers (and artists) come from far and wide this year. In fact, as the snow melts and sunshine returns, Canada is set to host a bevy of impressive festivals that are worth the flight over alone. From toe-tapping country to beat-dropping electronica, Canada promises a summery celebration to remember, whatever your musical predilections.
August 3-5, 2018
As one of the biggest names on the North American festival circuit, Osheaga is what put Canada on the map for international music festivals. Set on Montreal's Saint Helen's Island, it's a hotbed of bona fide indie music bigwigs, drawing over 130,000 music lovers from across the globe last year. Alongside world-class music acts (with the likes of The Weekend, Muse, Lorde and Vance Joy set to play at this year's event), festivalgoers can also expect boundary-pushing art installations.
August 10-12, 2018
Electronica fans, look no further. A beloved icon of the Pacific North West, this year the event will celebrate two decades of cutting edge music, mind-blowing visuals and life-affirming dance floors. But for all the new-age tunes and contemporary design, it all takes place on picturesque Salmo River Ranch, a 500-acre cattle ranch in BC's West Kootenay Mountains.
July 6–15, 2018
No, the Stampede isn't all rodeos and fringed chaps. In addition to a truckload of exhibitions and shows, Calgary's annual mega event (which sees over one million visitors each day), also boasts a rowdy line-up of music performances that has country fans champing at the bit. This year headliners include award-winning Johnny Reid, Alabama, Brooks and Dunn, as well as Usher (yes, that Usher) and The Roots.
July 5-15, 2018
Don't be fooled by the name — Bluesfest in the nation's capital promises a smorgasbord of big-ticket performances that span a myriad of genres. Among the acts revealed so far is 50 Cent, P!nk and Australia's own Flume. But as Ottawa gears up for Canada's 150th birthday this year, we suspect this is just the start of one seriously shiny music marathon.
28 June – 7 July, 2018
The streets of Montreal come to life in summer with festivals: each weekend roads are closed off to make room for merriment. Bon temps will reach fever pitch with the city's 375th birthday celebrations added to the mix this year, and the Montreal International Jazz Festival – a perennial favourite – is on top form. Officially the world's largest jazz festival, according to Guinness World Records, it takes place in a dedicated downtown hub, and performers – spanning all genres – include Bob Dylan, Feist and Joey Bada$$.
LEAVE YOUR COMMENT