With jaw-dropping landscapes, rich cultural diversity and an outdoorsy way of life that celebrates both, New Caledonia is a dream destination for adventurous types.
Seize the day with five of the archipelago's unique and unforgettable experiences.
Share a bushman's barbecue at Nemeara Farm
All vivid rust-coloured soil, rolling green pasture and magnificent cattle scattered everywhere, the west coast of Grand Terre is pure cowboy country.
At La Ferme de Néméara in Bourail you can see how the French bushmen and women live on the land and share a traditional barbecue with proprietor Cindy Baronnet.
Expect flavoursome venison and local beef; the latter is not exported, so the opportunity to try choice cuts direct from the source is special indeed.
Then saddle up to help bring the beasts home – or simply kick back with a beer and drink in the atmosphere.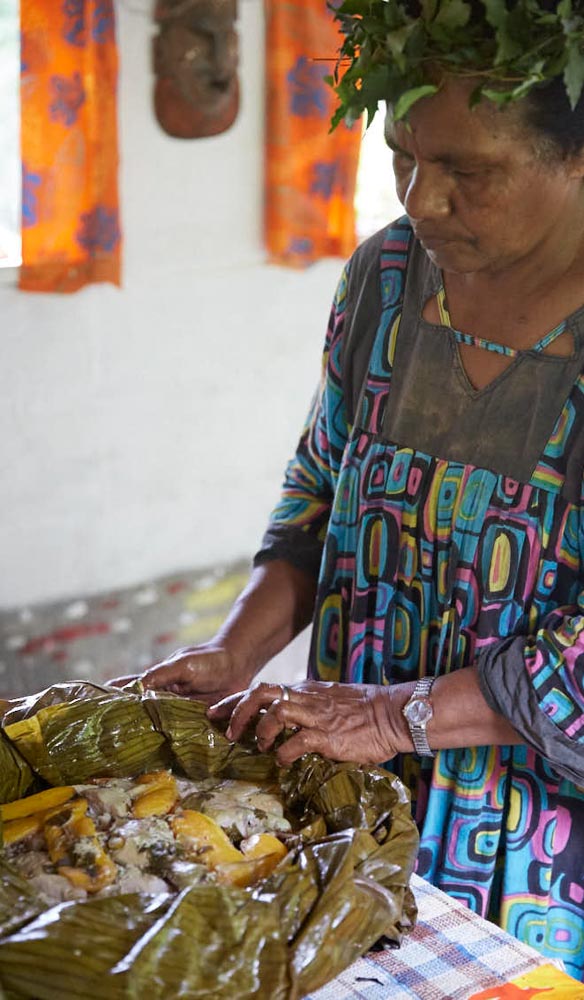 Fly over the reef and the Coeur de Voh
Mangroves, lagoon and ocean make a brilliant multicolour patchwork down below while high above, in a compact two-seater plane, you've got a prime view of it all.
Organised by the nearby Hotel Hibiscus at Koné, this one-hour scenic flight takes in coastal landscapes, the lagoon, its mysteriously deep Blue Hole of Oundjo and, of course, the adorable Coeur de Voh – a tiny mangrove island in the shape of a heart.
Made famous by French photographer Yann Arthus-Bertrand in the 1990s, the formation has become one of New Caledonia's iconic sights.
The thrilling sensation of soaring in a small plane coupled with the privilege of seeing such remarkable natural beauty is enough to prompt happy tears; more than just a joyride, this is the height of euphoria.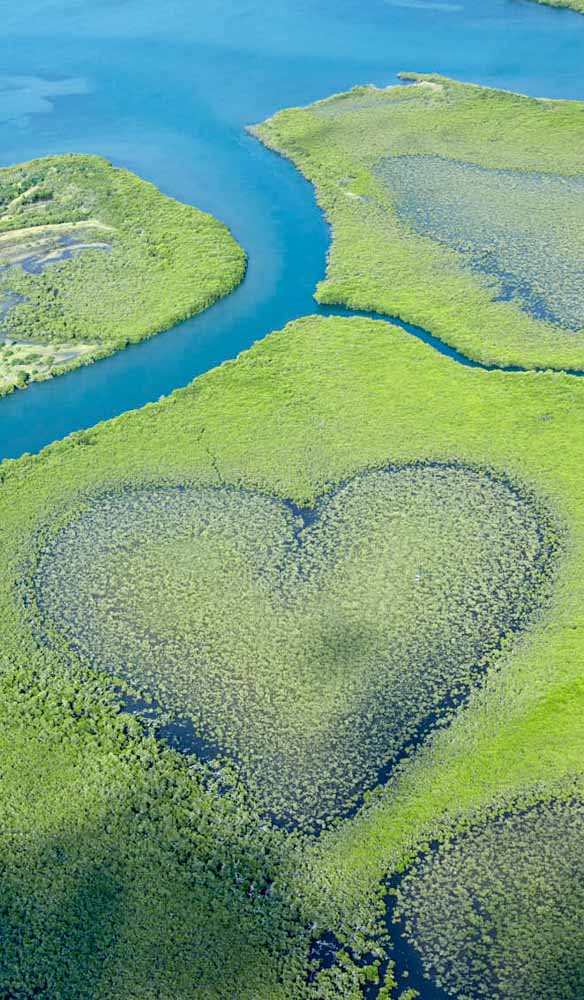 Try a traditional bougna in a rainforest retreat
Sitting directly over a river and pond in a forest clearing, Le Paradis d'Amédée is a hidden treasure in the heartland of the Pothe tribe.
After being welcomed by creator and tribesman Amédée and his wife Marie, visitors will discover that the sight inside is just as captivating as the view outside: the concrete hut's walls are decorated with eye-catching murals, trinkets and tinsel.
In these colourful surrounds you can share one of Marie's delicious traditional Kanak bougna (bookings essential), for which yam, taro, sweet potato, coconut milk, tangy banana, fresh herbs and tender pieces of local chicken are wrapped in leaves and baked in the earth for hours.
Guests can have a swim after lunch, and on-site camping is available.
Follow tribal trails in the north
New Caledonia is a hiker's paradise, and what better way to get to know the land than by walking and staying with its original occupants?
Away from the tourist hordes, World Expeditions' six-day Kanak Village Hike follows the challenging GR North Track up the lush east coast from Tchamba to Ouanache; you will be among the first to cross this unusually biodiverse terrain with a commercial group.
You'll camp with welcoming Kanak tribes each night and discover their culture, stories and way of life; expect to share traditional meals featuring local meats, fish and organic fruits and vegetables.
Along the way, you can spot endemic wildlife and, of course, gape at that amazing, ever-changing scenery.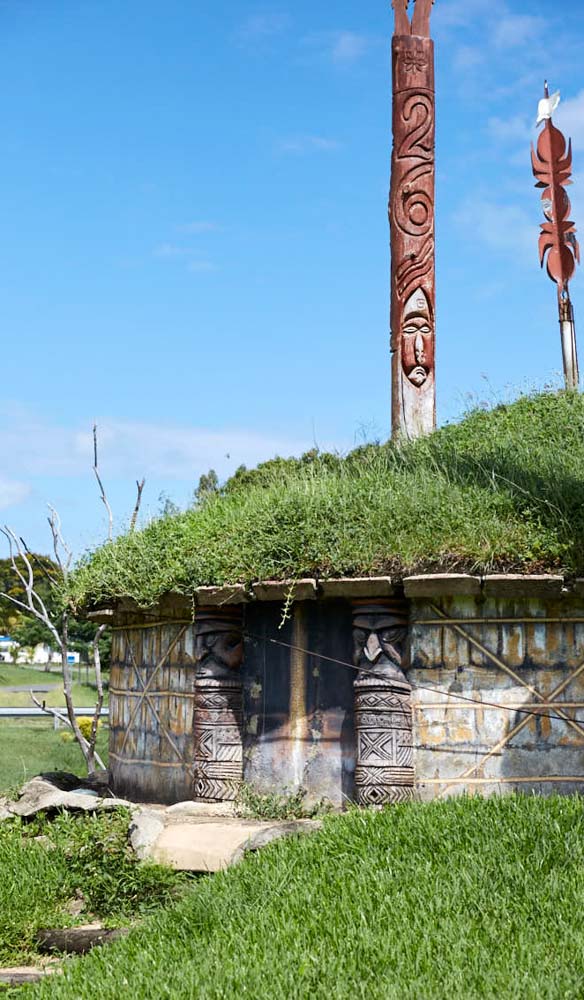 Cycle over the Mouli Bridge
As the smallest and quietest of the stunning Loyalty Islands, Ouvea – with powder-soft white sand and that blue, blue lagoon – is a worthy contender for the title of New Caledonia's "island closest to paradise".
It's also the place to head if you'd like to cycle over an astounding natural aquarium that's home to rays, barracudas, turtles, sharks and bright, beautiful fish in their multitudes.
Pack a picnic and snorkelling gear and rent a bike at the beginning of the bridge, which spans the inlet to tiny Mouli Island, then watch nature's spectacle unfold.
After that it's time to hit the water and meet the stars up-close.
More information: Looking for more to do in New Caledonia? Check out New Caledonia Tourism.