Each traveller's idea of their holiday destination bucket list can differ wildly from the next person's. It all depends, of course, on what you want to discover.
*This article has been created in partnership with our sponsor, Globus*
Some places in the world, however, are so unequivocally awe-inspiring, so indisputably incredible, that it's impossible not to immediately fall in love with them and feel inspired to share stories about the experiences gained and memories created.
Globus know that classic destinations are regarded that way for a reason. In creating their tours they have mastered the art of putting together deeper, more rewarding travel experiences by taking care of all the smaller details so that guests can focus on enjoying themselves.
Whether your idea of fun is to marvel at the grandeur of Buckingham Palace, discover the hidden gems of ancient worlds, or immerse yourself in another culture, you'll fall deeply in love with Europe on any of these classic Globus itineraries:
Britain & Ireland in Depth
On a journey around two of Europe's most enthralling isles, Globus's Britain and Ireland tour inspires all five senses; from marvelling at the grandeur of St Paul's Cathedral in iconic London, to breathing in the scents of the National Botanical Gardens in bustling Dublin, to feeling tingles of excitement upon discovering medieval monasteries in Adare, Ireland's prettiest town, or wandering the streets of England's Stratford-Upon-Avon, the birthplace of Shakespeare.
The classics don't stop there with the opportunity to experience quintessential local favourites; make your own scones in an English farmhouse or sip a pint of cold Guinness at its Irish factory.
Italian Mosaics
On this Italy tour – Globus' most popular holiday – travellers experience the must-see sights in its most celebrated cities including the Vatican's museums, Michelangelo's David in Florence, St Mark's Square and Basilica in Venice, and the glass-domed Galleria in Milan. Guests can also immerse themselves in the charm of smaller towns and scenic attractions too; one tour highlight is Pompeii, which was completely buried during the eruption of Mount Vesuvius in 79 AD. Frozen in time, this town gives an amazing insight into life at the peak of the Roman Empire.
Classical Greece
History comes alive on your guided visits to many of Greece's ancient sights. Visit Athens's iconic Acropolis; ancient Corinth, dating back to the 8th century BC; Olympia, where the Olympics began in 776 BC; the 3,000-year-old ruins in Mycenae; the amazingly well-preserved, 2,300-year-old open-air theatre in Epidaurus; Thermopylae, where the battle between the Greeks and Persians took place in 480 BC; Delphi, home to the mysterious Oracle; and many more.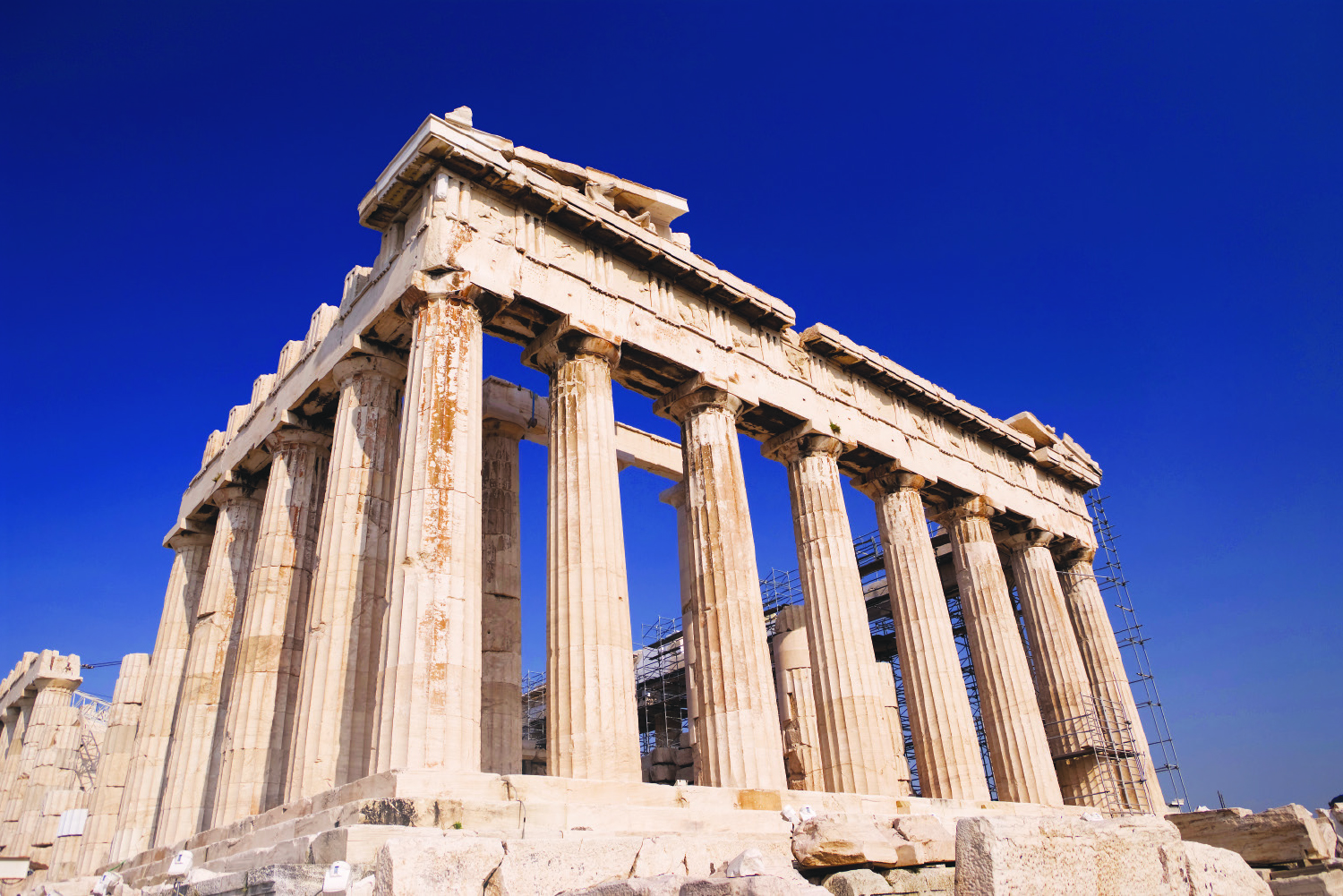 For more information, visit globus.com.au